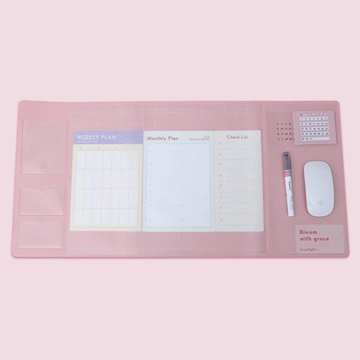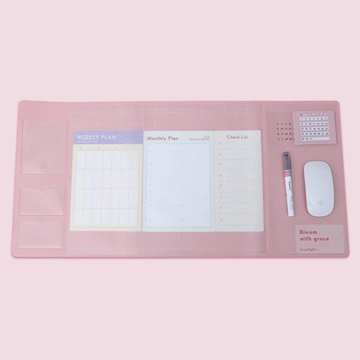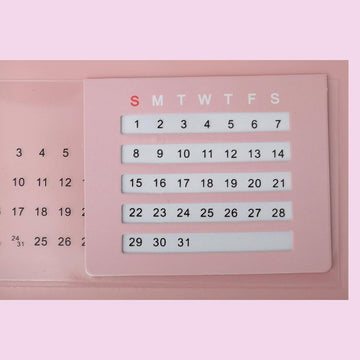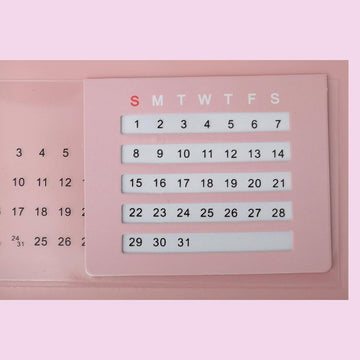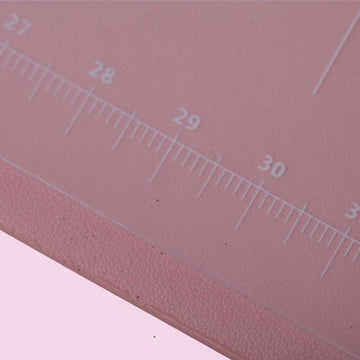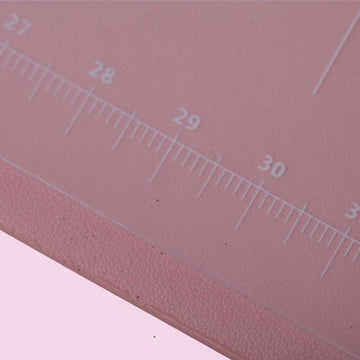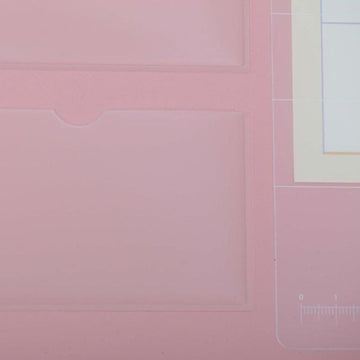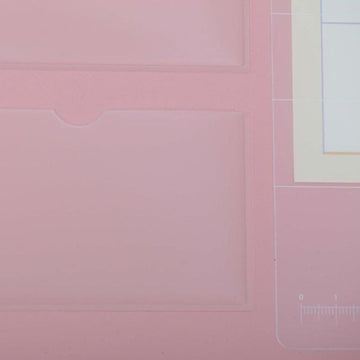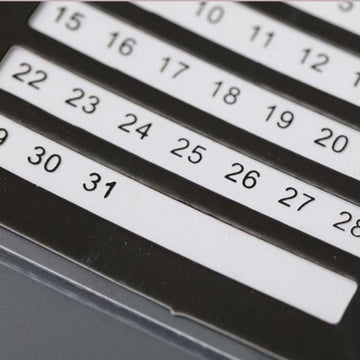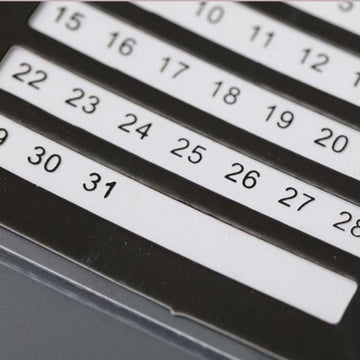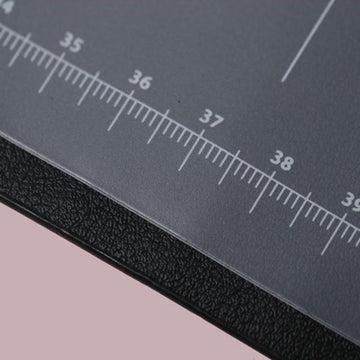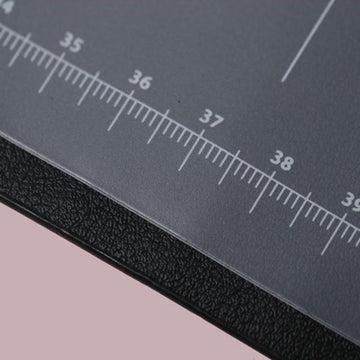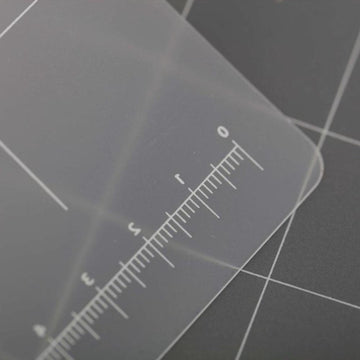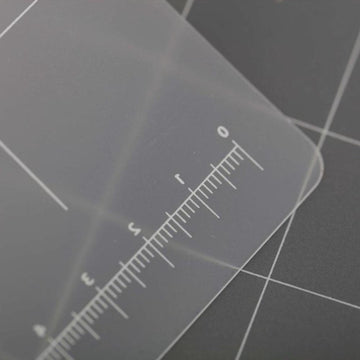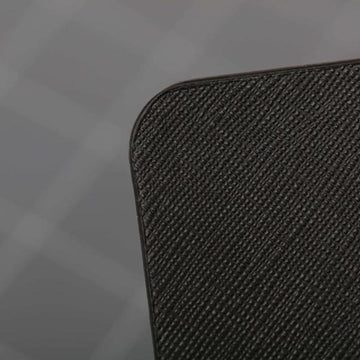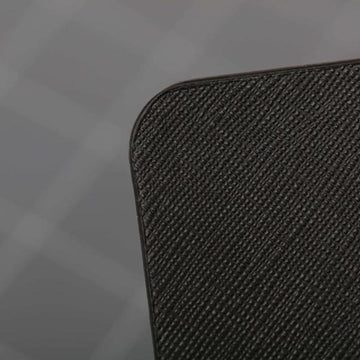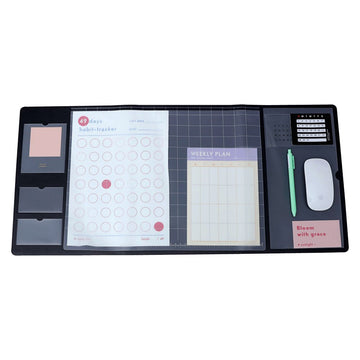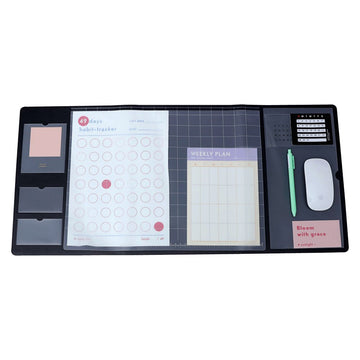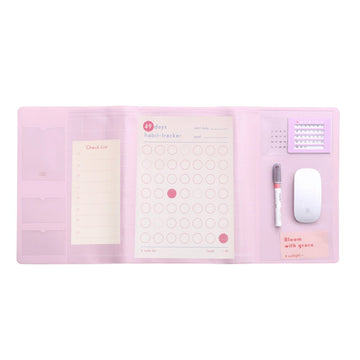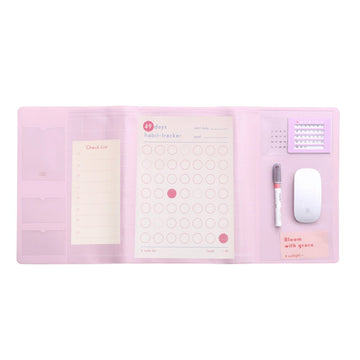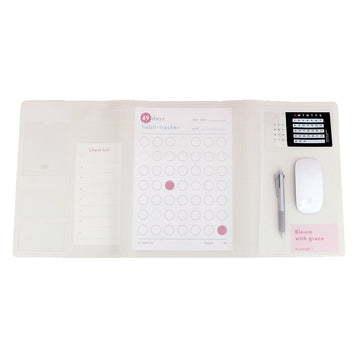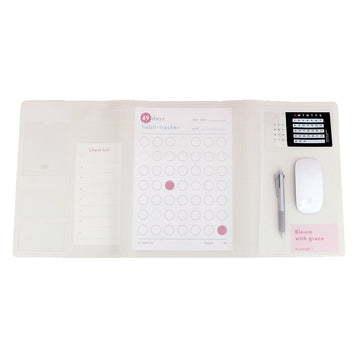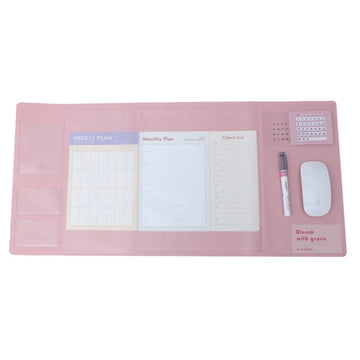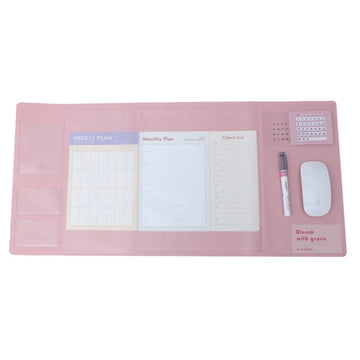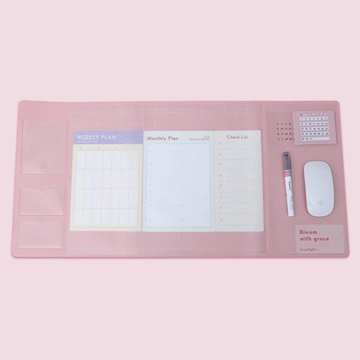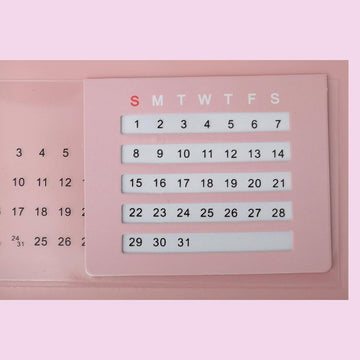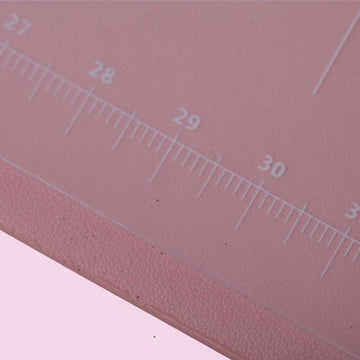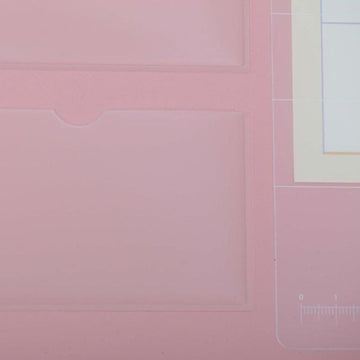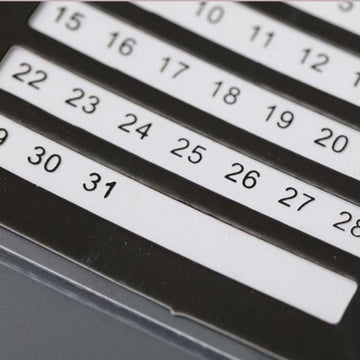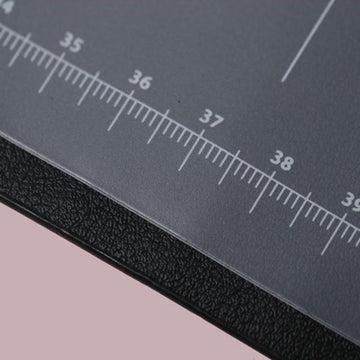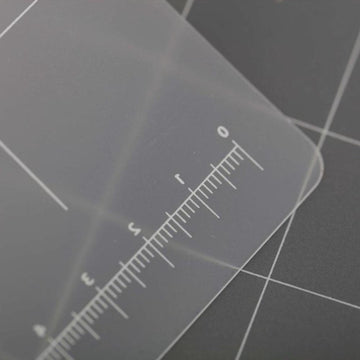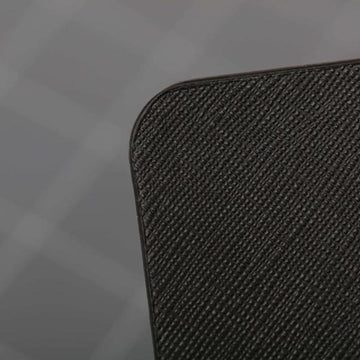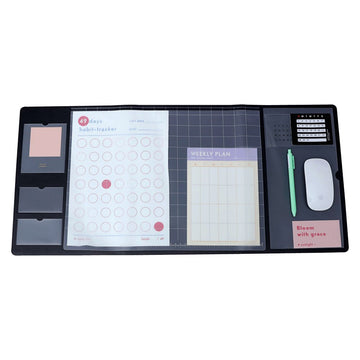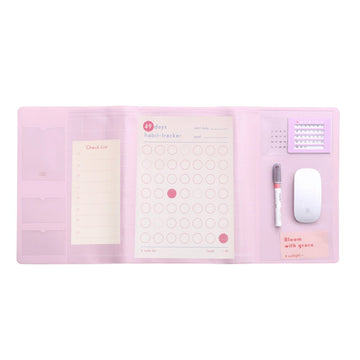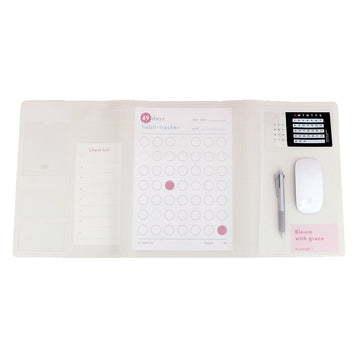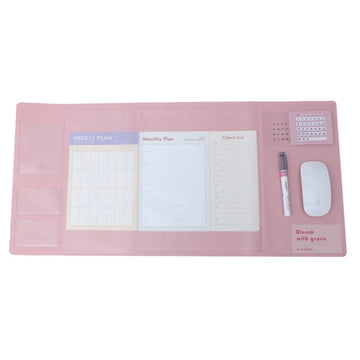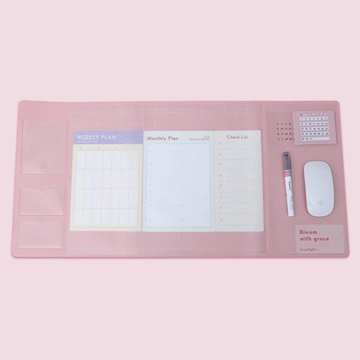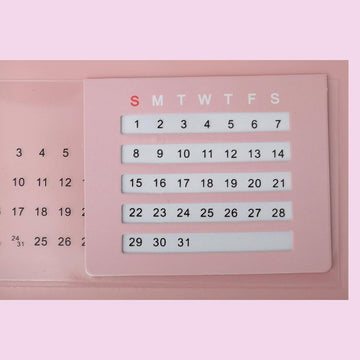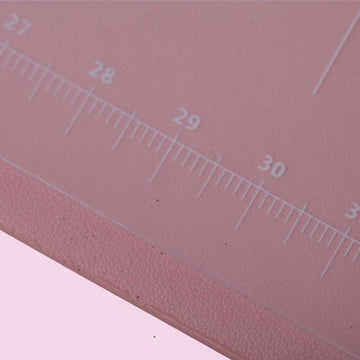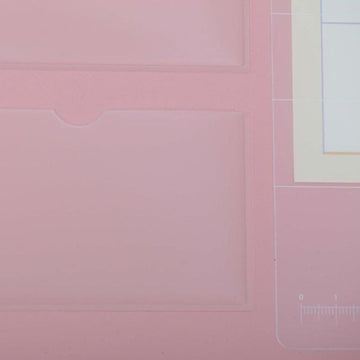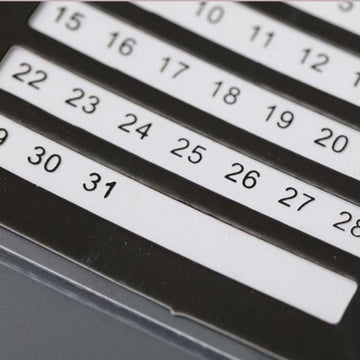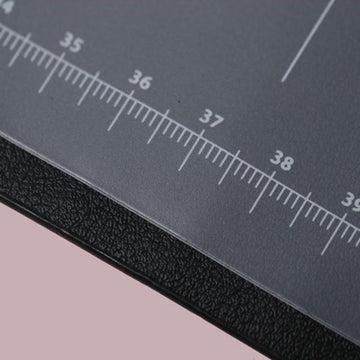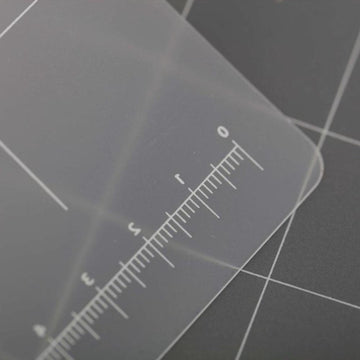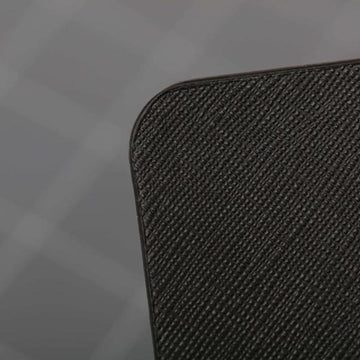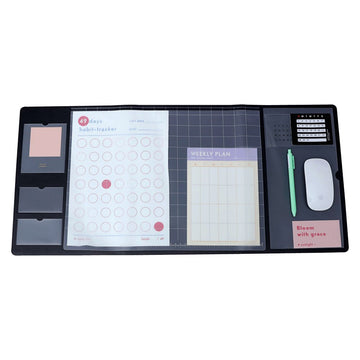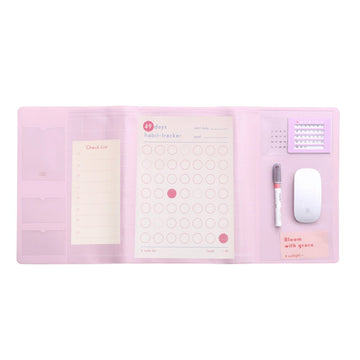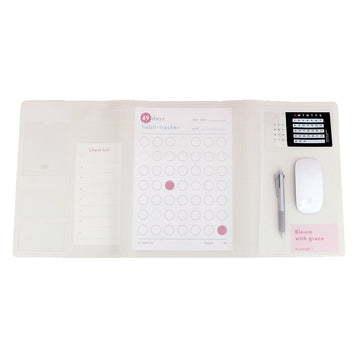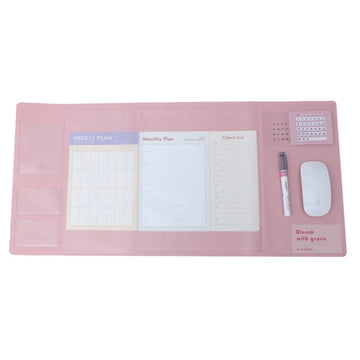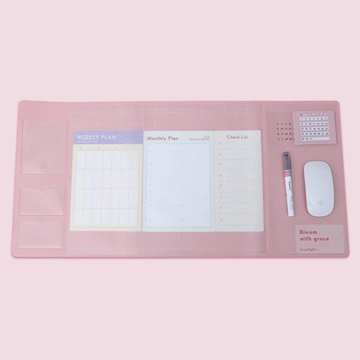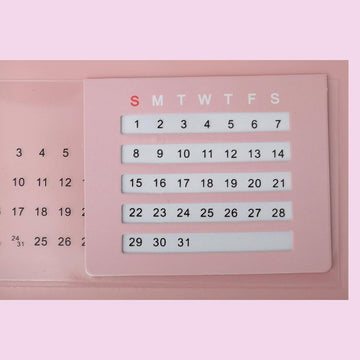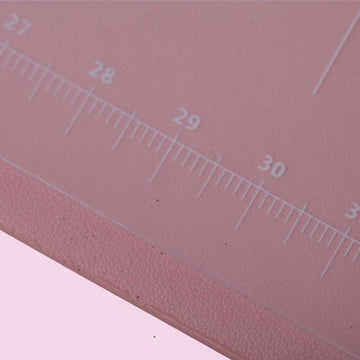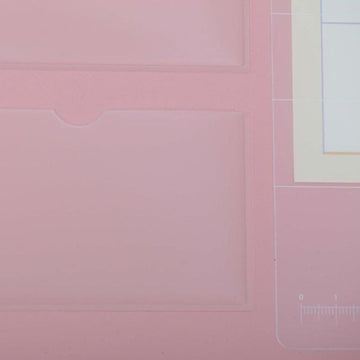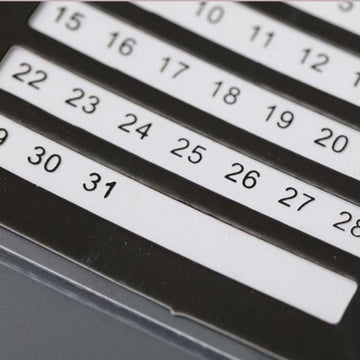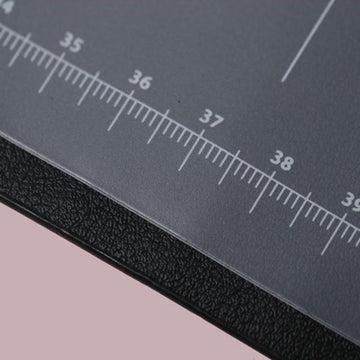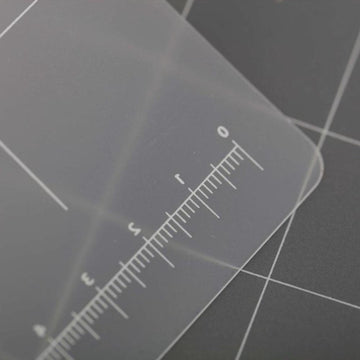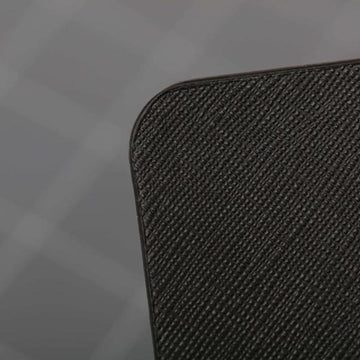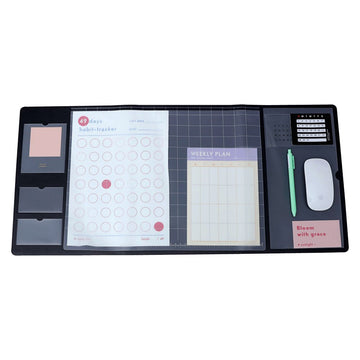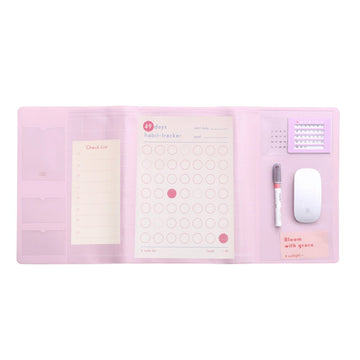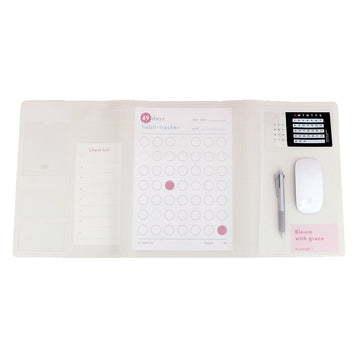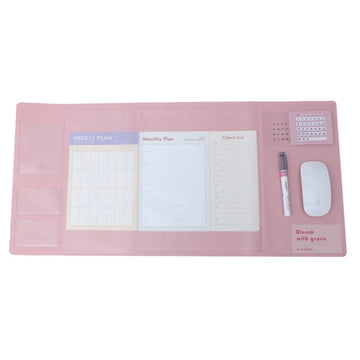 Ultimate Desk Pad
Your messy desk is shaking- so get the Ultimate Desk Pad!
Working at home or in the office? Nothing's worse than a cluttered desk, especially if your workspace is cluttered with notepads, papers, books, and random stuff. This smartly simple desk pad keeps things organized in a clean and professional way. It's the ultimate workspace accessory for anyone looking to elevate their daily routine.
What Does the Ultimate Desk Pad Include?
The Ultimate Desk Pad includes both a built-in calendar and ruler sheet, as well as a place to lay out your notes and reference materials. It also features an opaque outer cover that keeps important reference materials covered and clean while allowing you the ability to easily keep track of your calendar without looking messy. The flexible, frosted polypropylene cover allows easy access to front-facing papers or contact information.
Whether you want to go with the sassy pink desk pad, or the more traditional black or white versions, our ultimate desk pad will keep you organized and stylish at the same time!
【Flexible Cover】 Keep inner contents clean and easy to access with the flexible, frosted polypropylene cover.
【Built-In Calendar】 See your schedule and notes laid out in front of you. You'll be so ready for every meeting even the ones that could have been an email.
【Portable】 Close it up, put it in your tote and take it anywhere your job takes you.
You Need This Ultimate Desk Pad When…
- You have 8 million things happening in one week.
- Your desk is always super cluttered. You lose things and miss appointments way more often than you'd like to admit.
- You need some extra protection for your desk.
Product Material: PU, PVC
Product Size: 27.56in x 12.91in x 0.20in (700mm x 328mm x 5mm)
Product Weight: 0.88lb (0.40kg)


Packaging Size: 27.56in x 12.91in x 0.20in (700mm x 328mm x 5mm)
Packaging Weight: 0.88lb (0.40kg)
FOR WHOLESALE
Number of Items per Case Pack: 120
Case Size: 28.35in x 13.78in x 13.58in (720mm x 350mm x 345mm)
Case Weight: 105.84lb (48kg)
You May Also Like:
Add this to your cart:
You're $50.00 away from free shipping!