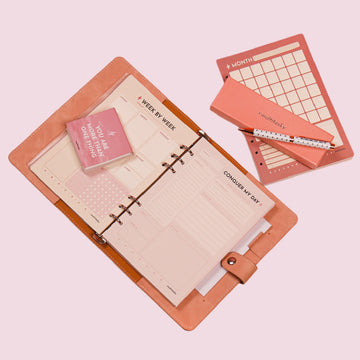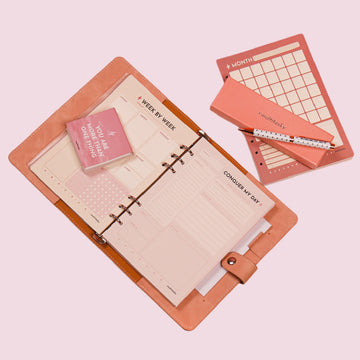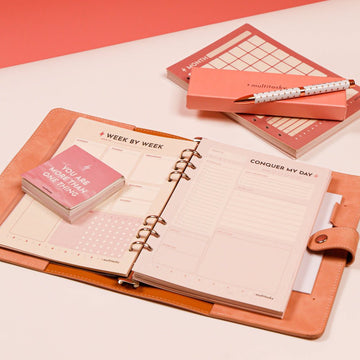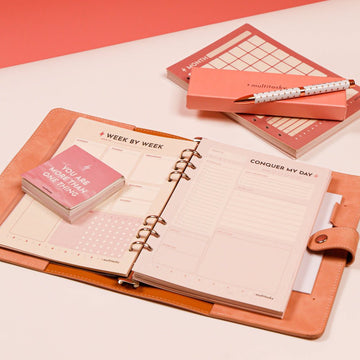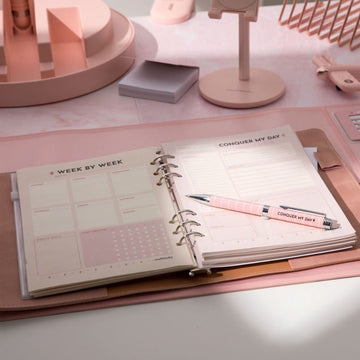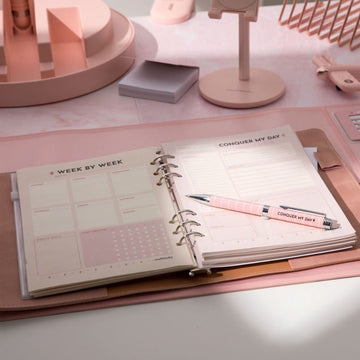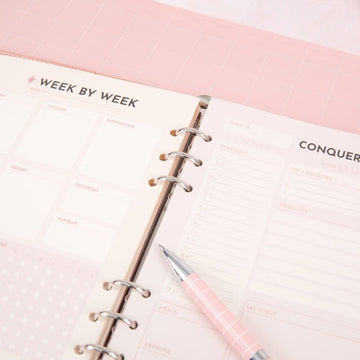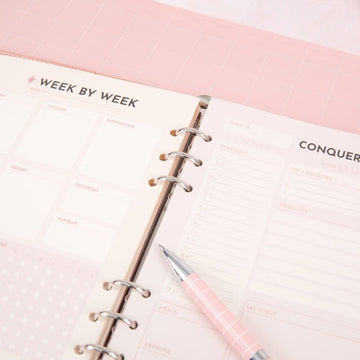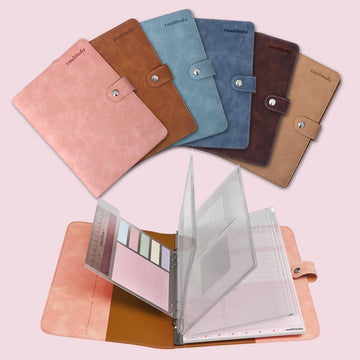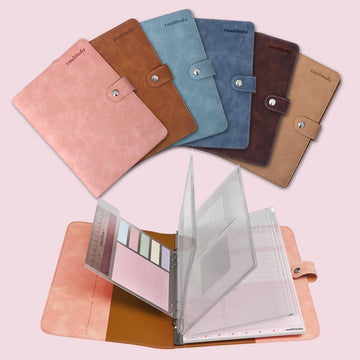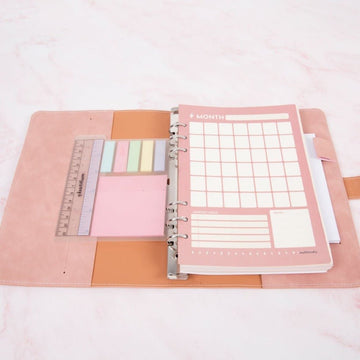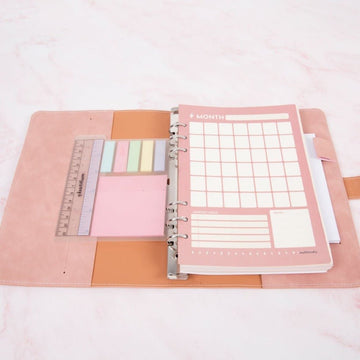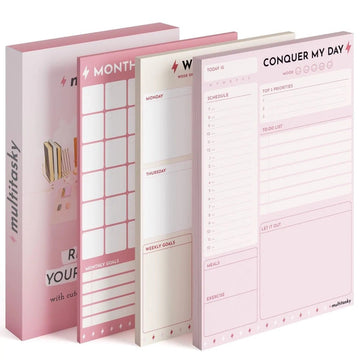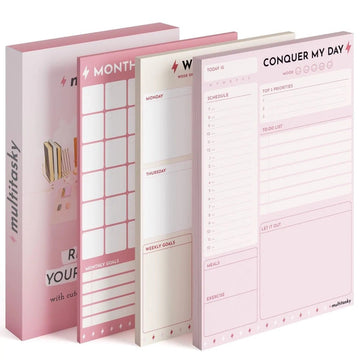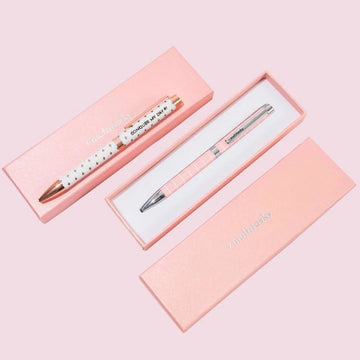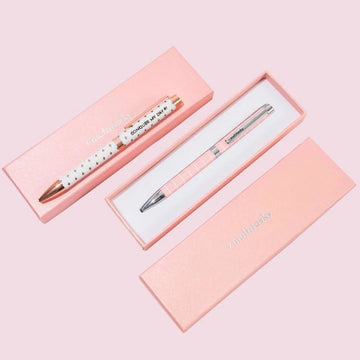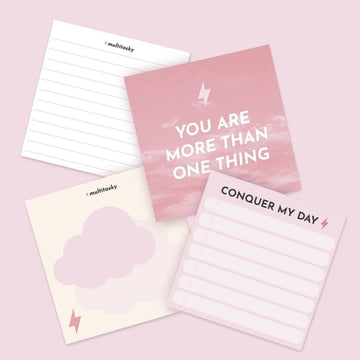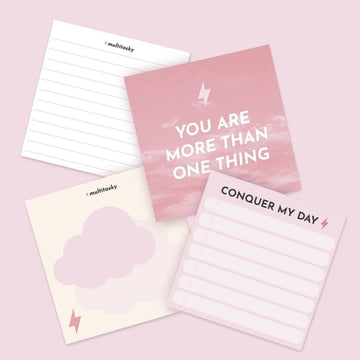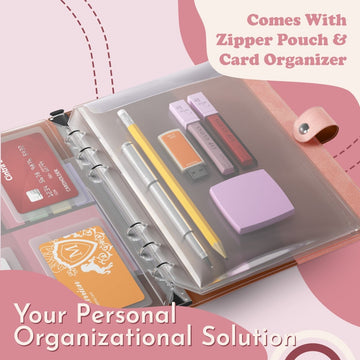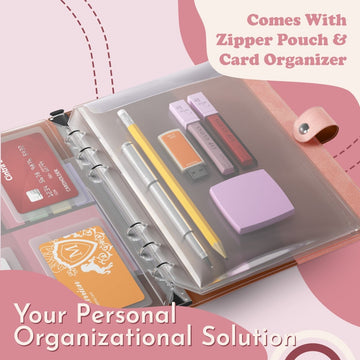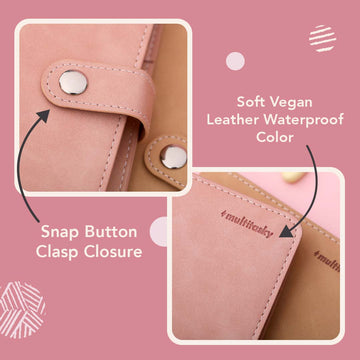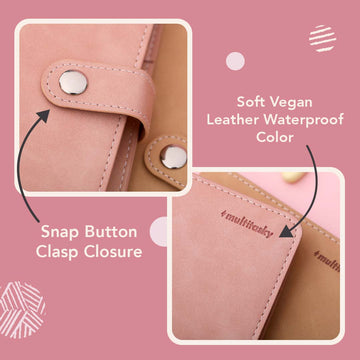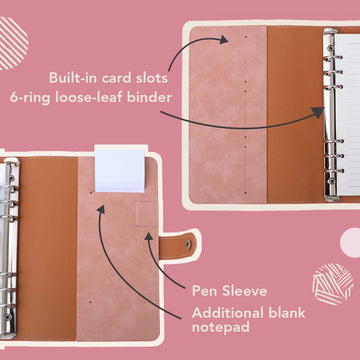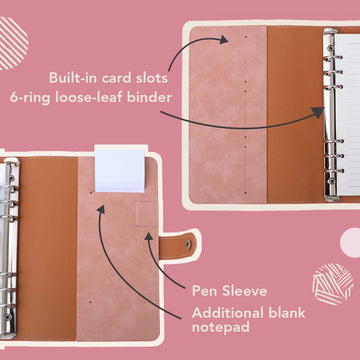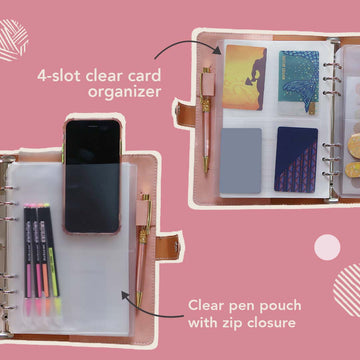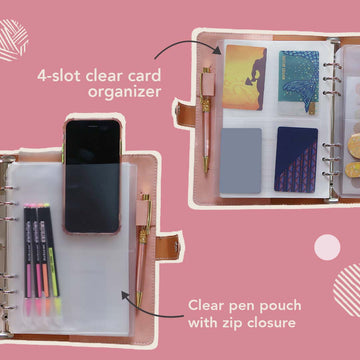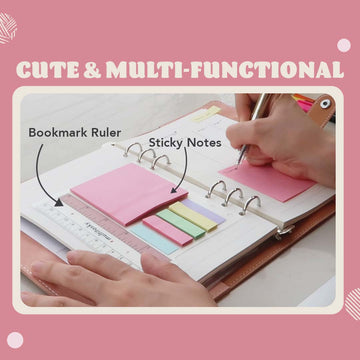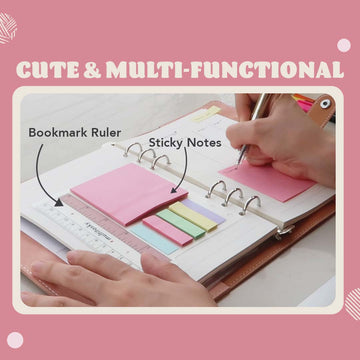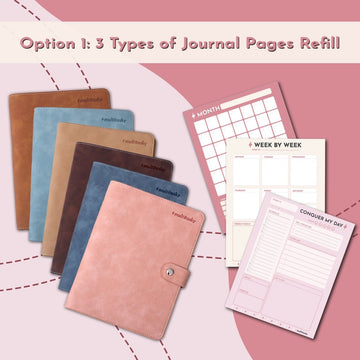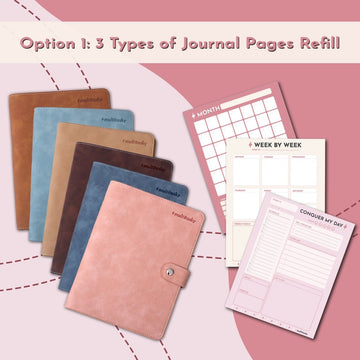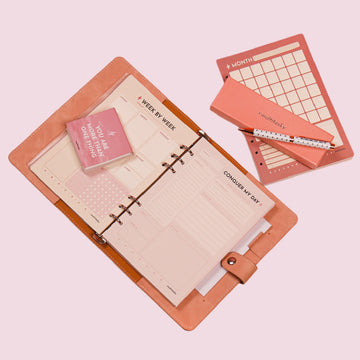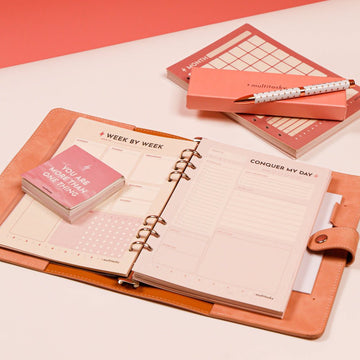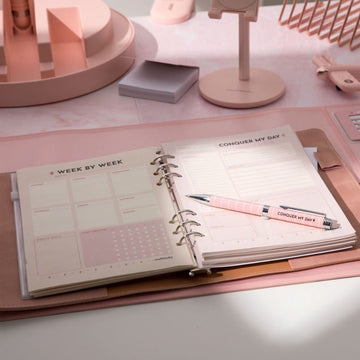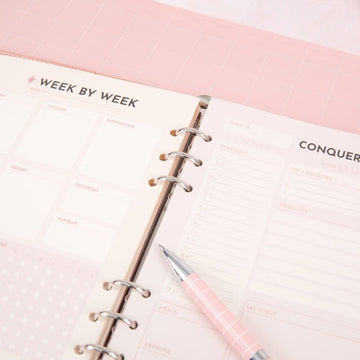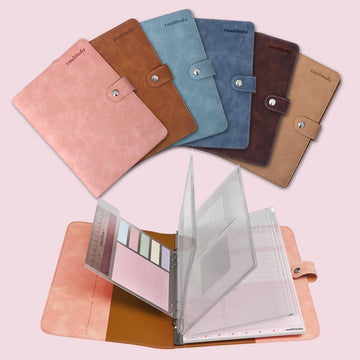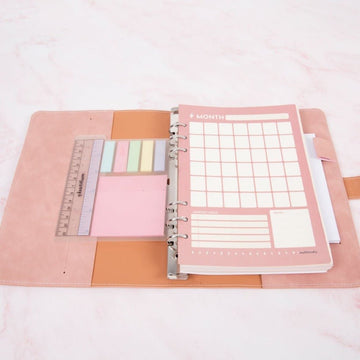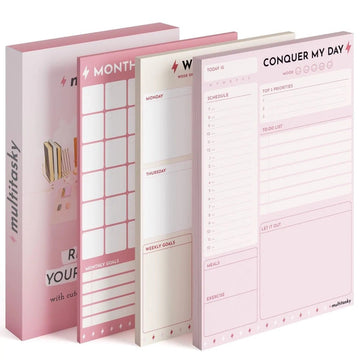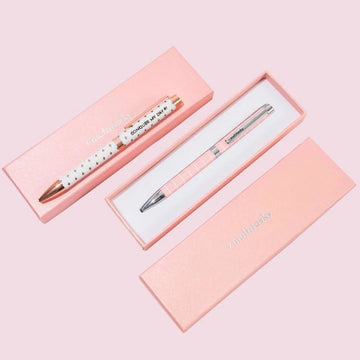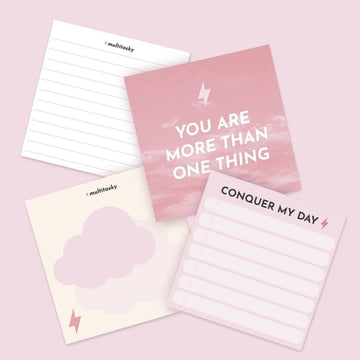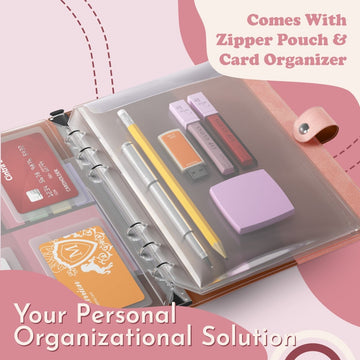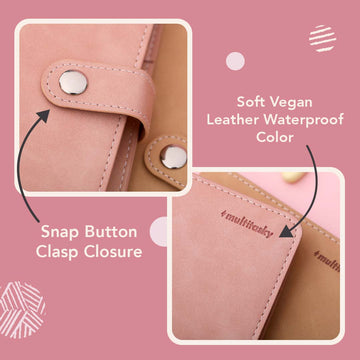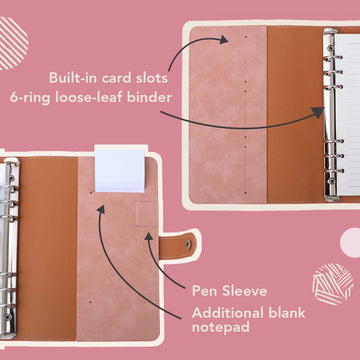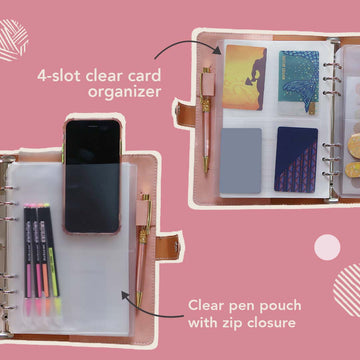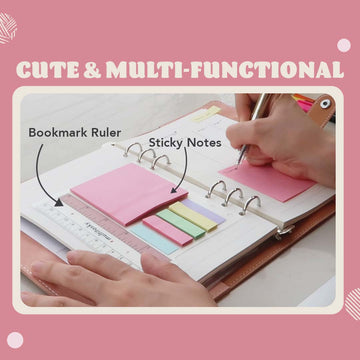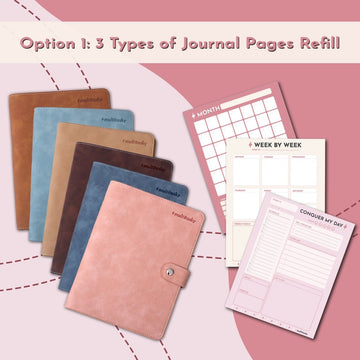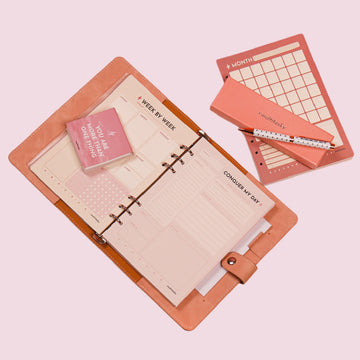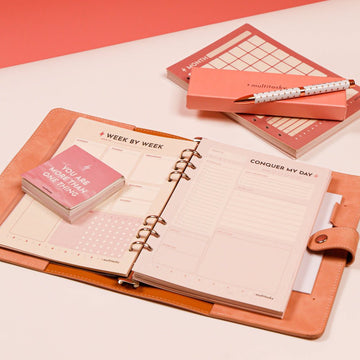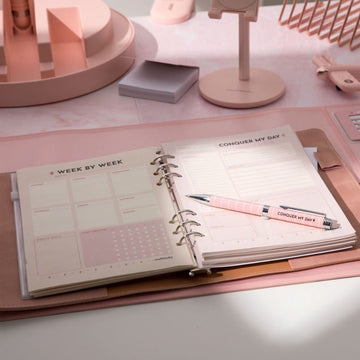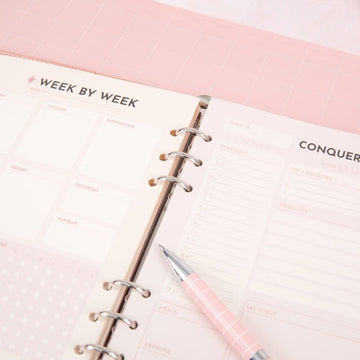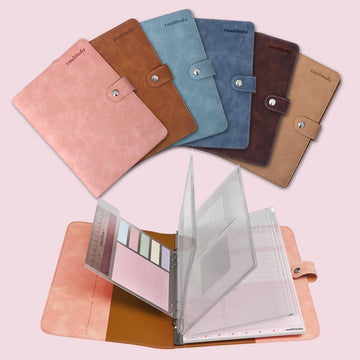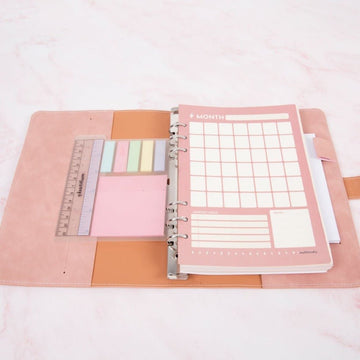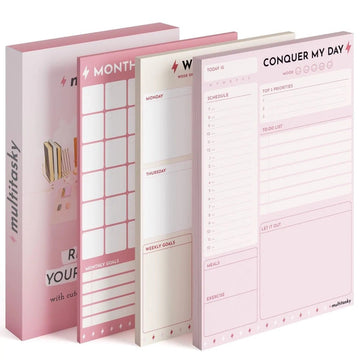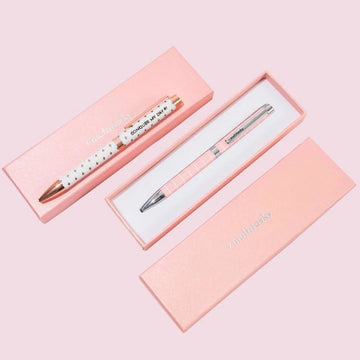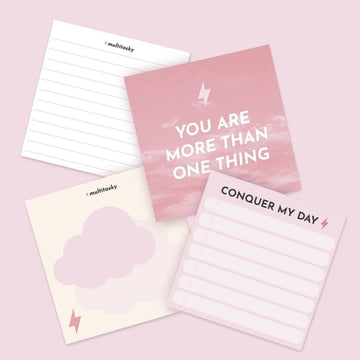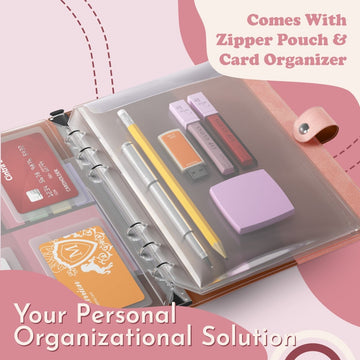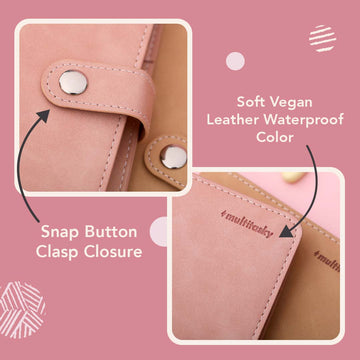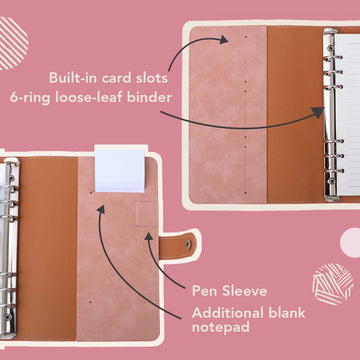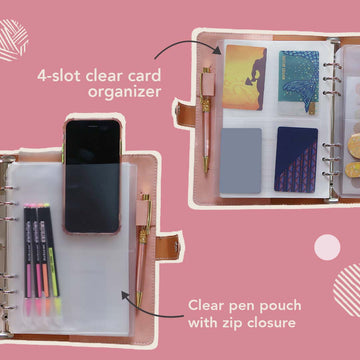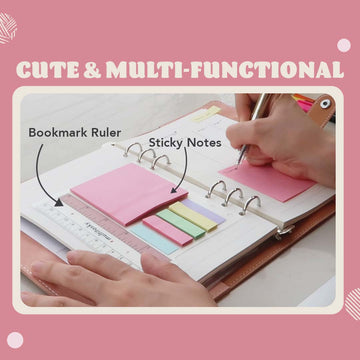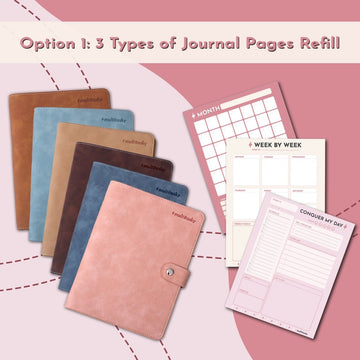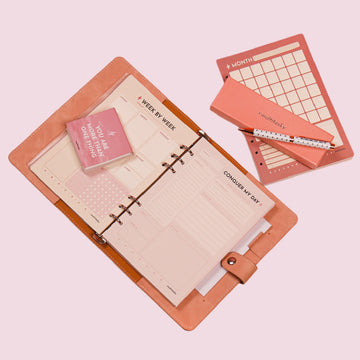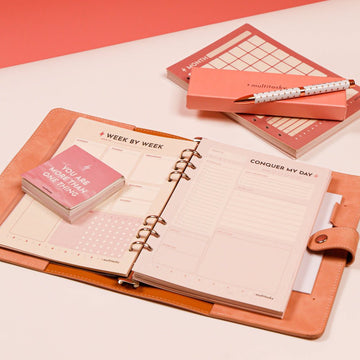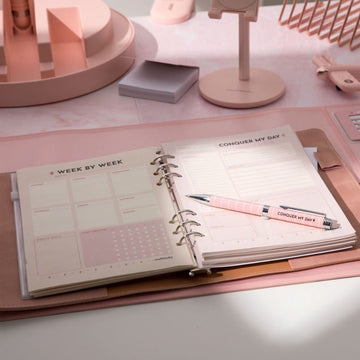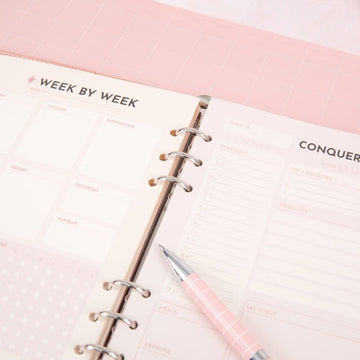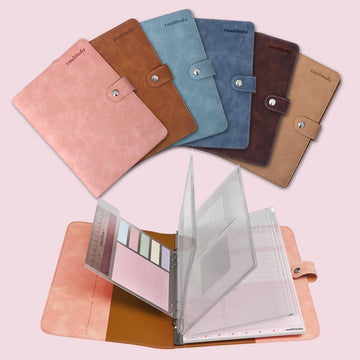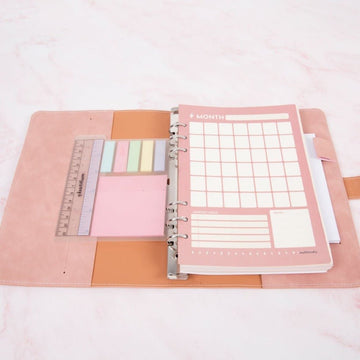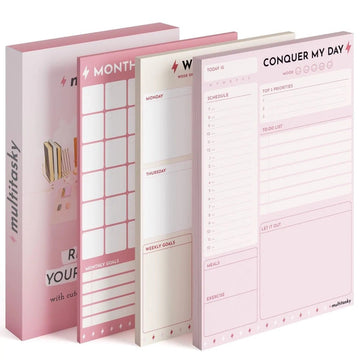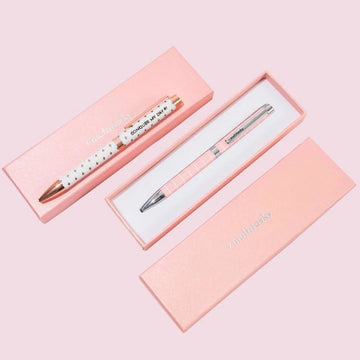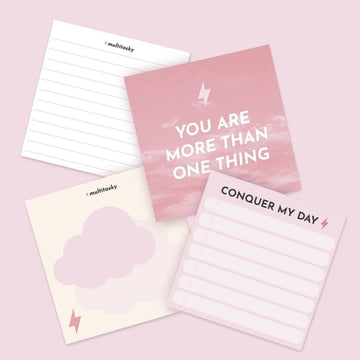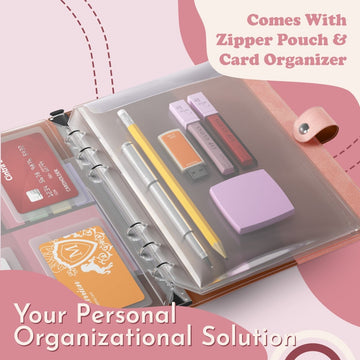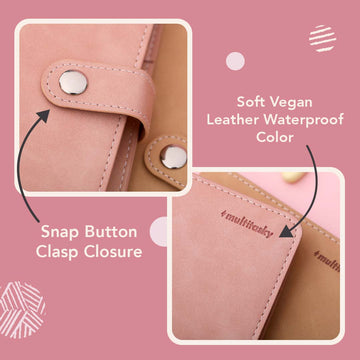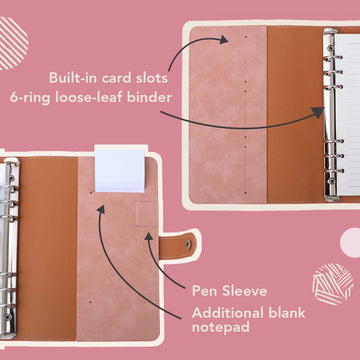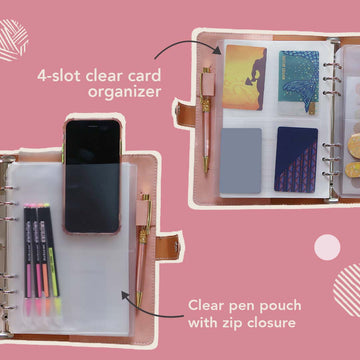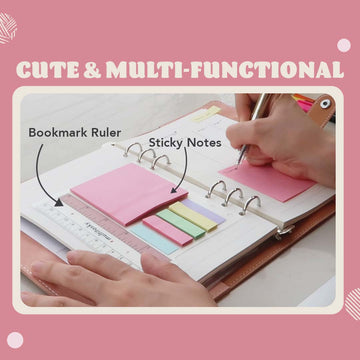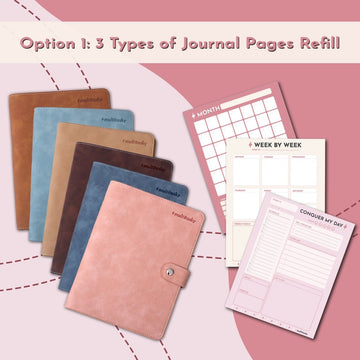 Conquer My Day Journal Writing Set (1-Year Supply + Gift Pen + Sticky Notes)
Bundle Includes:

A notebook that has it all

OMG! A vegan leather notebook, zipper pouch, card organizer, sticker notes, ruler, and metal ink pen ALL IN ONE??? Yes pls! Whether if you're looking for something to take notes, plan your day, journal, or sketch out designs, this is the perfect notebook for you.
Give your tech a break, and sit down for some quality writing time. This Custom Vegan Leather Multi-Talented Notebook/Journal has all of your writing needs covered with high-quality line paper, oodles of organization pockets & pouches, and a sticky notes ruler. It comes with a vegan leather cover, so you can embrace the classic stationery look and be kind to the environment. 
Store your cards and bills in its multi-pocket cardholder, your phone or keys in its spill-proof PVC pouch, your cards in its PVC card holder insert, and your favorite pen in a dedicated sleeve. And enjoy multi-colored sticky notes and a bookmark ruler. You came for a cute notebook, but you get so much more. It's the notebook that keeps on surprising you!