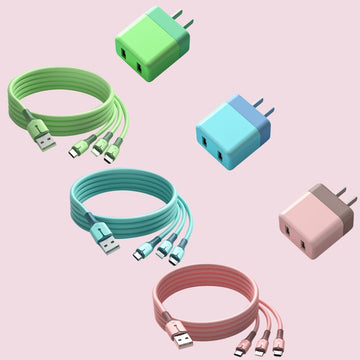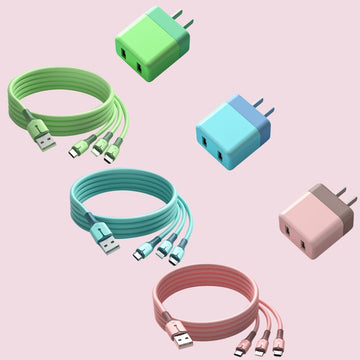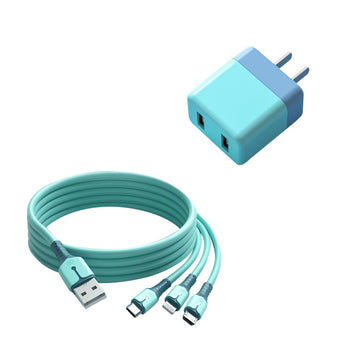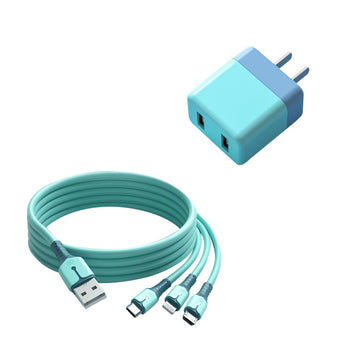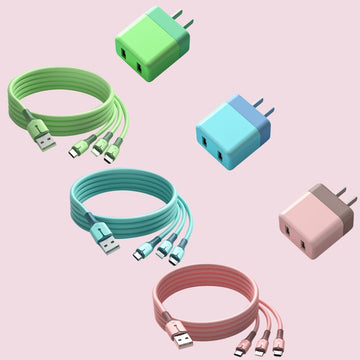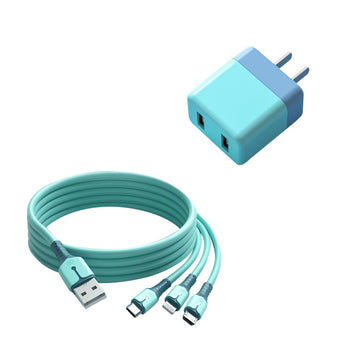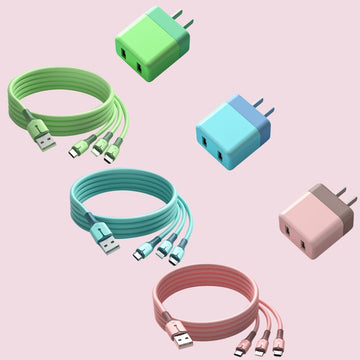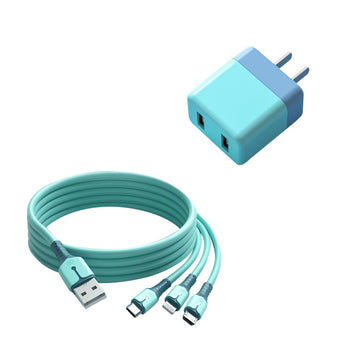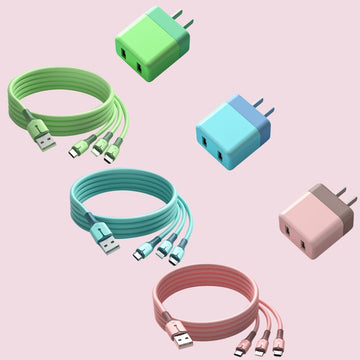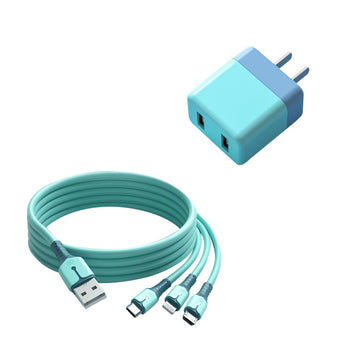 1-Meter Turbo Fast-Charging Charger with 3-Port Cord - Lightning, Type-C, Micro USB
Say goodbye to sluggish charging times and hello to the lightning-fast experience you've been craving!
This super-fast charger is designed to deliver a swift and efficient charging performance that will leave you in awe. No more waiting around for hours for your devices to reach full power. With this charger in your hands, you'll be up and running in no time!
But that's not all - this fast-charging charger comes with a versatile 3-port cord that supports Lightning, Type-C, and Micro USB connections. It's like having a charging superhero that can handle any device you throw its way. Whether you have an iPhone, Android, or other USB-powered gadgets, our charger has got you covered.
The 1-meter length of the cord offers the perfect balance of convenience and flexibility. Say goodbye to short, restrictive cables that force you to huddle near the outlet. With this generous cord length, you can comfortably use your device while it charges, giving you the freedom to move around without any limitations.
Material: TPE

Product Size: 2.36in x 1.50in 1.02in (60mm x 38mm x 26mm)
Product Weight: 0.33lb (0.15kg)

Packaging Size: 3.94in x 3.94in x 1.97in (100mm x 100mm x 50mm)
Packaging Weight: 0.55lb (0.25kg)

FOR WHOLESALE
Number of Items per Case Pack: 40
Case Size: 16.54in x 14.57in x 17.72in (420mm x 370mm x 450mm)
Case Weight: 34.84lb (15.80kg)
You May Also Like: