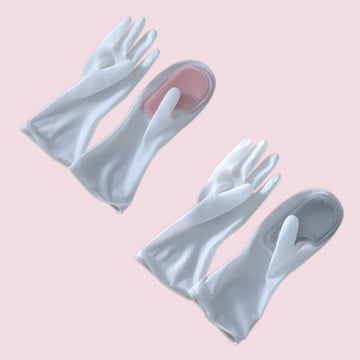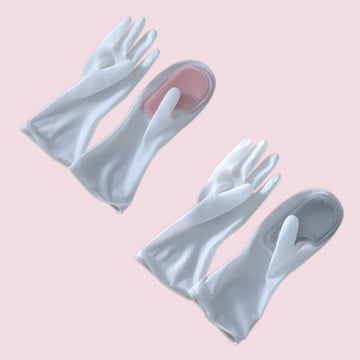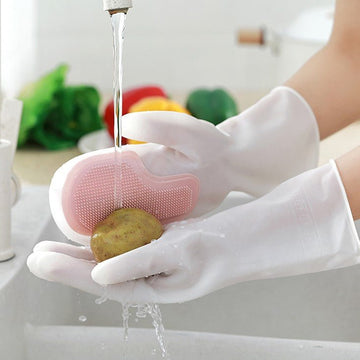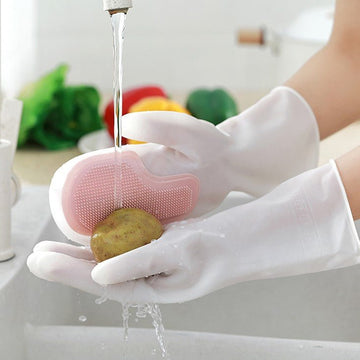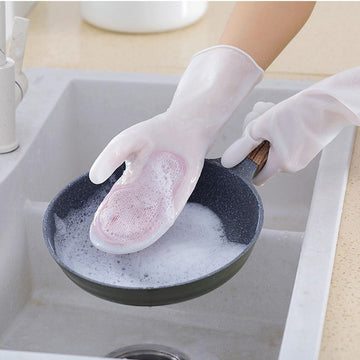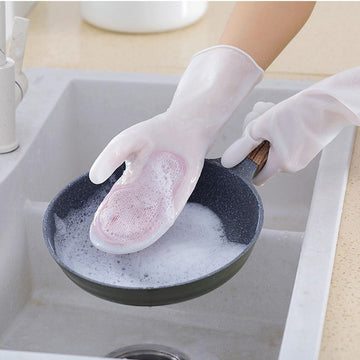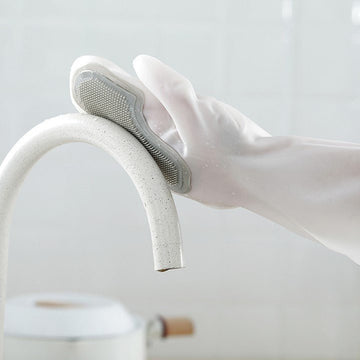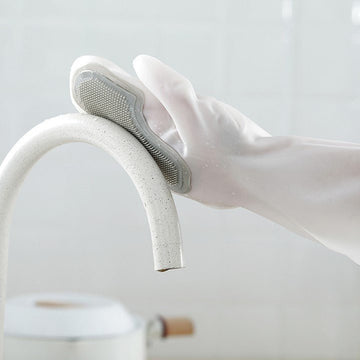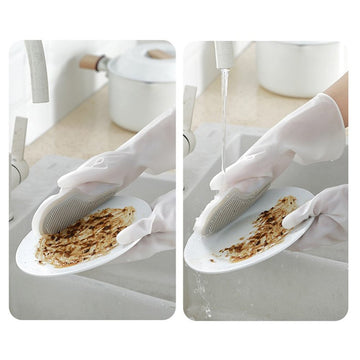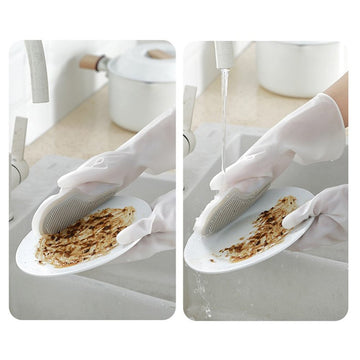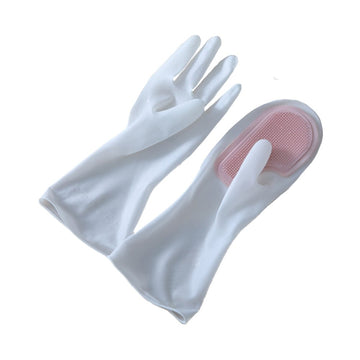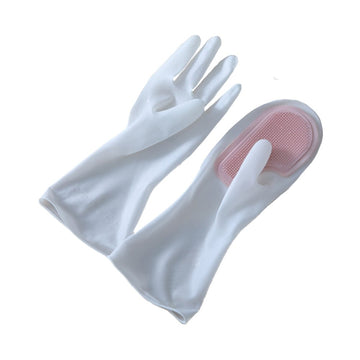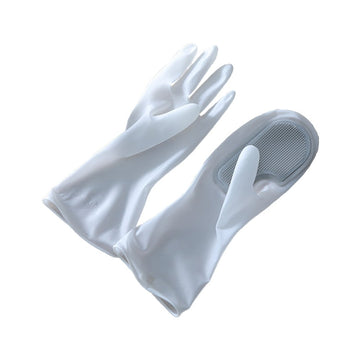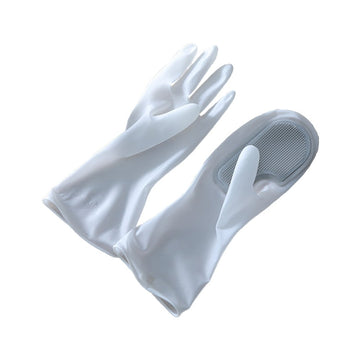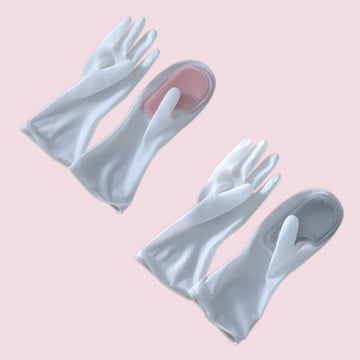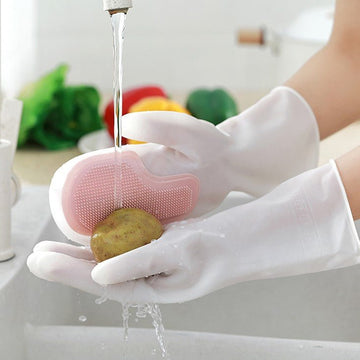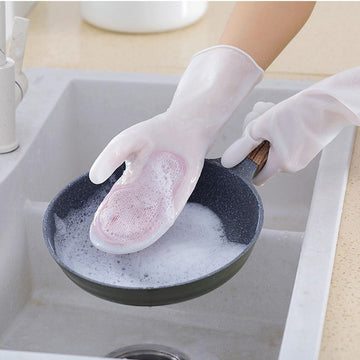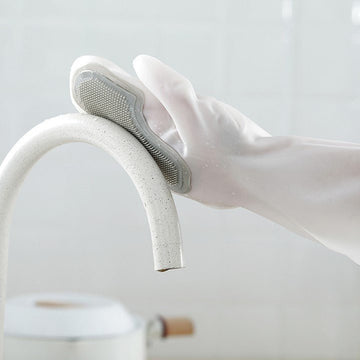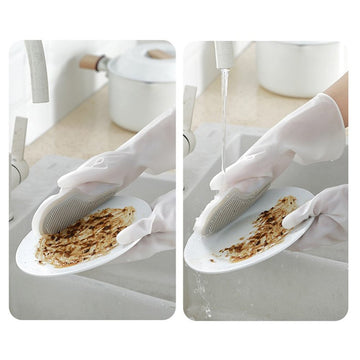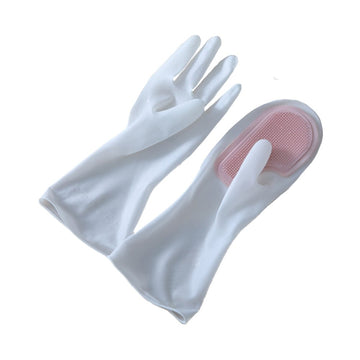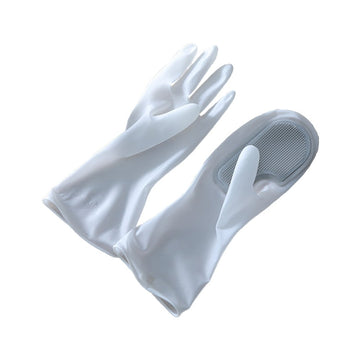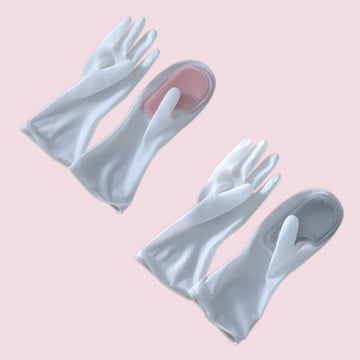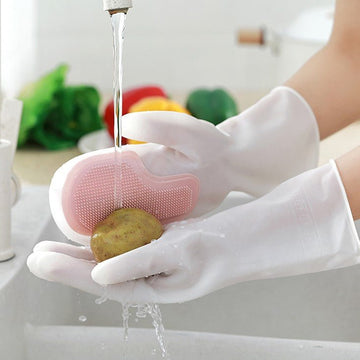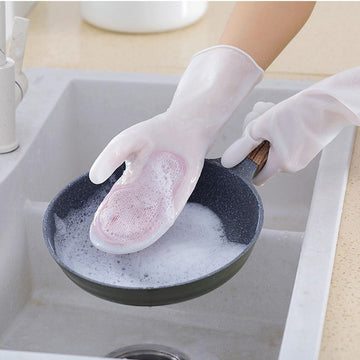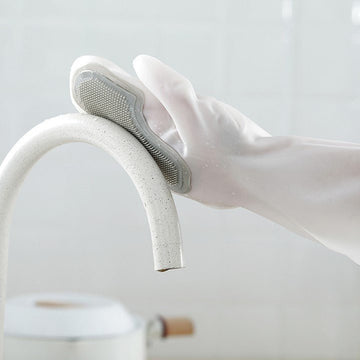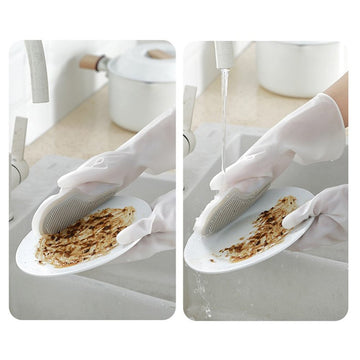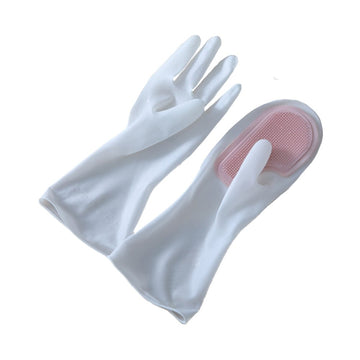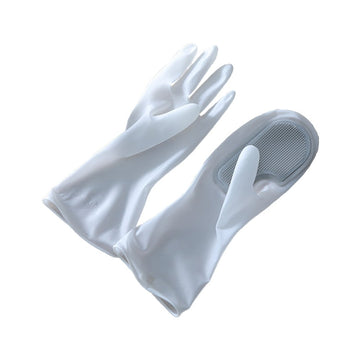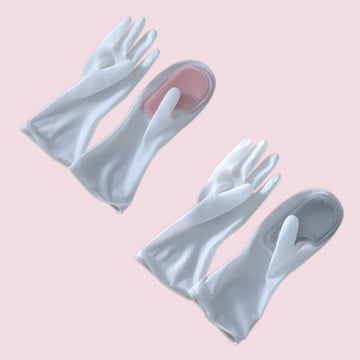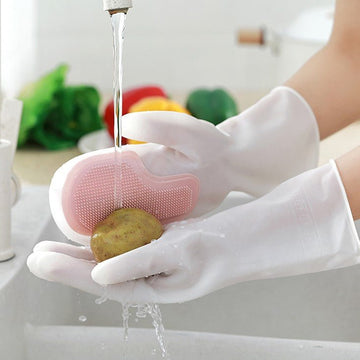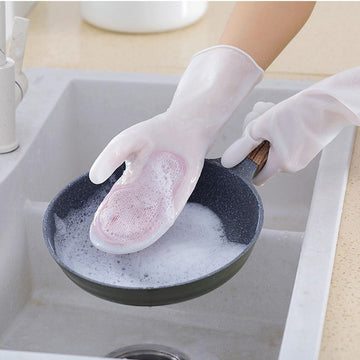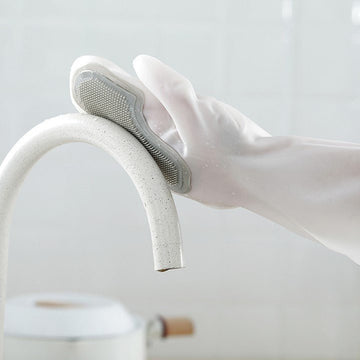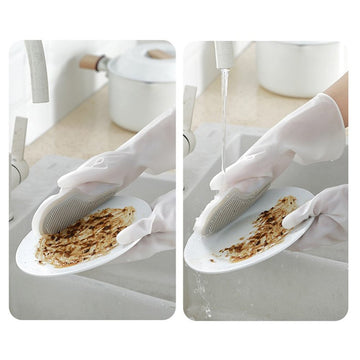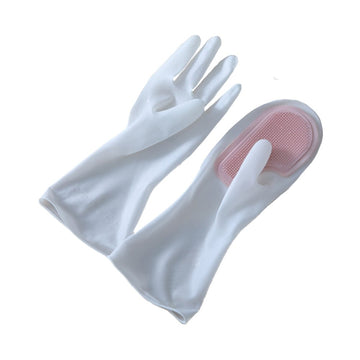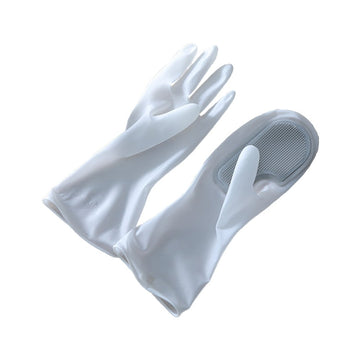 Reusable Silicone Cleaning Gloves with Scrubber (Set of 2)
Say goodbye to conventional cleaning tools and embrace the convenience of these multifunctional gloves!
Designed with high-quality silicone, they provide a comfortable fit and superior durability. You'll feel like a cleaning superhero, ready to conquer any mess!
The built-in scrubber feature adds an extra boost to your cleaning power. No need for separate sponges or brushes – simply slip on the gloves and let the magic happen. The scrubber effortlessly tackles stubborn stains, grime, and grease, leaving surfaces sparkling clean.
But that's not all! These Reusable Silicone Cleaning Gloves are incredibly versatile. Use them in the kitchen to handle hot pots and pans without worrying about burns. They're also perfect for washing dishes, scrubbing the bathroom, cleaning pet fur, and even gardening tasks. It's like having an all-in-one cleaning solution right at your fingertips!
Material: PVC

Product Size: 11.81in x 3.94in x 0.39in (300mm x 100mm x 10mm)

Packaging Size: 3.94in x 3.94in x 0.79in (100mm x 100mm x 20mm)
Packaging Weight: 0.44lb (0.20kg)

FOR WHOLESALE
Number of Items per Case Pack: 200
Case Size: 21.65in x 14.17in x 10.24in (550mm x 360mm x 260mm)
Case Weight: 35.28lb (16kg)