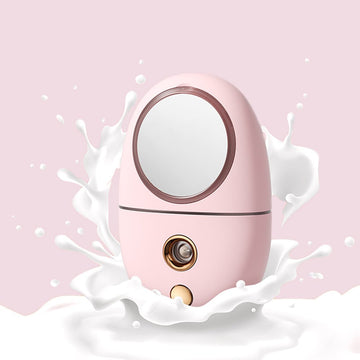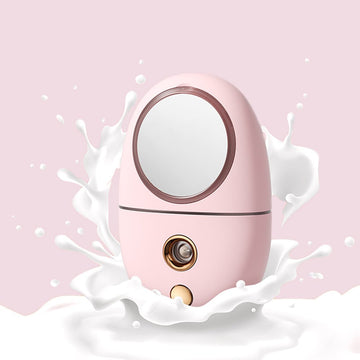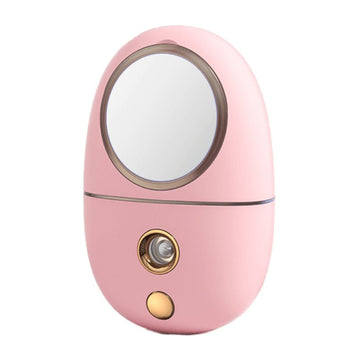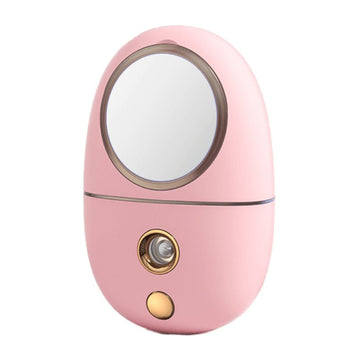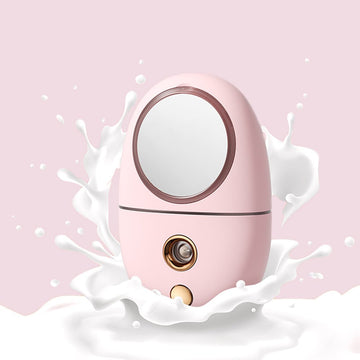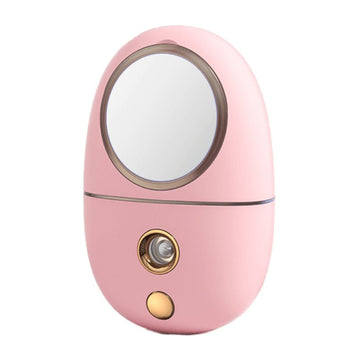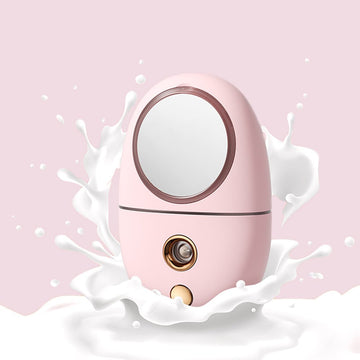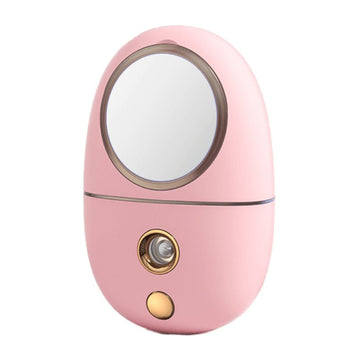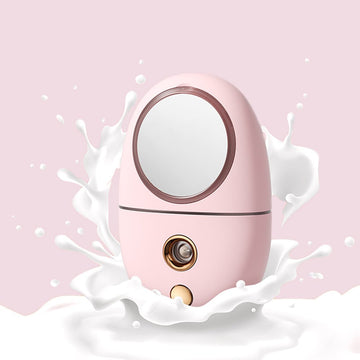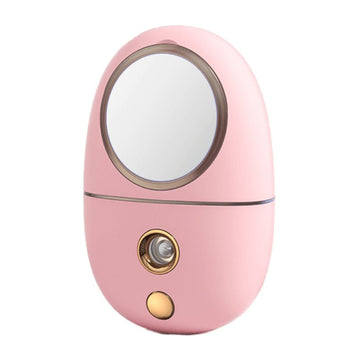 Mini Portable Nano Face Mister / Mirror
Take the incredible health benefits of a humidifier on the go!
This pocket-sized mini face mister is your new best friend. With this handy gadget, you can now take moisture with you on the go. Use it for a refreshing spritz whenever you need it – after your workout class, before a big meeting, or even on your power walk home. The nano-fine mist will give your skin a truly wonderful glow. Don't believe us? Just take a look with the built-in mirror, perfect for your midday touch-ups! 
Grab your portable nano face mist sprayer today and say hello to beautiful skin all day, every day.
Product Material: ABS + Vacuum Plating + Electronic Component
Charging Cable Length: 11in
Rechargeable Battery Capacity: 500mah
Water Tank Capacity: 35ml
Input Voltage: 5V
Rated Power: 1W

Product Size: 2.44in x 1.26in x 3.78in (62mm x 32mm x 96mm)
Product Weight: 0.13lb (0.06kg)

Packaging Size: 2.87in x 1.42in x 3.82in (73mm x 36mm x 97mm)
Packaging Weight: 0.18lb (0.08kg)

FOR WHOLESALE
Number of Items per Case Pack: 200
Case Size: 20.08in x 15.16in x 12.40in (510mm x 385mm x 315mm)
Case Weight: 37.93lb (17.20kg)
You May Also Like: