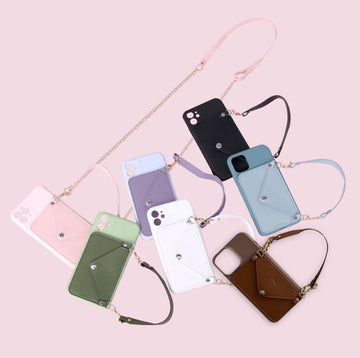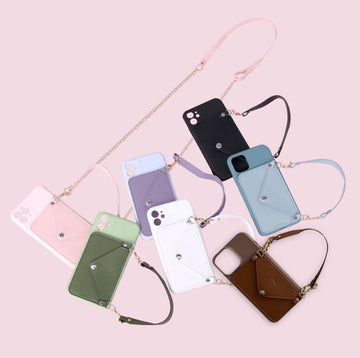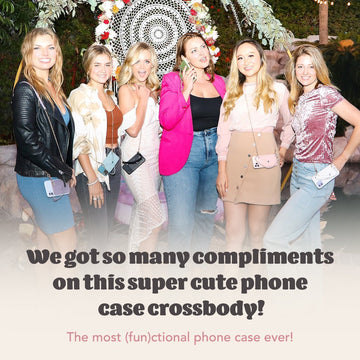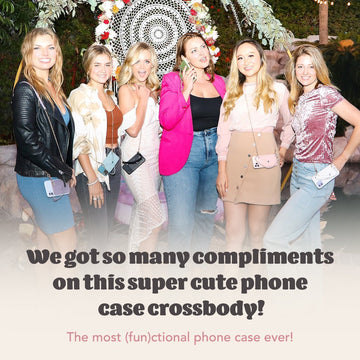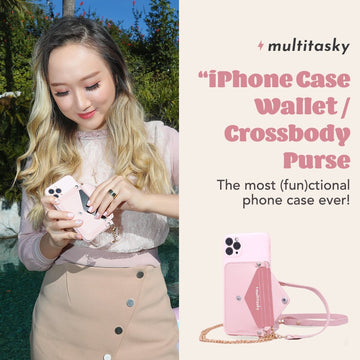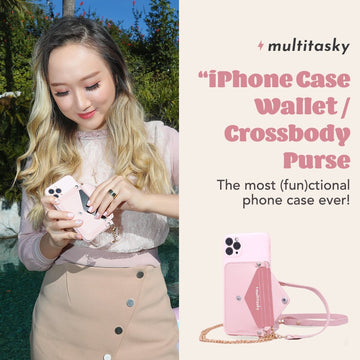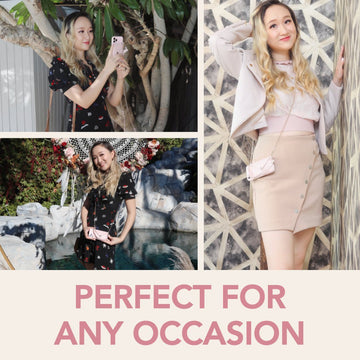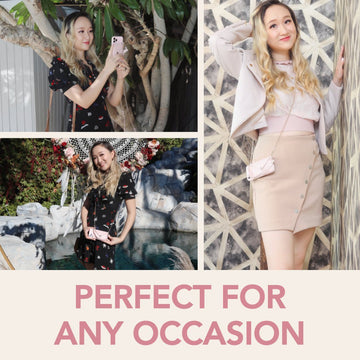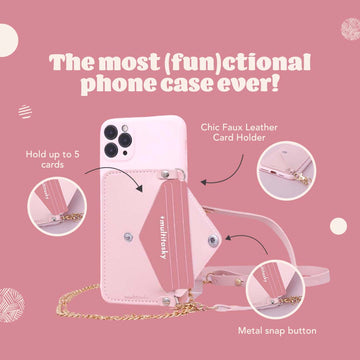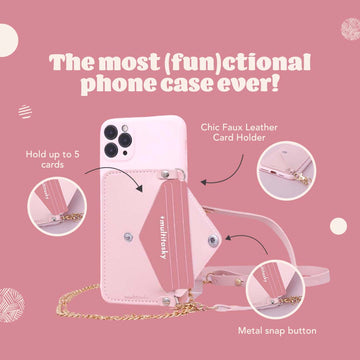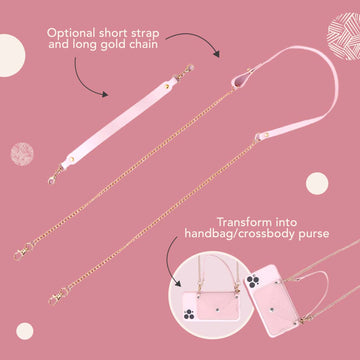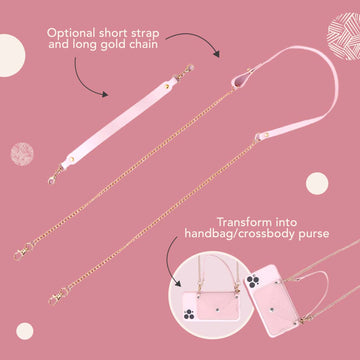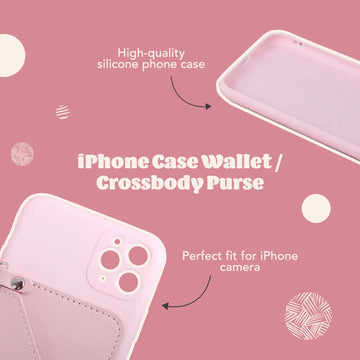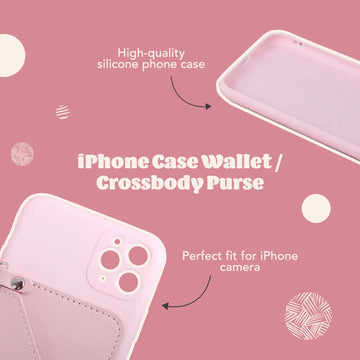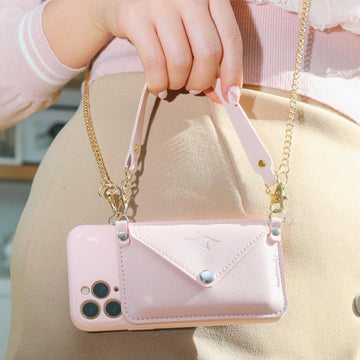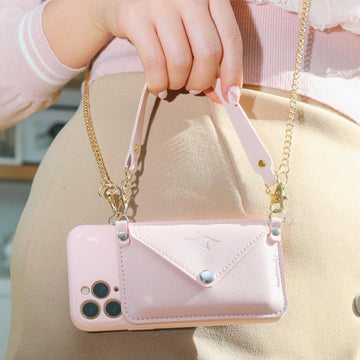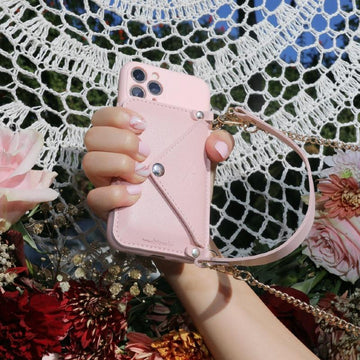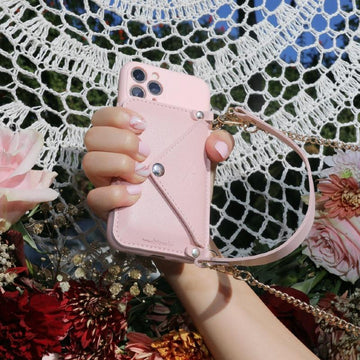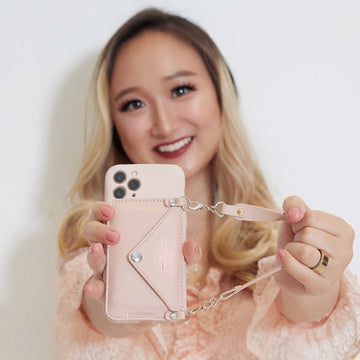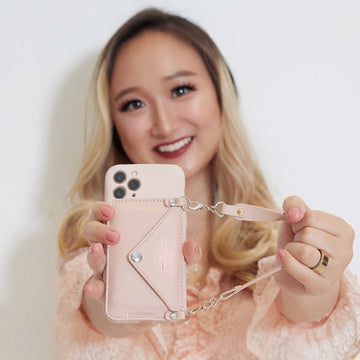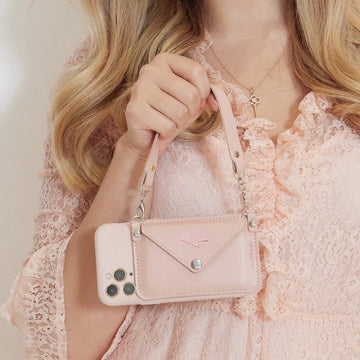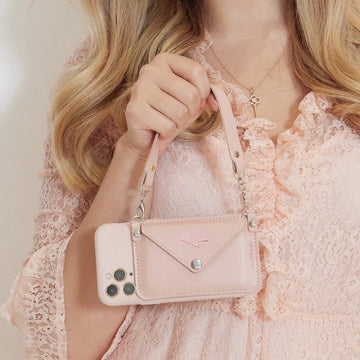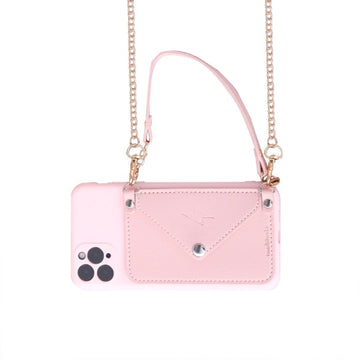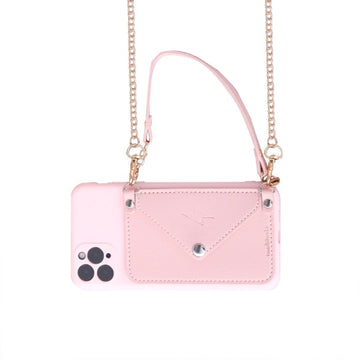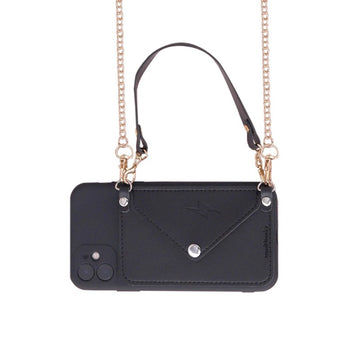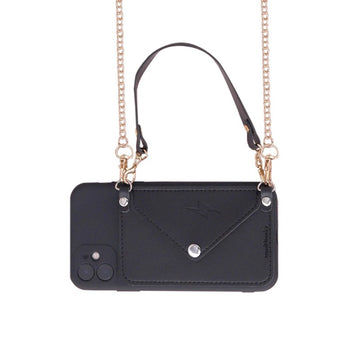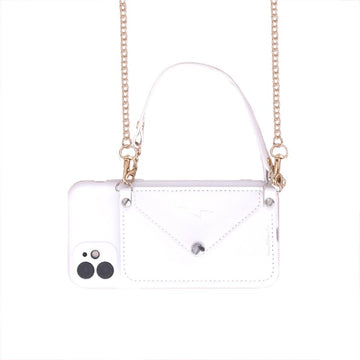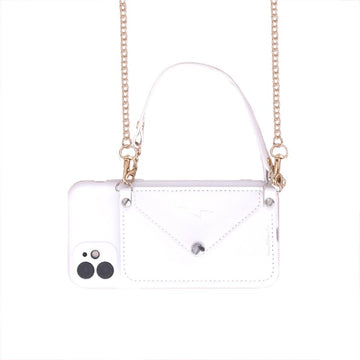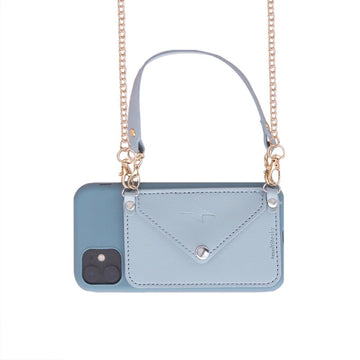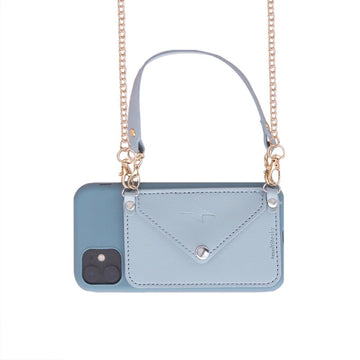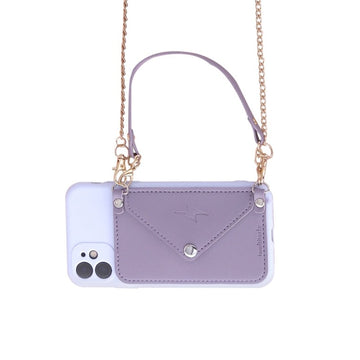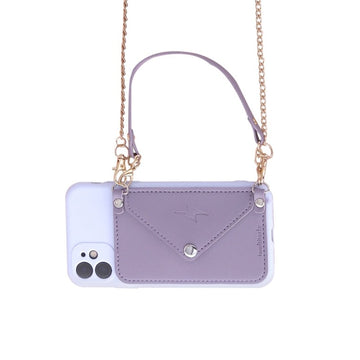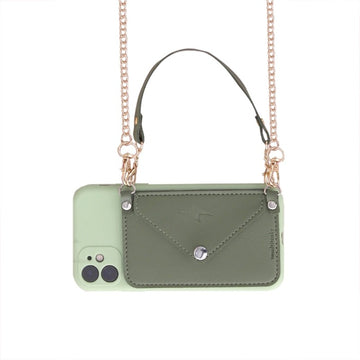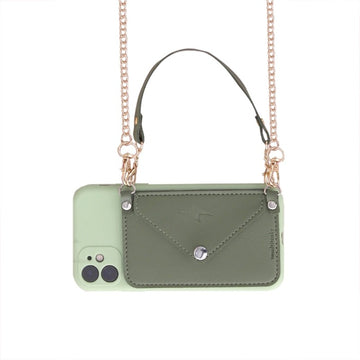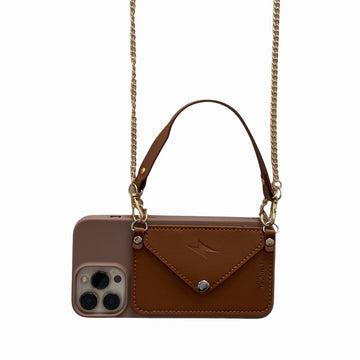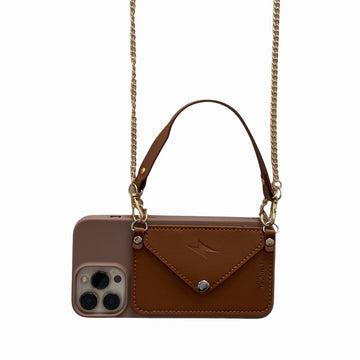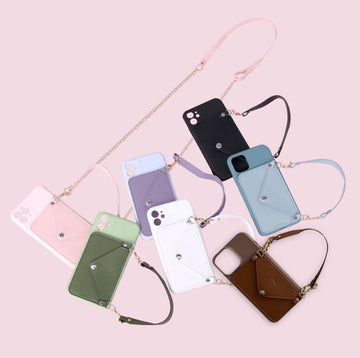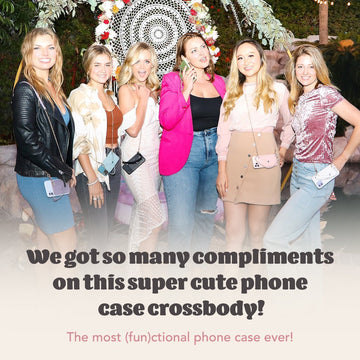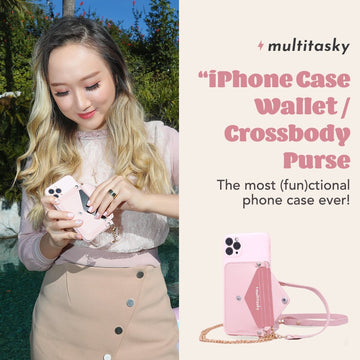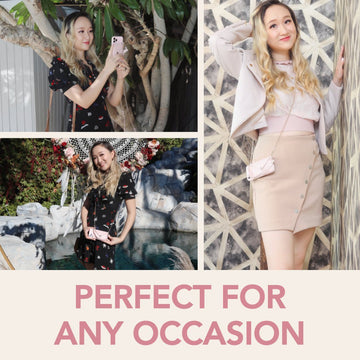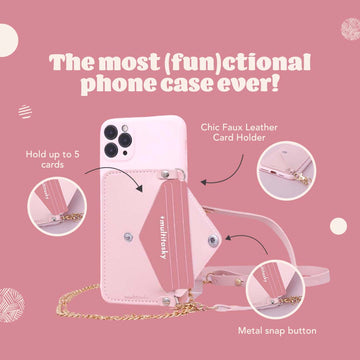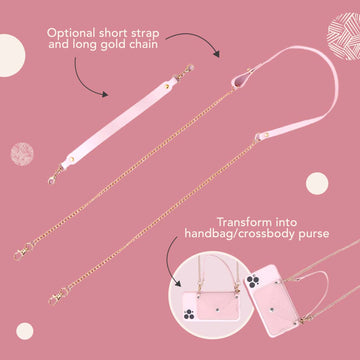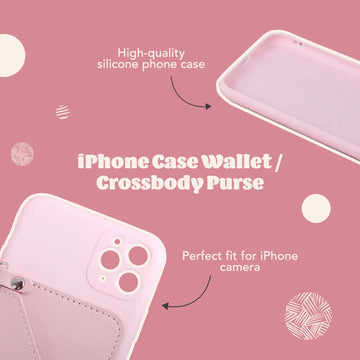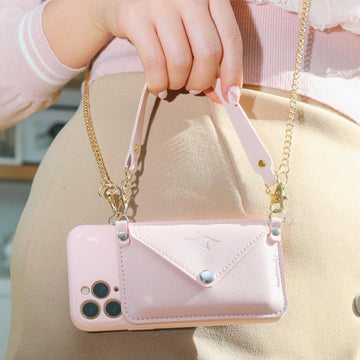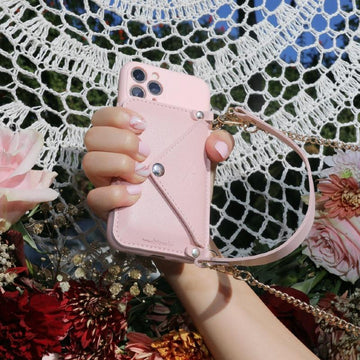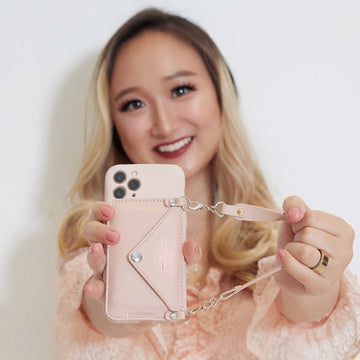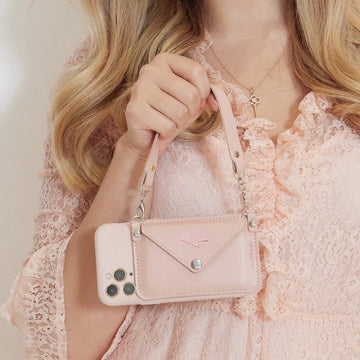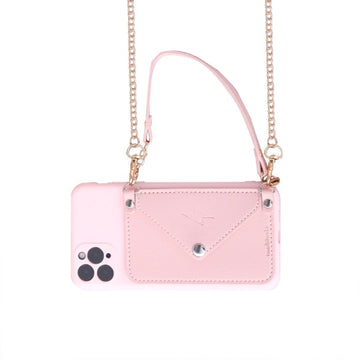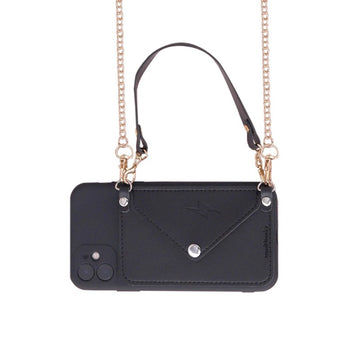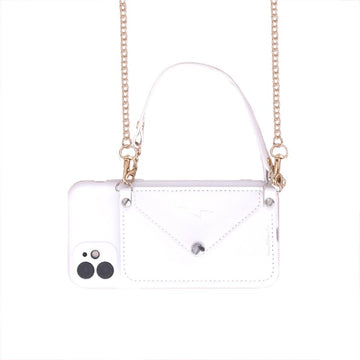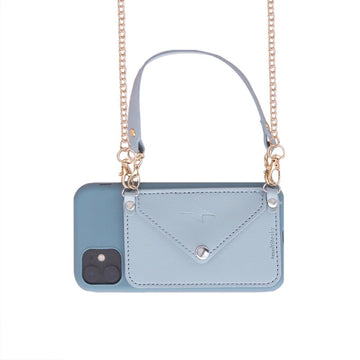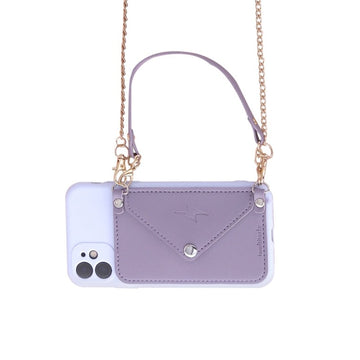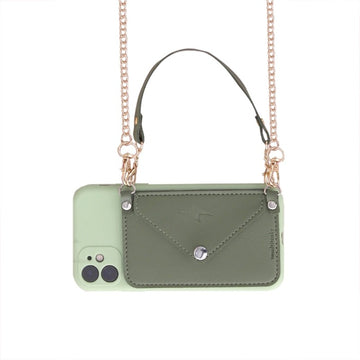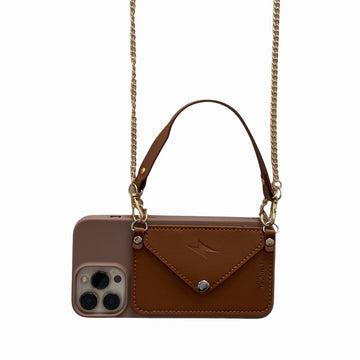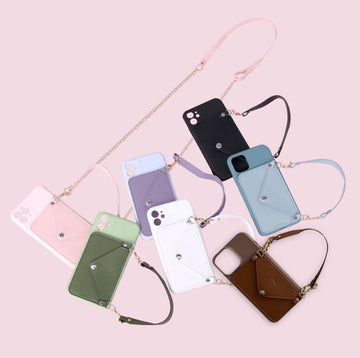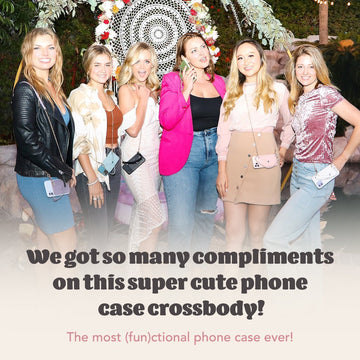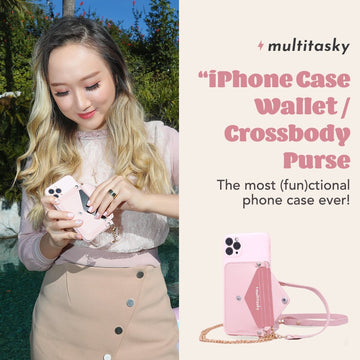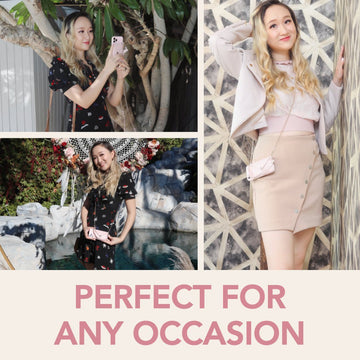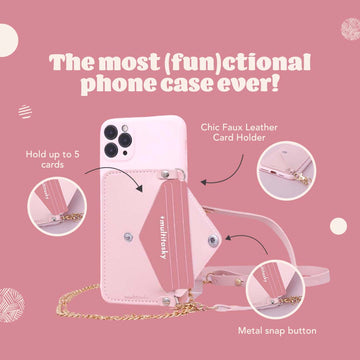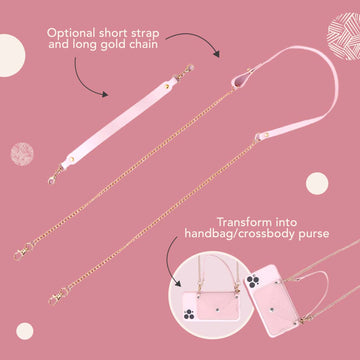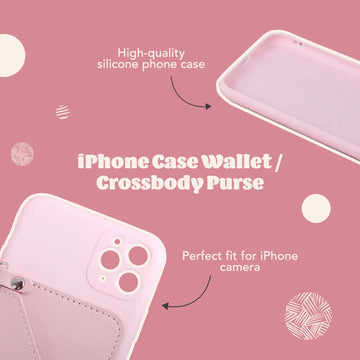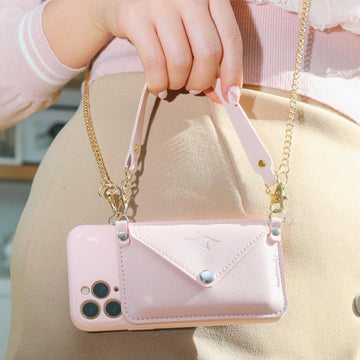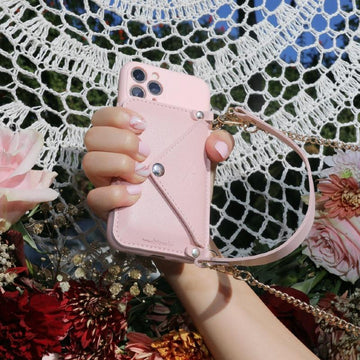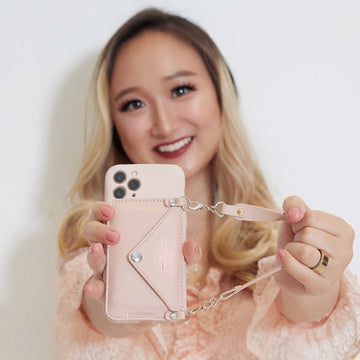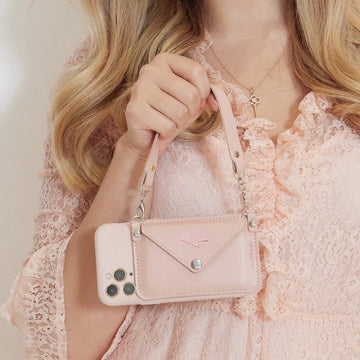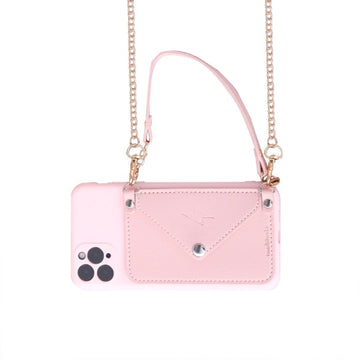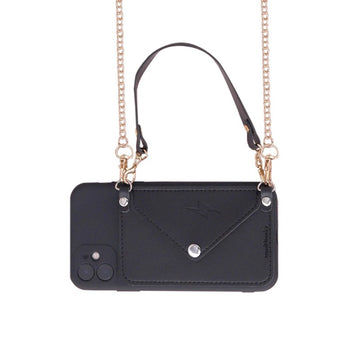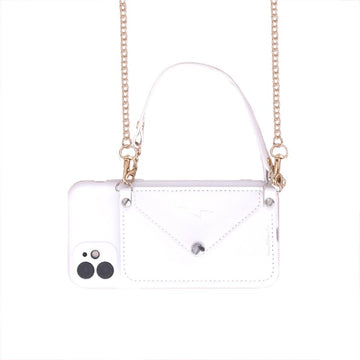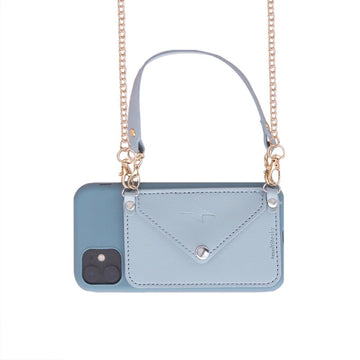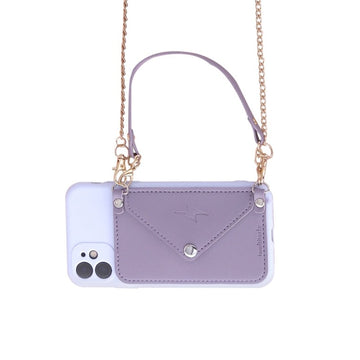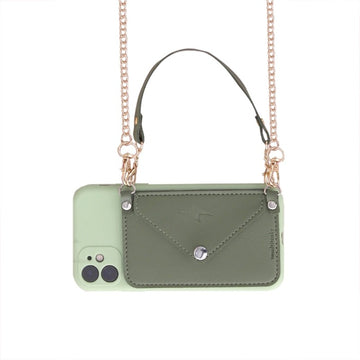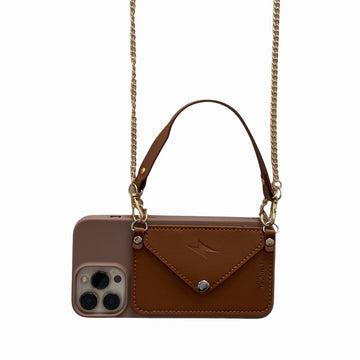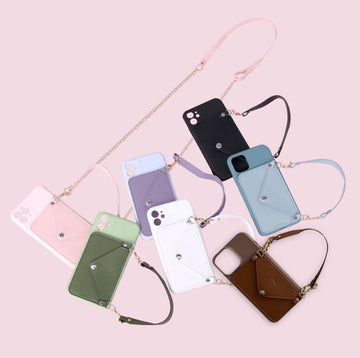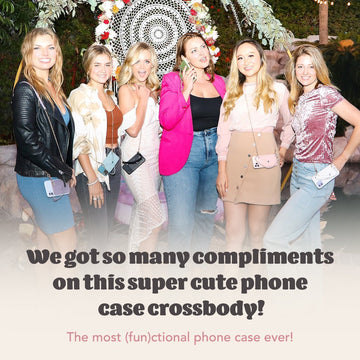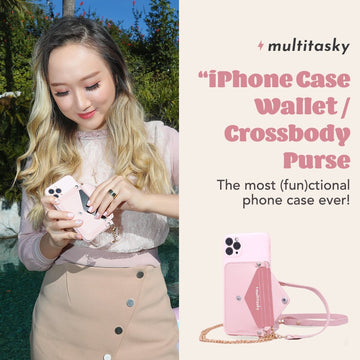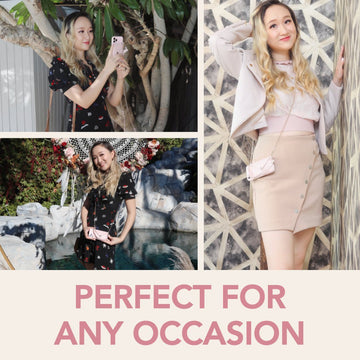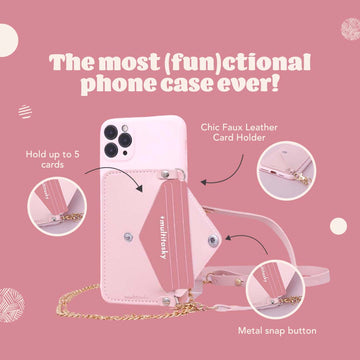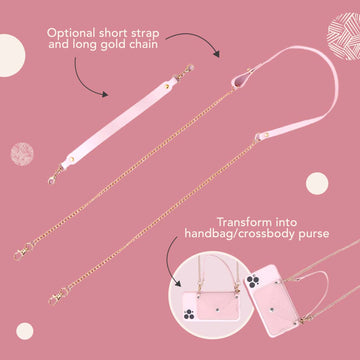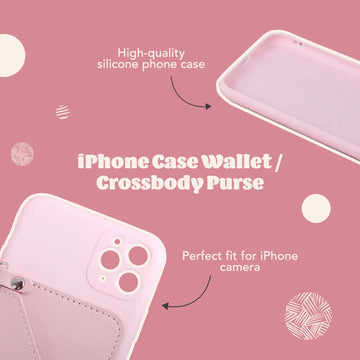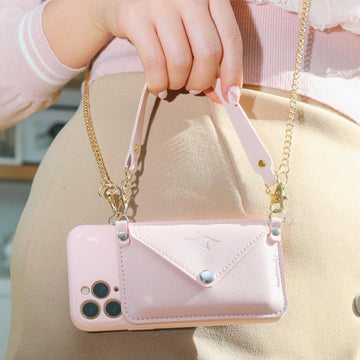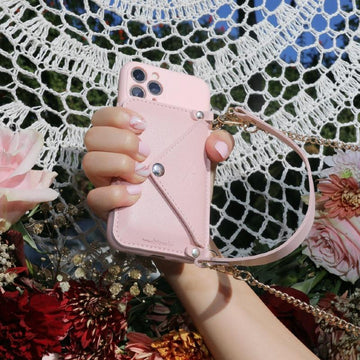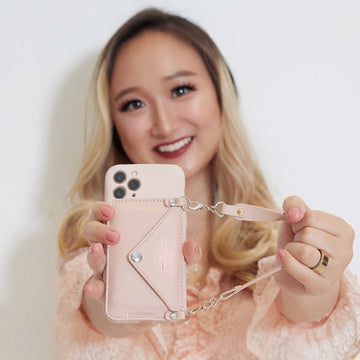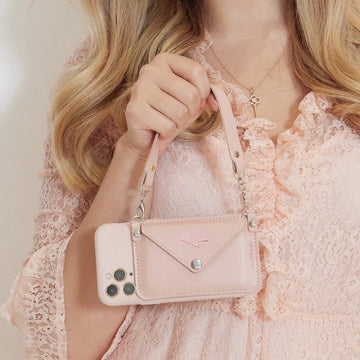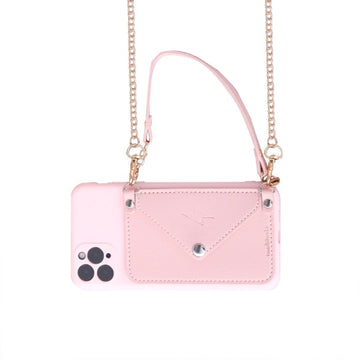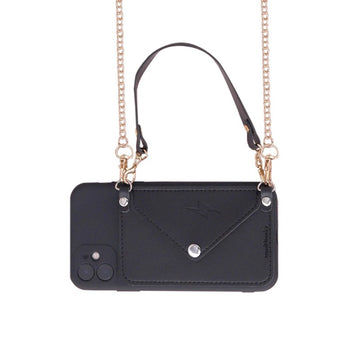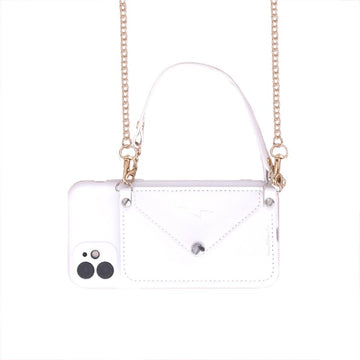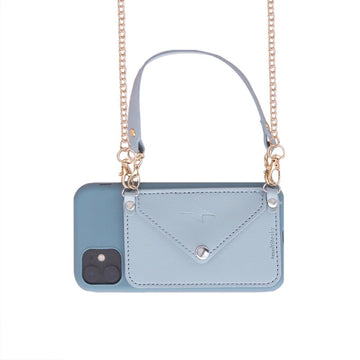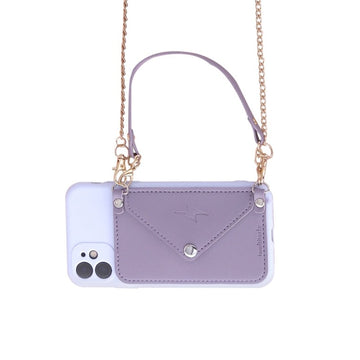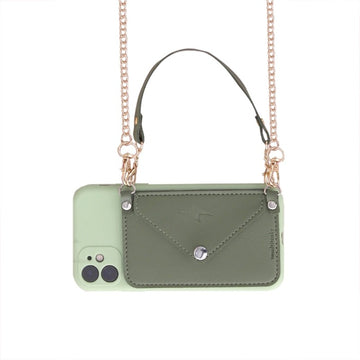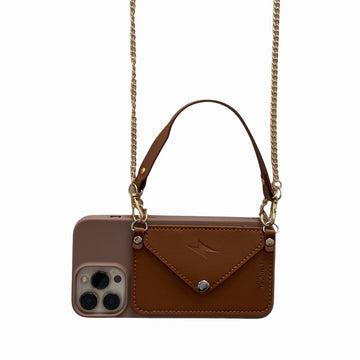 iPhone Case Wallet / Crossbody Purse (iPhone 13 and under)
No more heavy handbags!
You're on the go all of the time and you definitely don't need a purse when just the essentials will do. This iPhone case wallet with a strap doubles as a crossbody purse. It turns your trusty smartphone into the whole purse sha-bag. Just use the iPhone wallet case or attach either the crossbody strap or vegan leather mini-strap (included). This iPhone purse holds a lot for its slim size. Fit up to 5 cards in the pouch or stash some cash. Yep, that coffee shop loyalty card can and should go everywhere with you.
【Lots of Space】Fit up to 5 cards in the slim wallet
【Strap Versatility】Choose between the short vegan leather strap and the long crossbody golden chain. Mix it up based on your mood.
【Travel-Friendly】Going somewhere? Your phone will always be easy to access.
Why You Need This iPhone Case Wallet When...
- For those spontaneous perfect photo moments
- When your phone is your life
- For those days when bringing the whole purse is way too much to handle

Product Material: PU Vegan Leather + Silicone TPU + Aluminum Alloy (Gold Chain)
Product Size: 5.91in x3.15in x 0.39in (150mm x 80mm x 10mm)
Product Weight: 0.22lb (0.10kg)
Packaging Size: 2.36in x 1.77in x 1.26in (60mm x 45mm x 32mm)
Packaging Weight: 0.2lb (0.1kg)
FOR WHOLESALE
Number of Items per Case Pack: 300
Case Size: 23.62in x 17.72in x 12.60in (600mm x 450mm x 320mm)
Case Weight: 55.1lb (25kg)
Add this to your cart:
You're $50.00 away from free shipping!