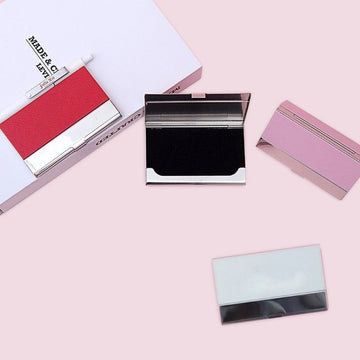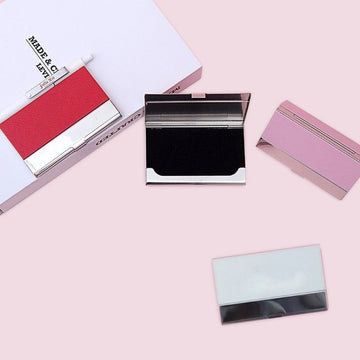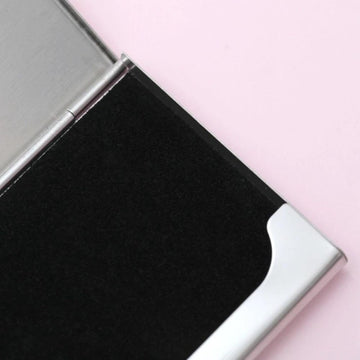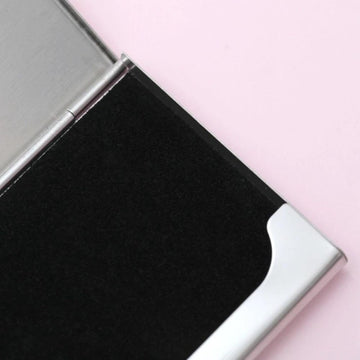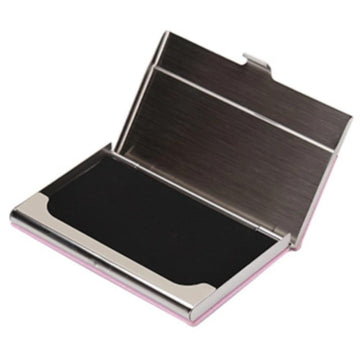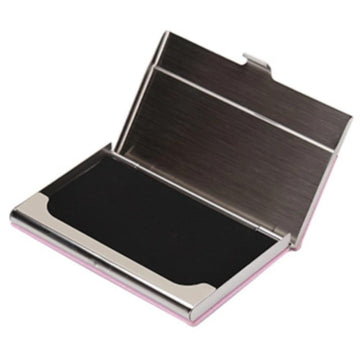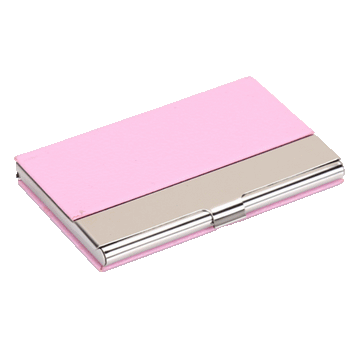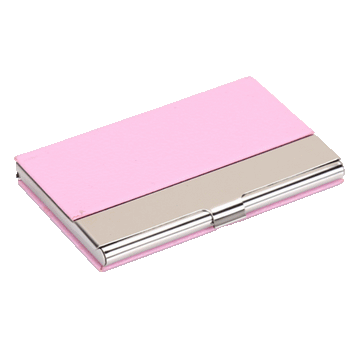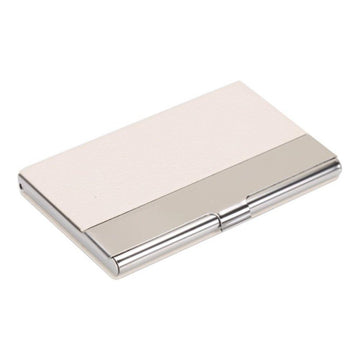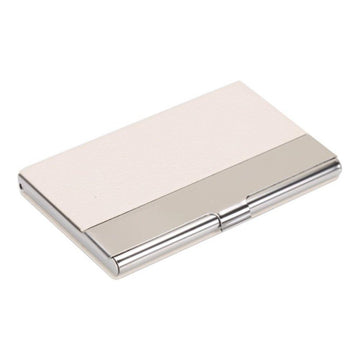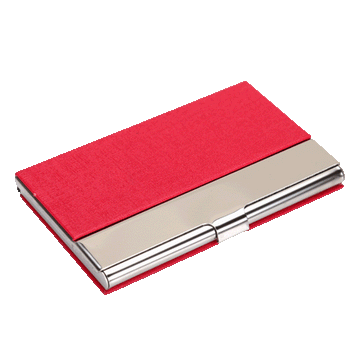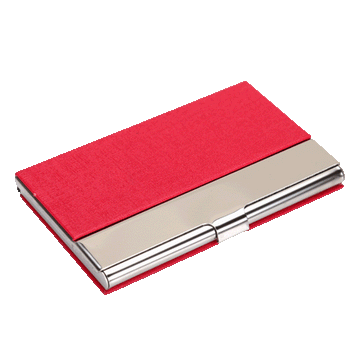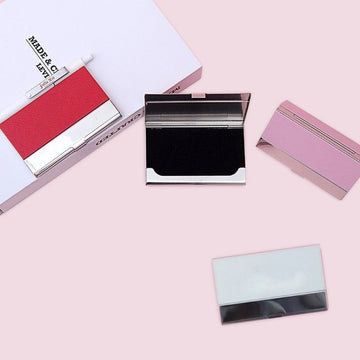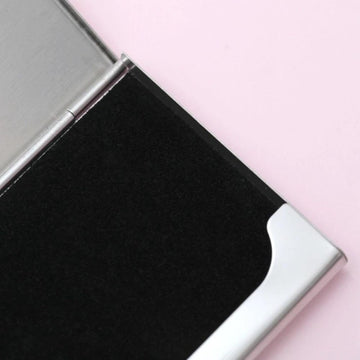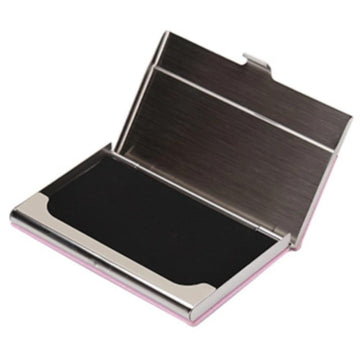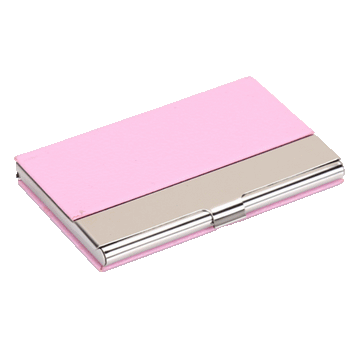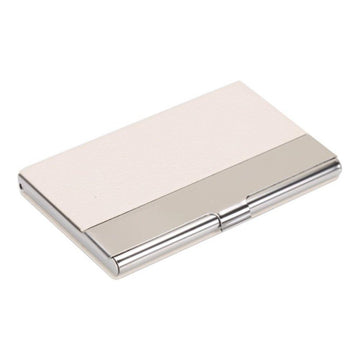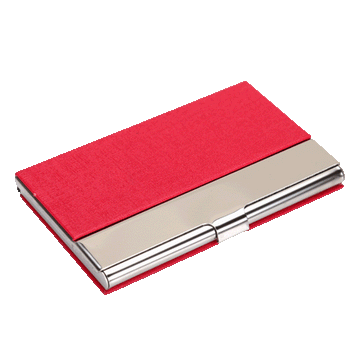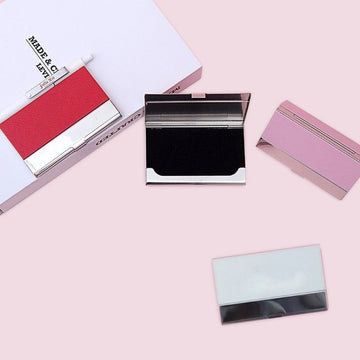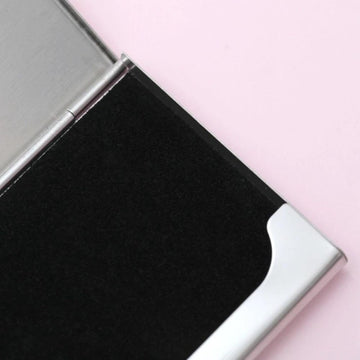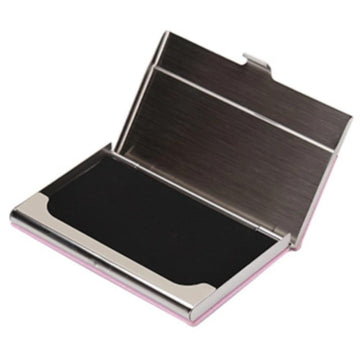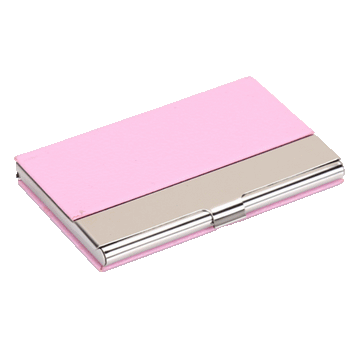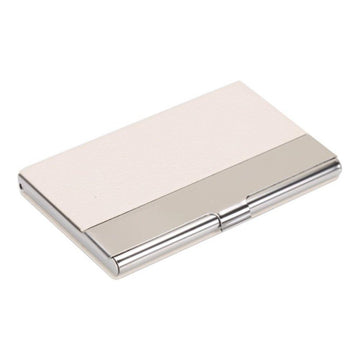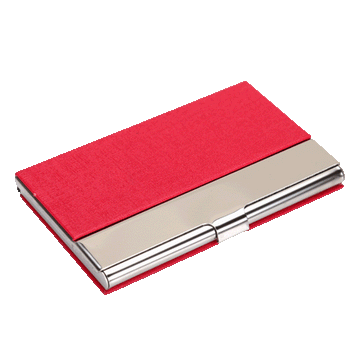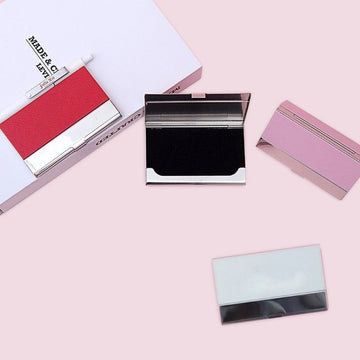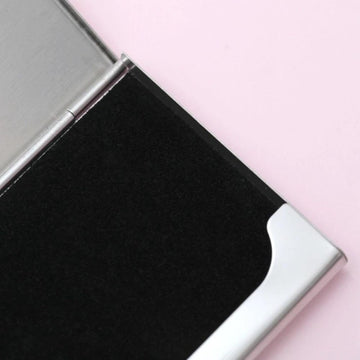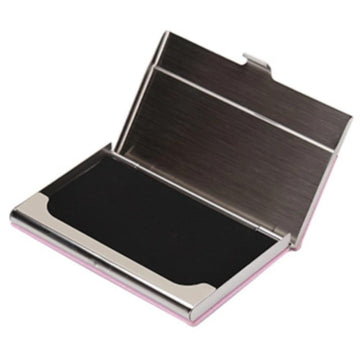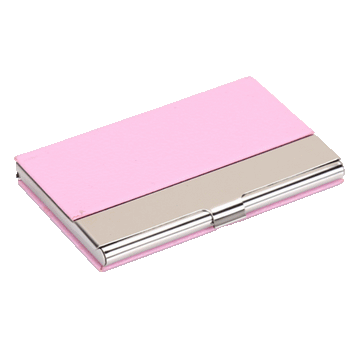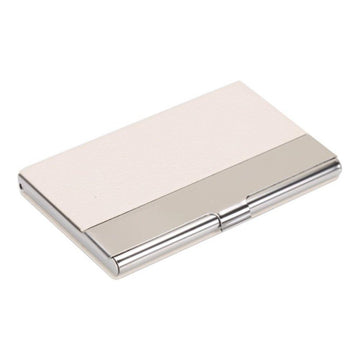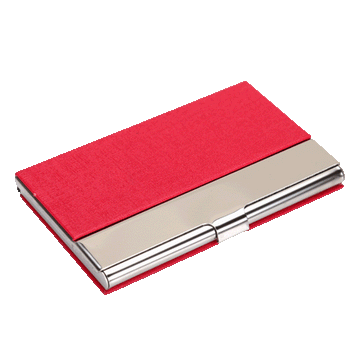 Vegan Leather Business Card Case
Keep your business cards handy in a stylish business card holder case.
Sometimes it's not about the business card, it's about what's holding the business card. These premium vegan leather business card cases feel great to the touch and have an easy snap closure so you can store all your cards with style.
【Classy】This vegan leather business card holder screams, "I have my life together."
【Vegan leather】Classy and good for the environment.
【Functional】Holds up to 15 cards and is easy to refill.
You Need This Vegan Leather Business Card Case When…
- You want to establish "boss status" before you even whip out your business card.
- You're on your way to your dream networking event.
- You find yourself in an elevator with your CEO Woman Crush Wednesday, and HAVE to make a great impression.
Product Capacity: up to ~15 business cards
Material: Vegan Leather & Stainless Steel
Product Size: 3.70 in x 2.36 in x 0.39 in (94 mm x 60 mm x 10 mm)
Product Weight: 0.22lb (0.10kg)
Packaging Size: 3.70 in x 2.36 in x 0.39 in (94 mm x 60 mm x 10 mm)
FOR WHOLESALE
Number of Items per Case Pack: 200
Case Size: 18.90 in x 12.60 in x 11.81 in ( 480mm x 320mm x 300mm)
Case Weight: 37.49lb (17kg)
You May Also Like:
Add this to your cart:
You're $50.00 away from free shipping!