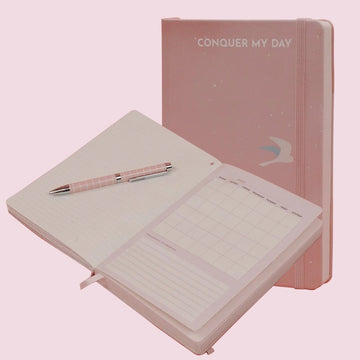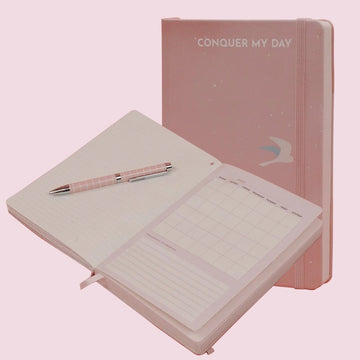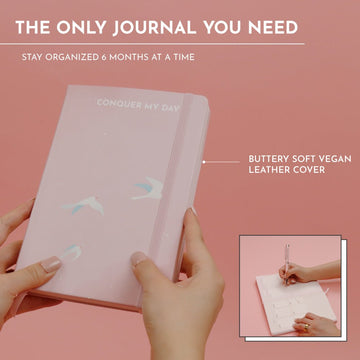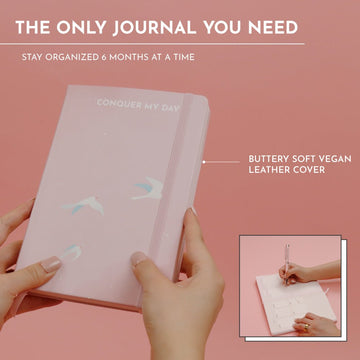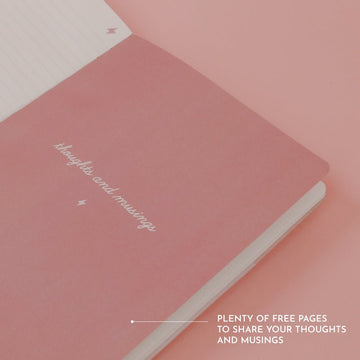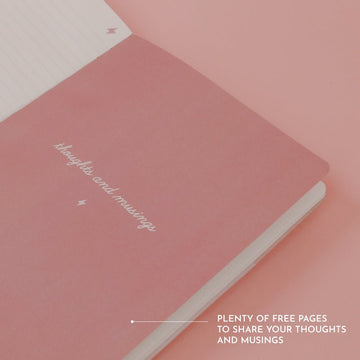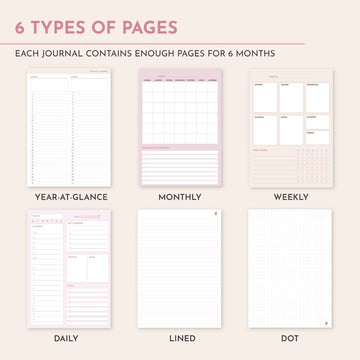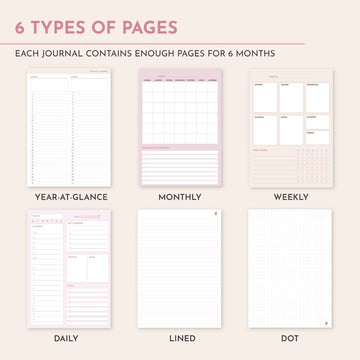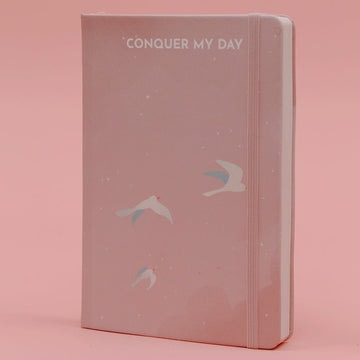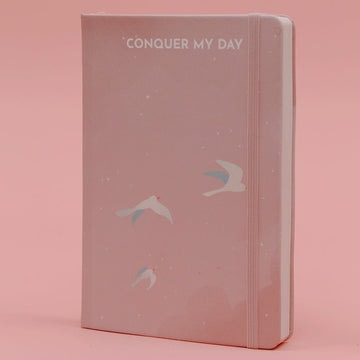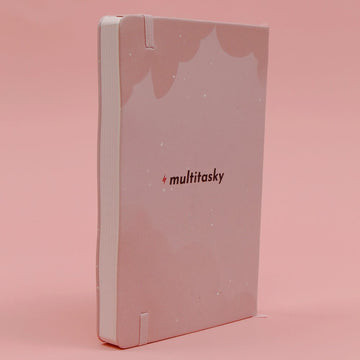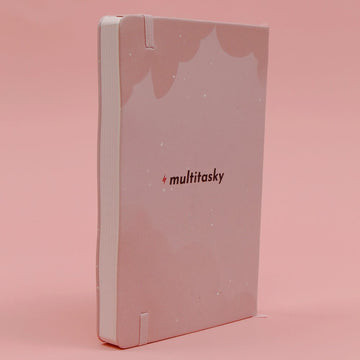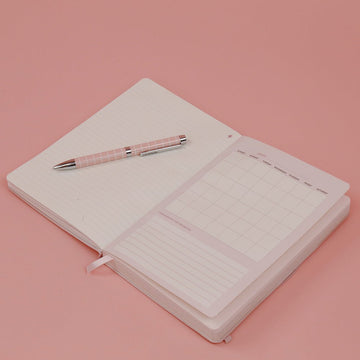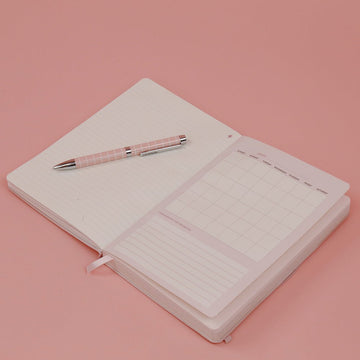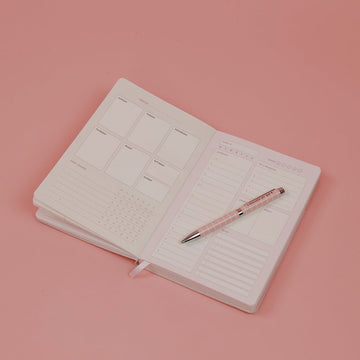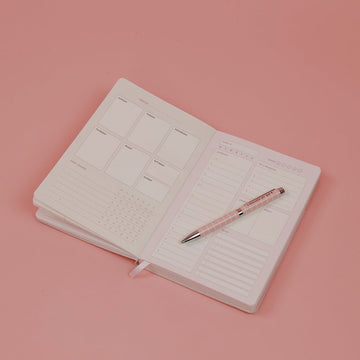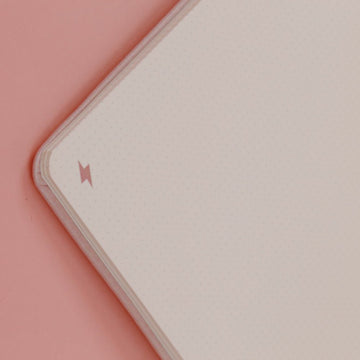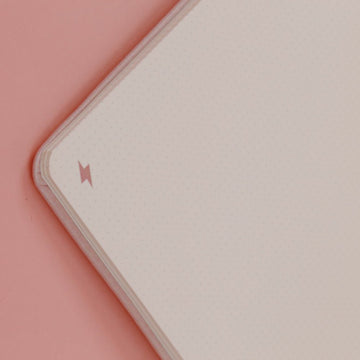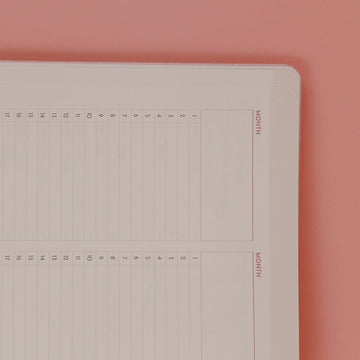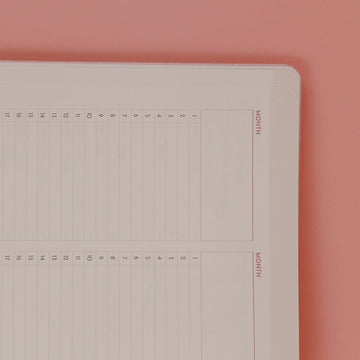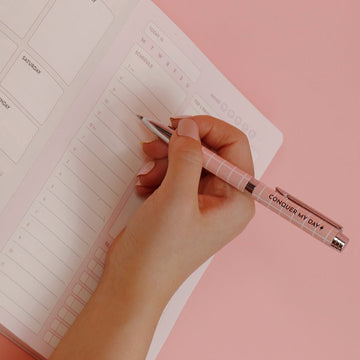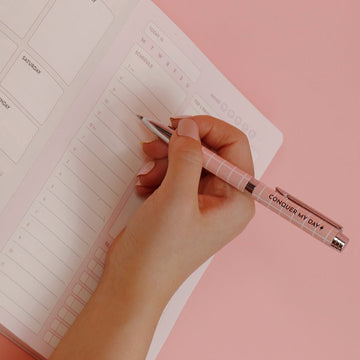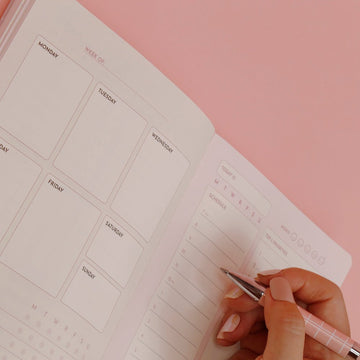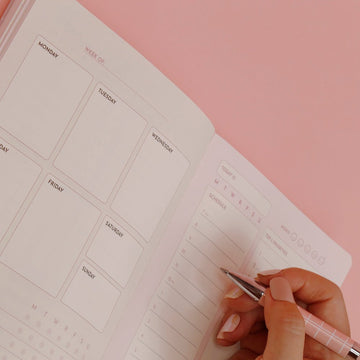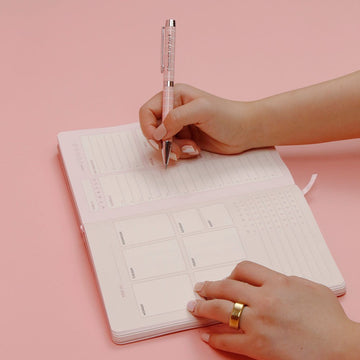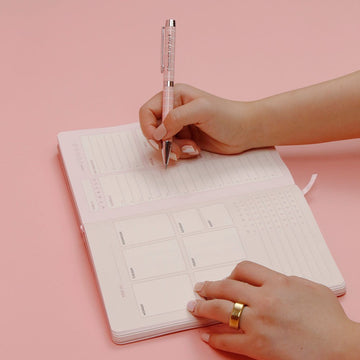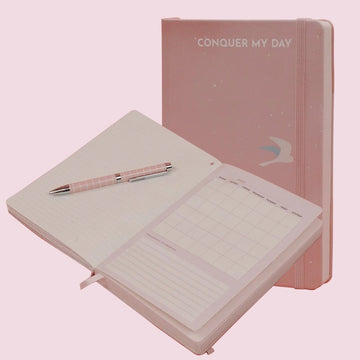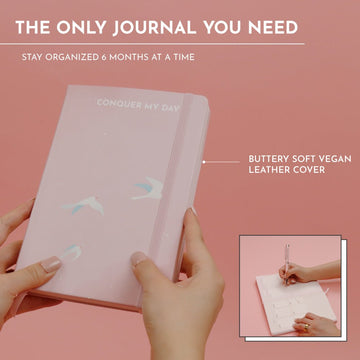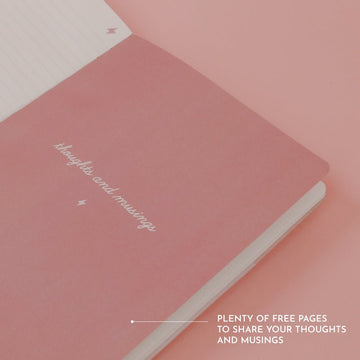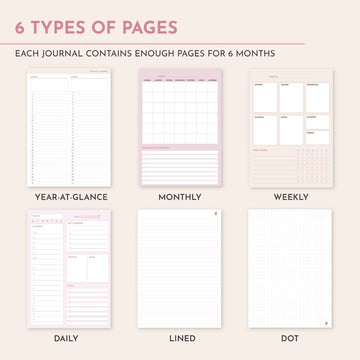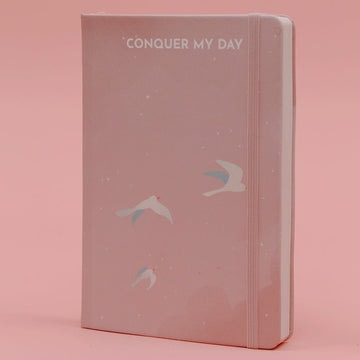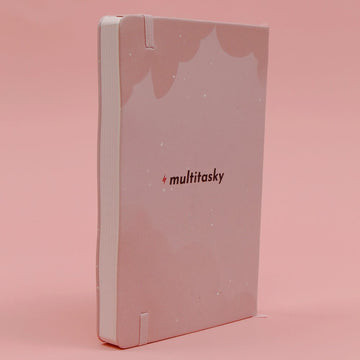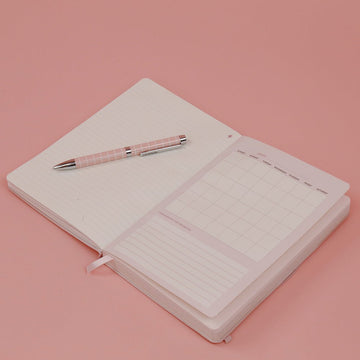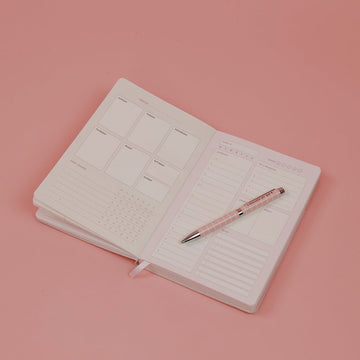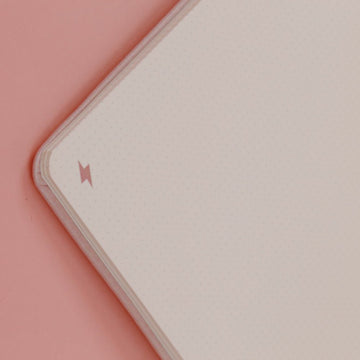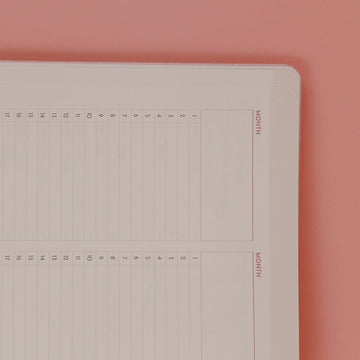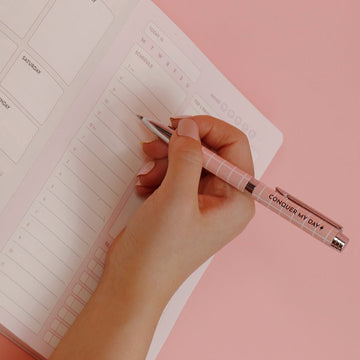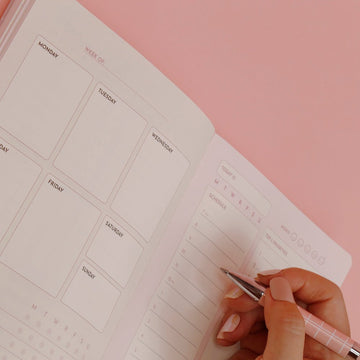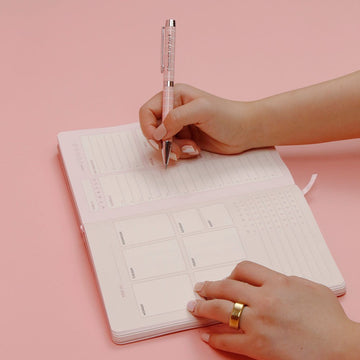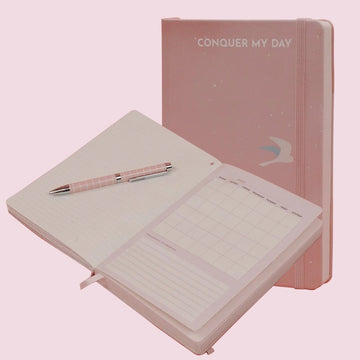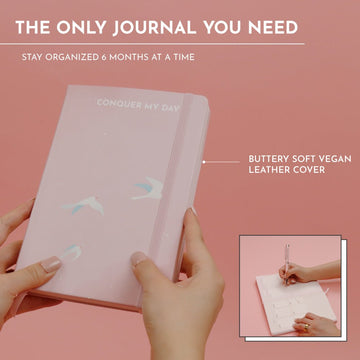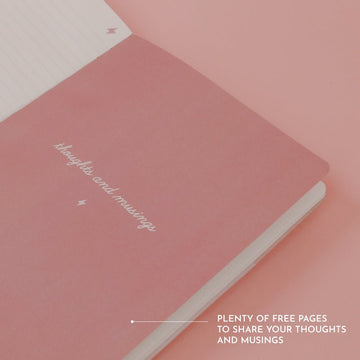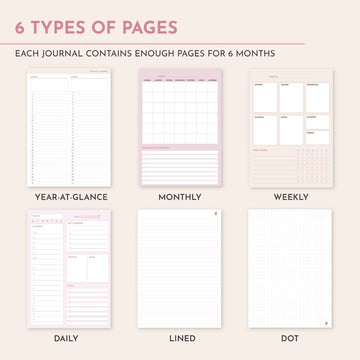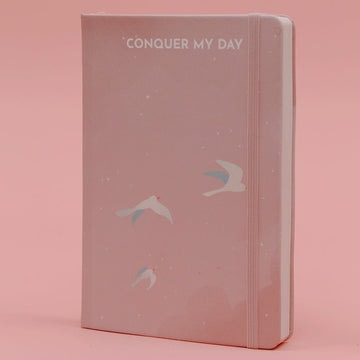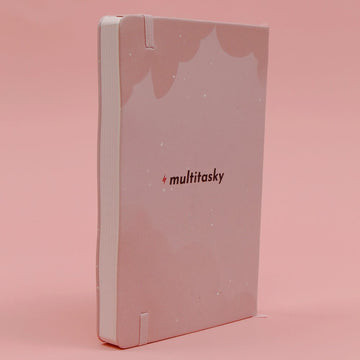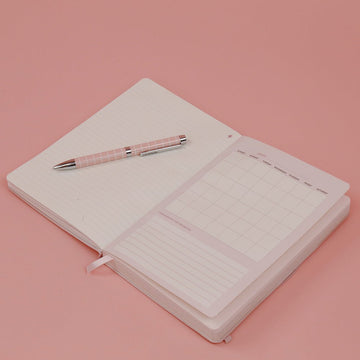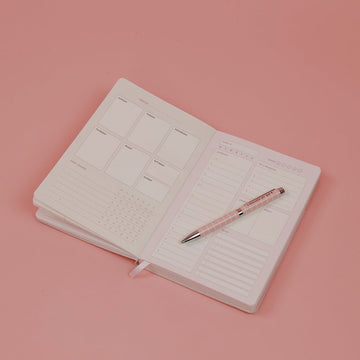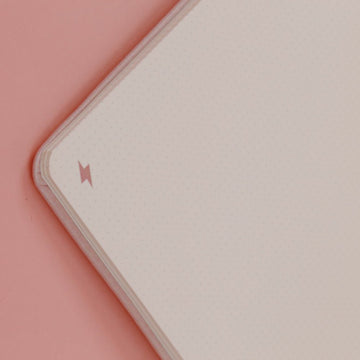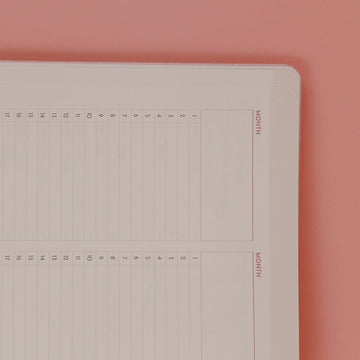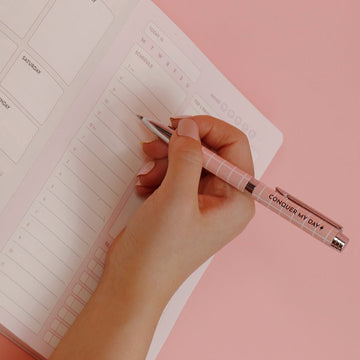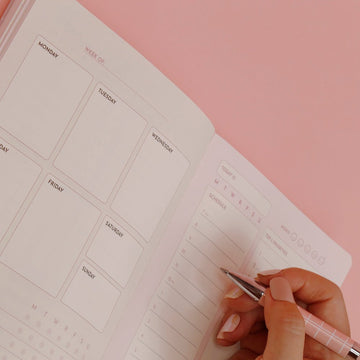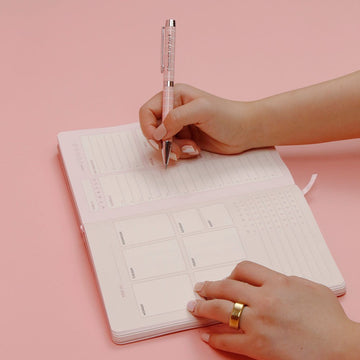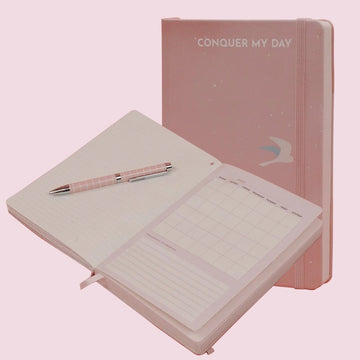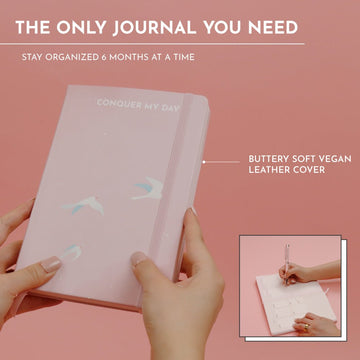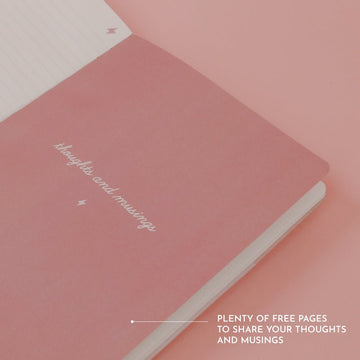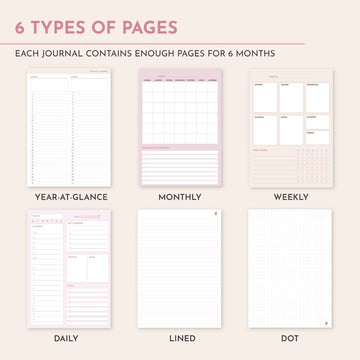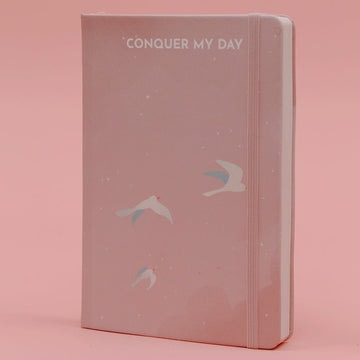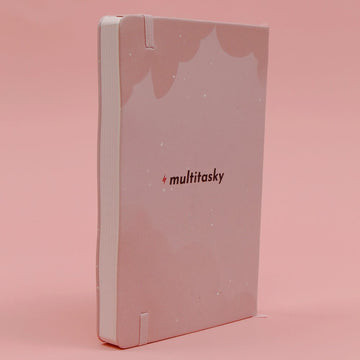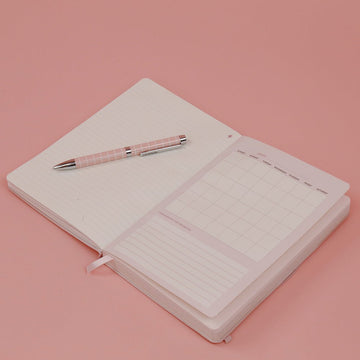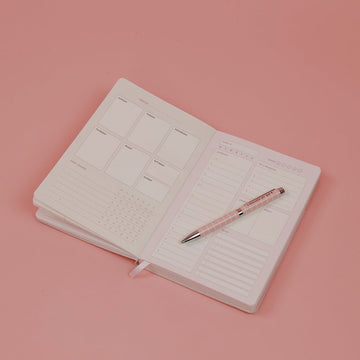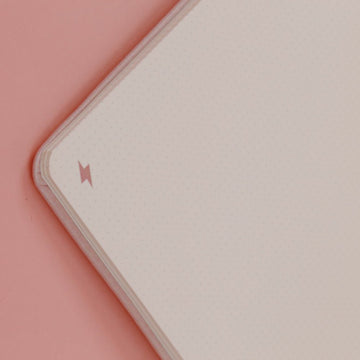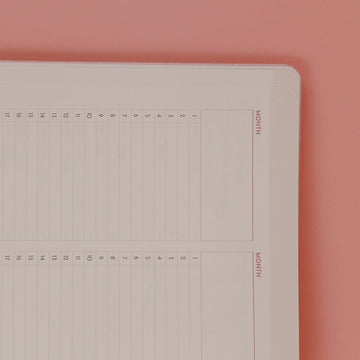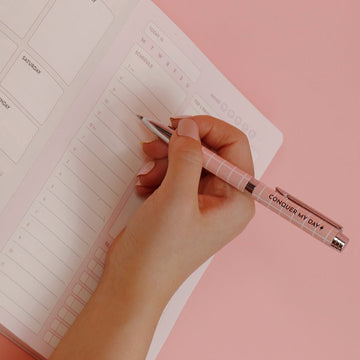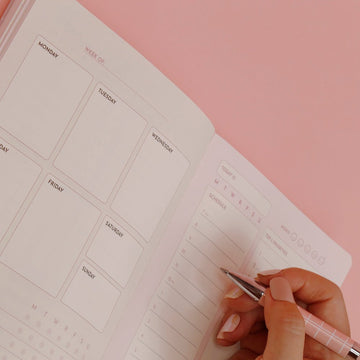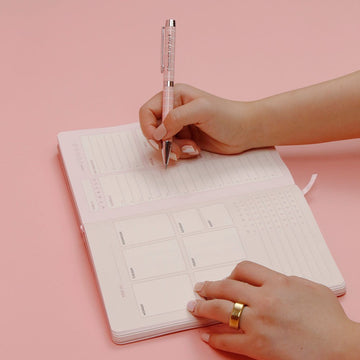 Conquer My Day Hardcover Journal (6 Months Supply, Monthly/Weekly/Daily + Line/Dot Paper) - Designed by Kelly Luc, Limited Edition
The only journal you'll ever need
We love a hard cover journal, but their one drawback is that they're so…un-customizable.
That is, until now! 
We created this incredible journal that has five different types of paper, so you can plan and take notes on every facet of your life.
Forecast the big-picture stuff with two types of monthly pages (line and grid format), and get down to the smaller details with our weekly pages (complete with daily squares and habit trackers). Then get to the nitty gritty with our daily planner pages, where you can fill in your hourly schedule, top 5 priorities, to-do list, exercise, and meals. And if there's anything that doesn't fit in those pages (we doubt it), just get creative with the lined pages we've included.
And did we mention how cute this journal is? It's made with buttery-soft vegan leather, and the pink conquer-my-day design will have you excited to do just that.
Grab your do-it-all journal before it's gone – this limited-time gem is already flying off the shelves!
Product Material: PU (cover) + Paper

Product Size: 8.27in x 5.71in x 0.39in (210mm x 145mm x 10mm)
Product Weight: 1.17lb (0.53kg)

Packaging Size: 8.27in x 5.71in x 0.39in (210mm x 145mm x 10mm)
Packaging Weight: 1.17lb (0.53kg)

FOR WHOLESALE
Number of Items per Case Pack: 50
Case Size: 17.52in x 12.28in x 15.35in (445mm x 312mm x 390mm)
Case Weight: 59.54lb (27kg)