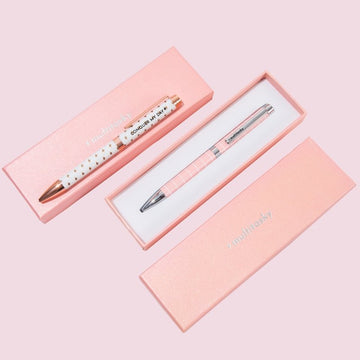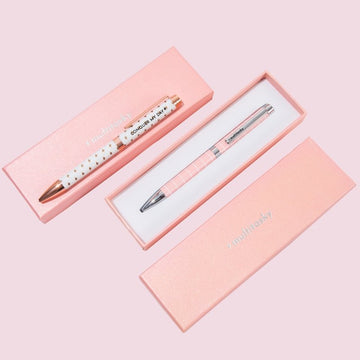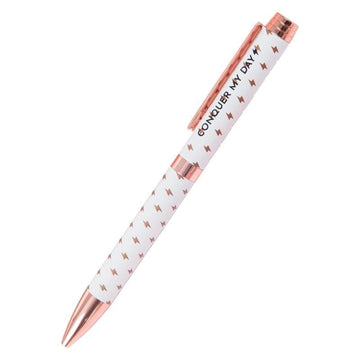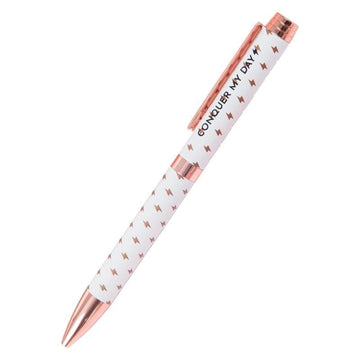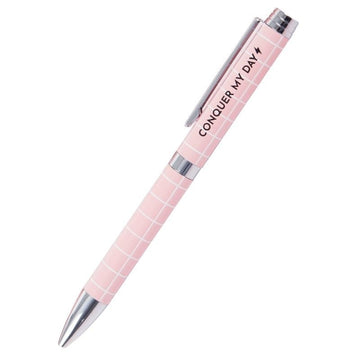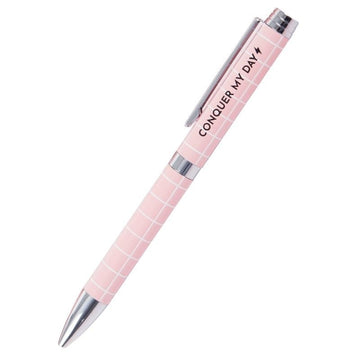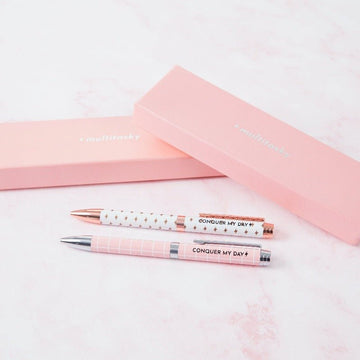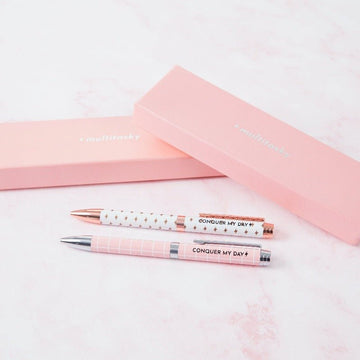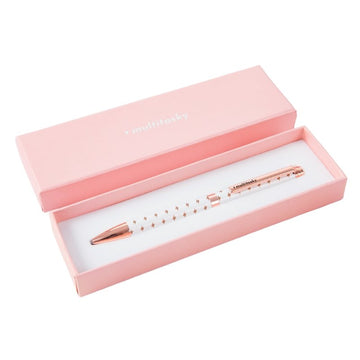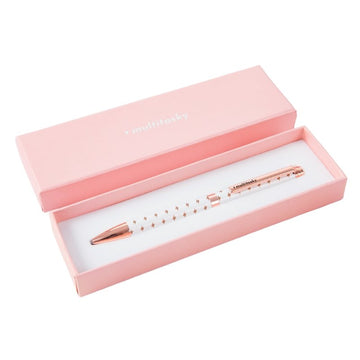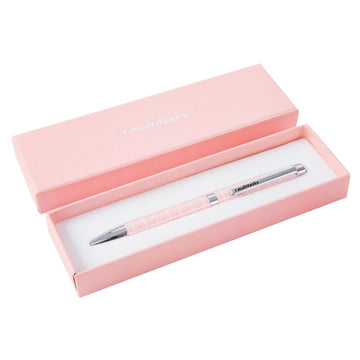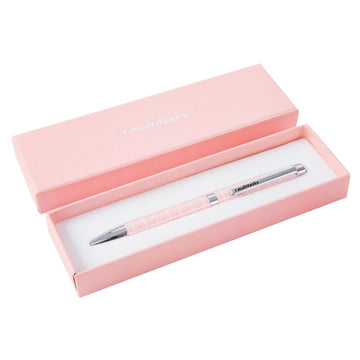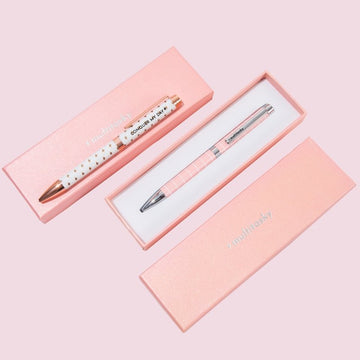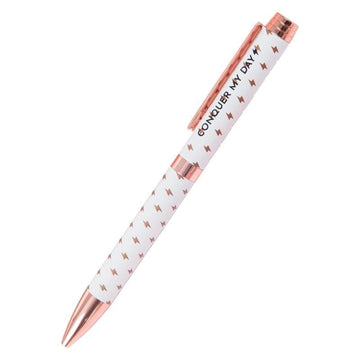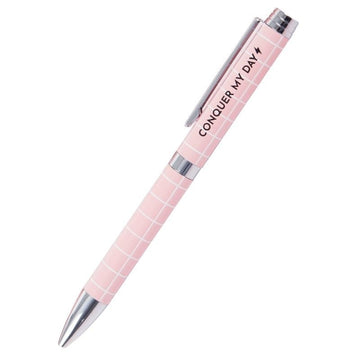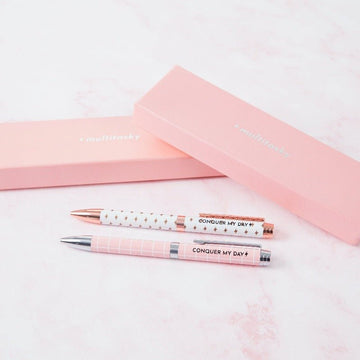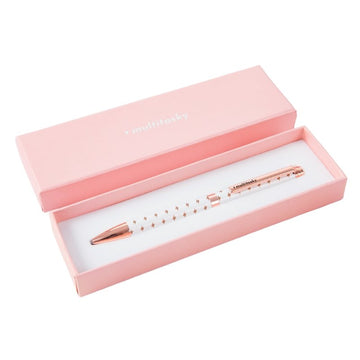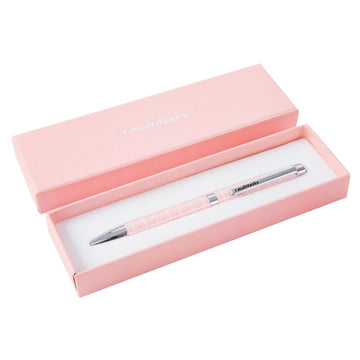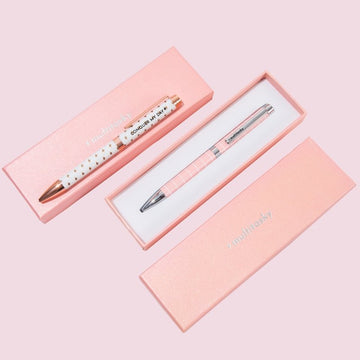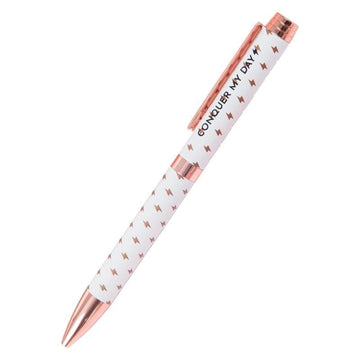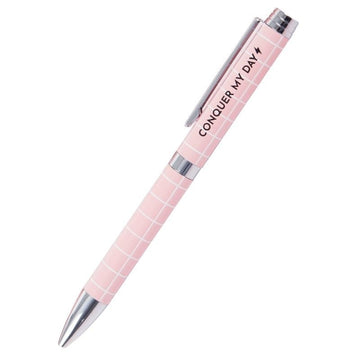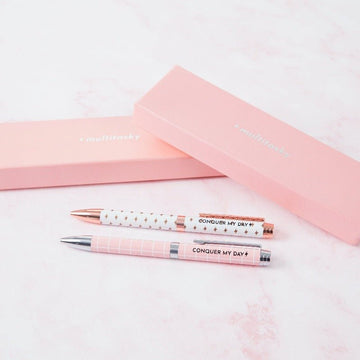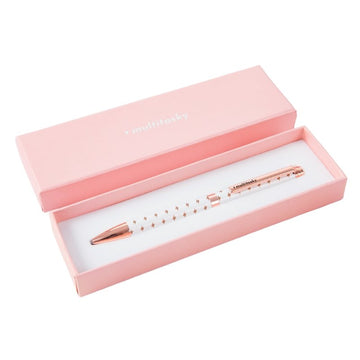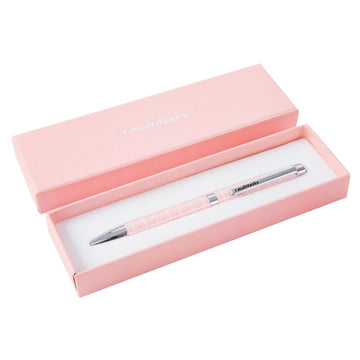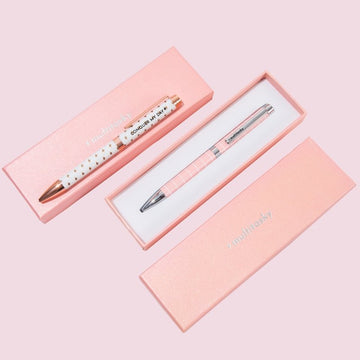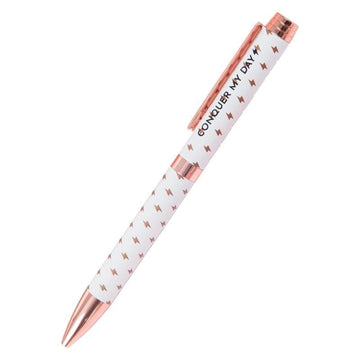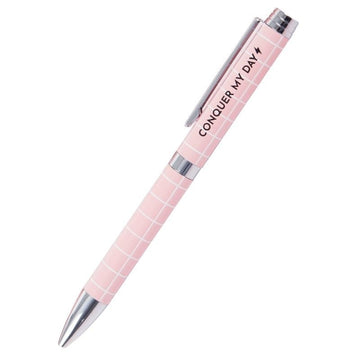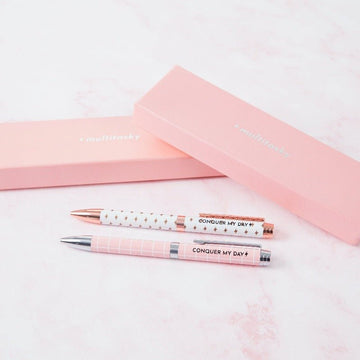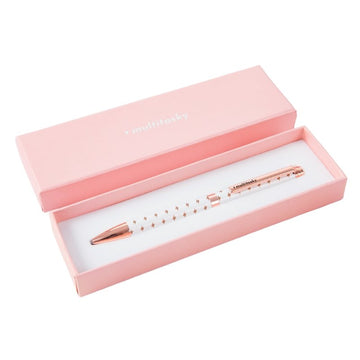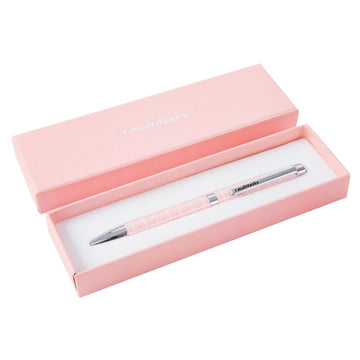 Conquer My Day Ink Pen
The pen that's *actually* mightier than the sword
When normal pens aren't cutting it, you need a motivational pen that gets the day started and the ideas flowing. This quote pen is a must-have for every scribble-loving female go-getter that needs an executive pen that can keep up. Aka you ;) All you have to do is add it to your desk, and start writing with this pink pen whenever genius ideas fly into your brain.
[Inspiring] - Motivational motto and fun pattern…yes, please!
[Smooth] - Easy writing and buttery-smooth ink
[Professional] - Roll up to the meeting looking really legit
You need this motivational pen when…
- Your pens are a total snoozefest
- You're ready to up your stationery game
- Your writing deserves a glow-up
Pen Type: Black Ink 0.5mm
Product Size: 5.12inx 3.15in x 5.12in (130mm x 80mm x 130mm)
Product Weight: 0.04lb (0.02kg)
Packaging Size: 5.55in x 0.43in x 5.55 in (141mm x 11mm x 141mm)
Packaging Weight: 0.11lb (0.05kg)
FOR WHOLESALE
Number of Items per Case Pack: 500

Case Size: 12.60in x 10.24in x 9.06in (320mm x 260mm x 230mm)
Case Weight: 52.92lb (24kg)
You May Also Like:
Add this to your cart:
You're $50.00 away from free shipping!