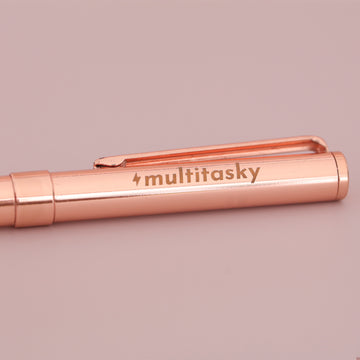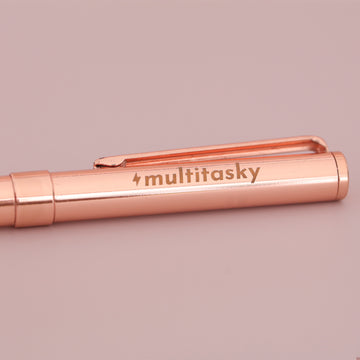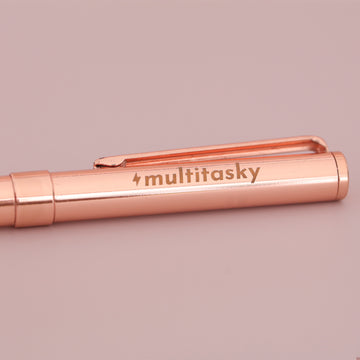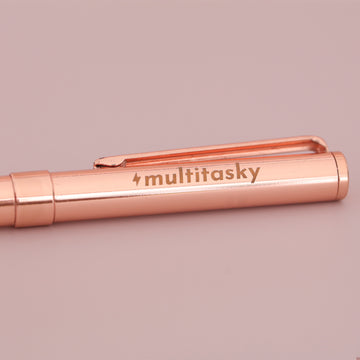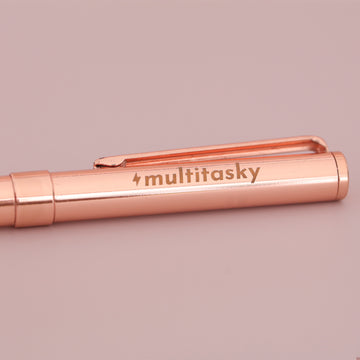 Minimalist Metallic Ink Pen
Be the team member with the really good pens

There's a lot that goes into a great pen. Smooth, crisp ink that makes your handwriting look like a Pinterest dream. A well-balanced barrel that feels just right. And colors that make you feel like you're activating boss mode. This minimalist pen is the perfect mix of function and fashion. Don't believe us? Try it in your next high-stakes meeting.
【Smooth】Ink that writes like butter
【Subtle】No crazy colors here. Just neutral, metallic elegance.
【High-Quality】Stop replacing your pens. These are meant to last.
You Need This Minimalist Metallic Pen When…
- You want to embrace the handwritten lifestyle
- You always find yourself pen-less and in need of one
- In-person coffee chats and client meetings are your thing

Material: Steel/Copper
Pen Ink: Black 0.5mm

Product Size: 5.31in x 5.31in x 5.31in (135mm x 135mm x 135mm)
Product Weight: 0.05lb (0.02kg)

Packaging Size: 5.31in x 0.39in x 5.31in (135mm x 10mm x 135mm)
Packaging Weight: (0.02kg)

FOR WHOLESALE:
Number of Items per Case Pack: 500
Case Size: 12.99in x 10.24in x 9.06in (330mm x 260mm x 230mm)
Case Weight: 26.46lb (12kg)


You May Also Like: