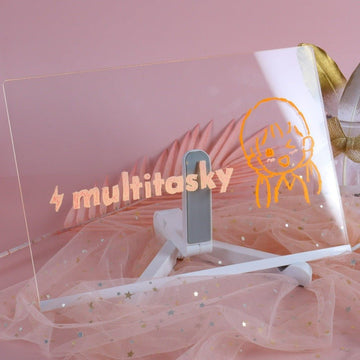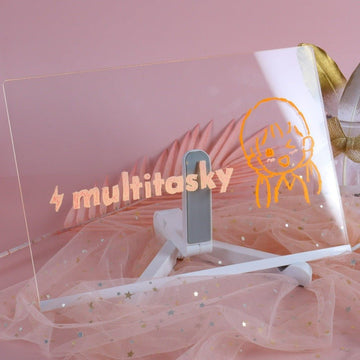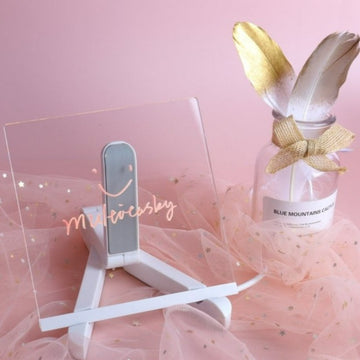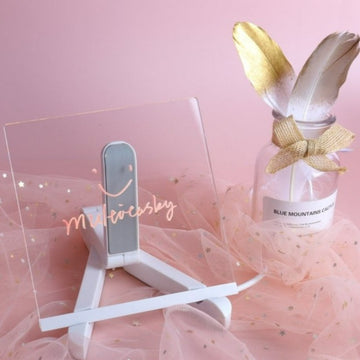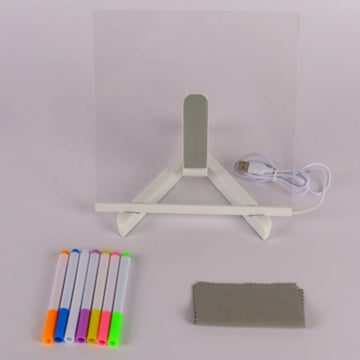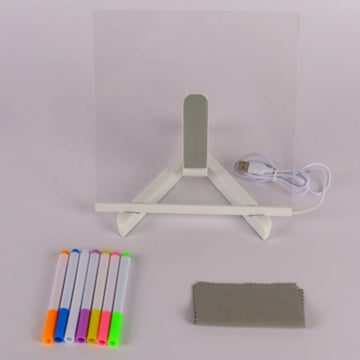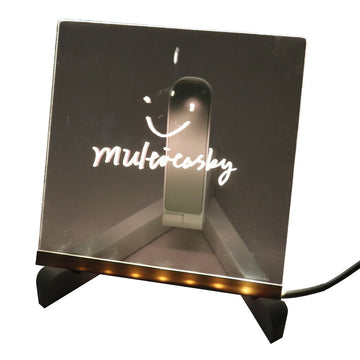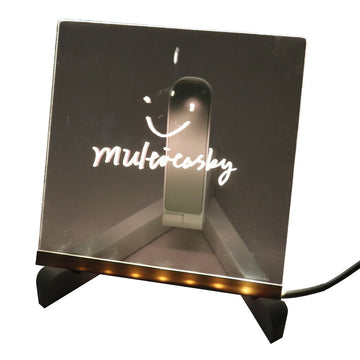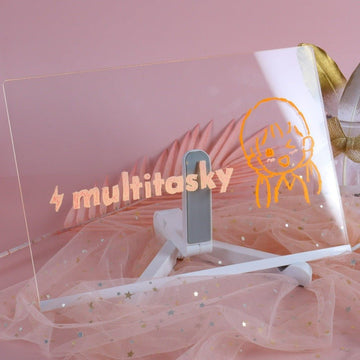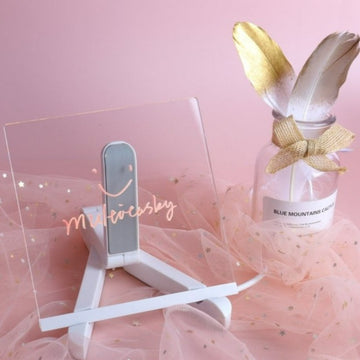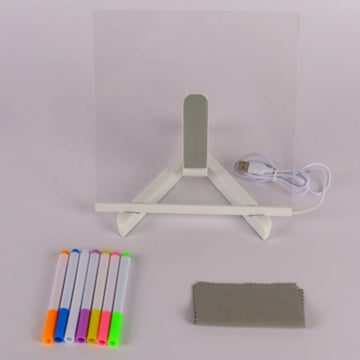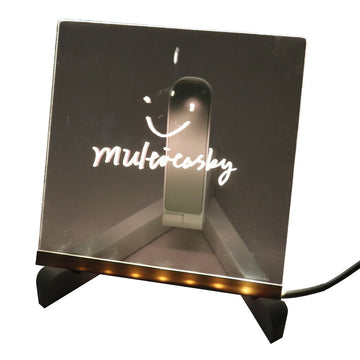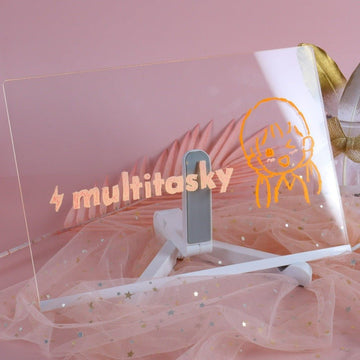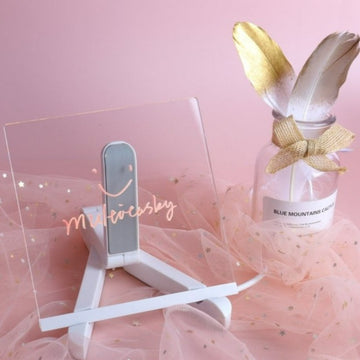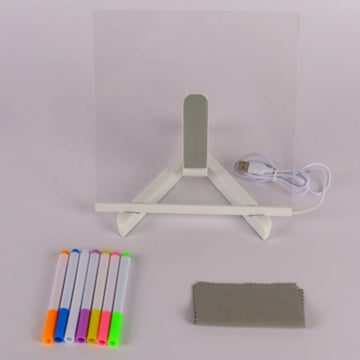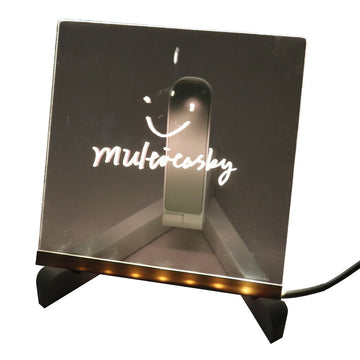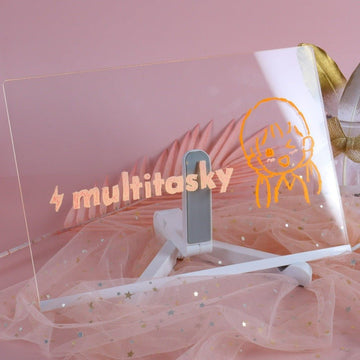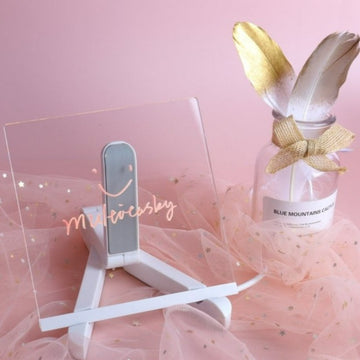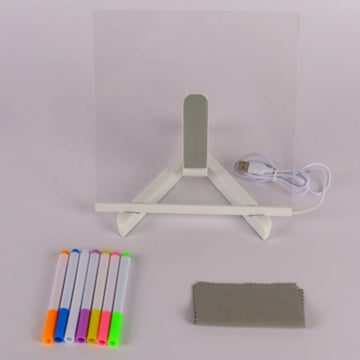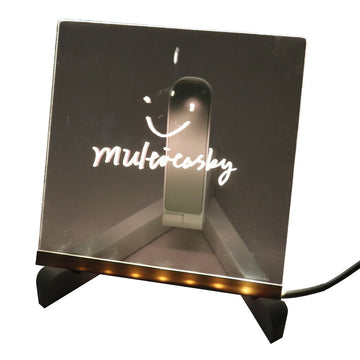 Glowing Acrylic Message Board Set (with 7 Colored Markers)
This acrylic message board is lit!
Looking for a fun and creative way to write down your notes? Check out this glowing message board set! This board is perfect for jotting down messages and to-dos. It comes with a USB power cord and seven colored markers. The acrylic board has immersive warm light that glows beautifully when plugged in. Get yours today and light up your notes and messages!
~ Small
Product Size: 7.76in x 6.38in x 1.54in (197mm x 162mm x 39mm)
Product Weight: 0.64lb (0.29kg)

Packaging Size: 7.76in x 6.38in x 1.54in (197mm x 162mm x 39mm)
Packaging Weight: 0.64(0.29kg)

FOR WHOLESALE
Number of Items per Case Pack: 52
Case Size: 16.14in x 14.37in x 21.77in (410mm x 365mm x 553mm)
Case Weight: 33.74lb
~ Medium

Product Size: 8.43in x 8.43in x 1.54in (214mm x 214mm x 39mm)
Product Weight: 0.66lb (0.30kg)
Packaging Size: 8.43in x 8.43in x 1.54in (214mm x 214mm x 39mm)
Packaging Weight: 0.88lb (0.40kg)

FOR WHOLESALE
Number of Items per Case Pack: 40
Case Size: 18.31in x 17.52in x 16.81in (465mm x 445mm x 427mm)
Case Weight: 35.28lb
~ Large
Product Size: 12.32in x 10.71in x 1.61in (313mm x 272mm x 41mm)
Product Weight: 1.25lb (0.57kg)
Packaging Size: 12.32in x 10.71in x 1.61in (313mm x 272mm x 41mm)
Packaging Weight: 1.37lb (0.62kg)

FOR WHOLESALE
Number of Items per Case Pack: 24
Case Size: 26.26in x 17.56in x 10.24in (667mm x 446mm x 260mm)
Case Weight: 32.85lb
You May Also Like: