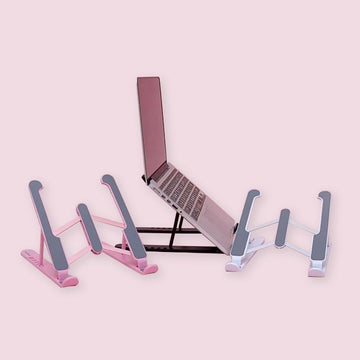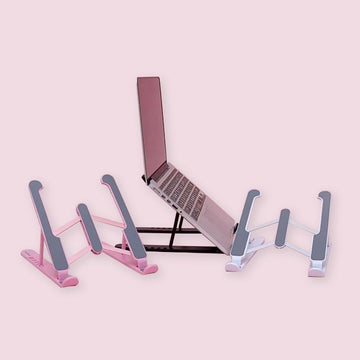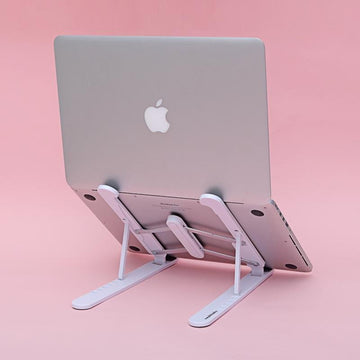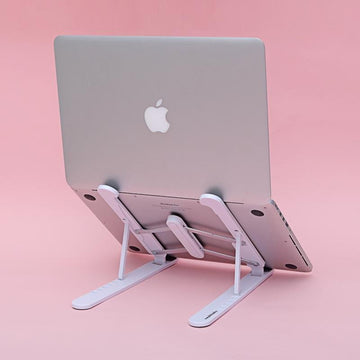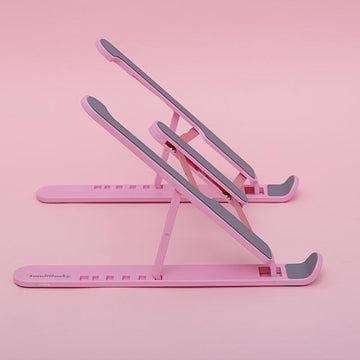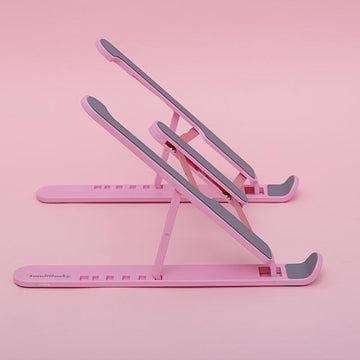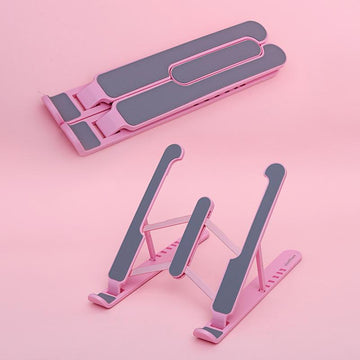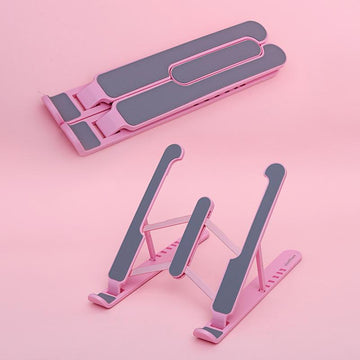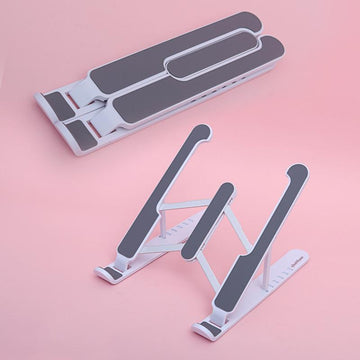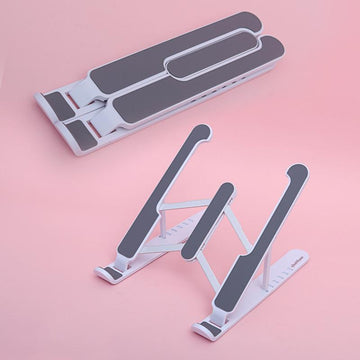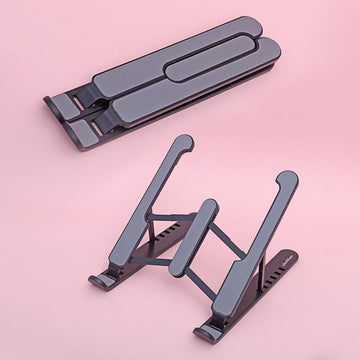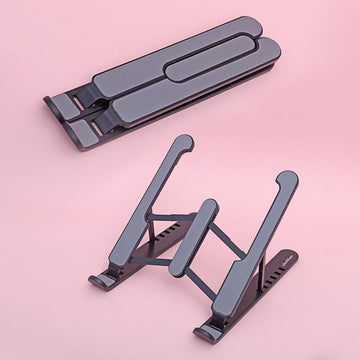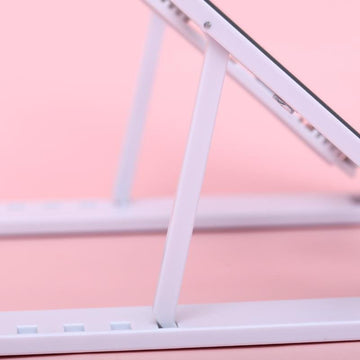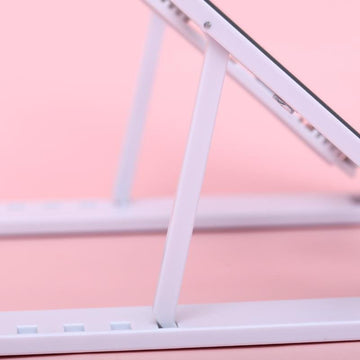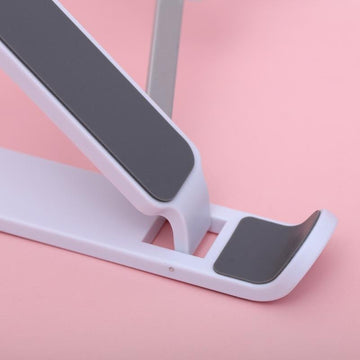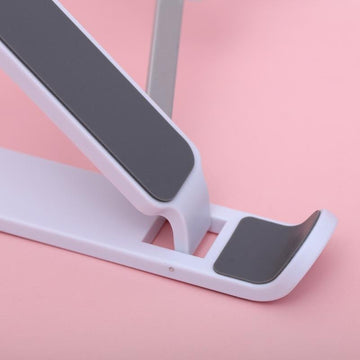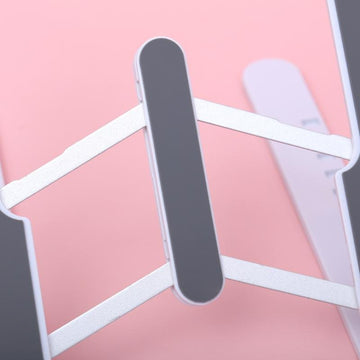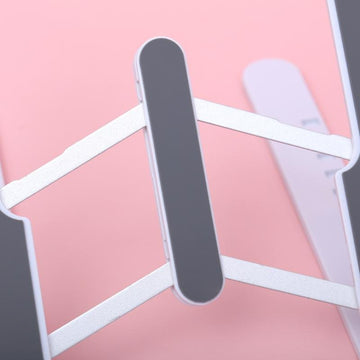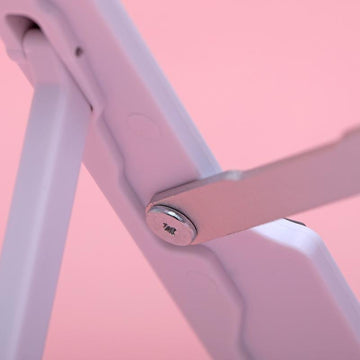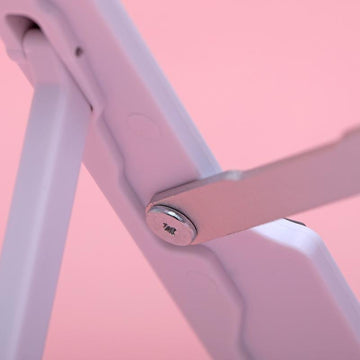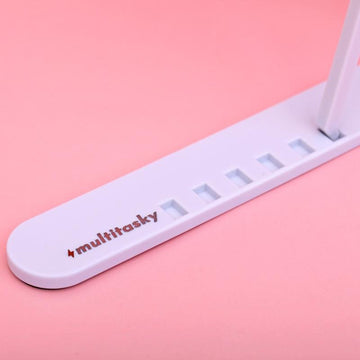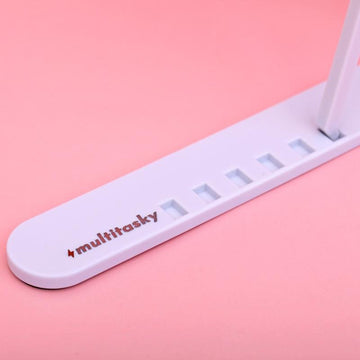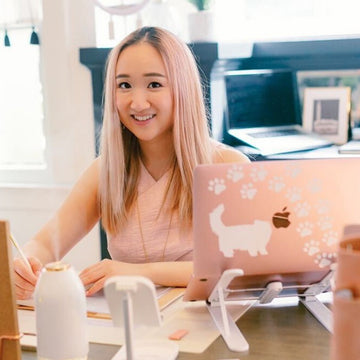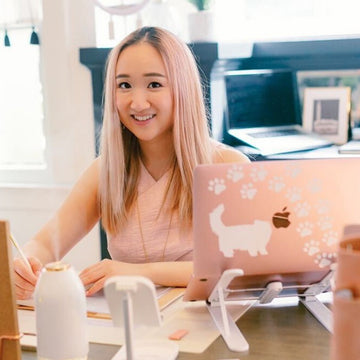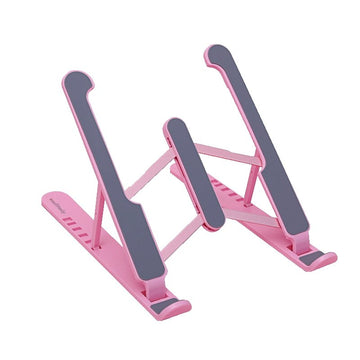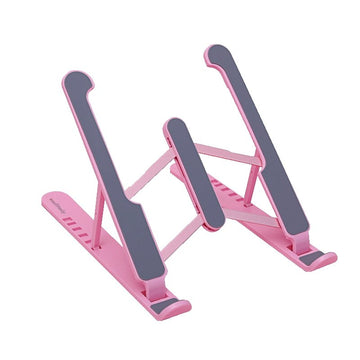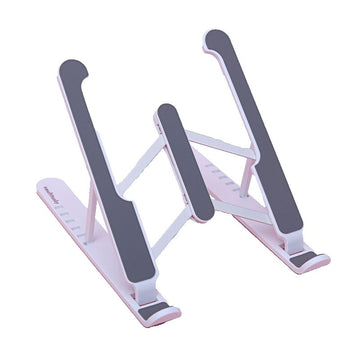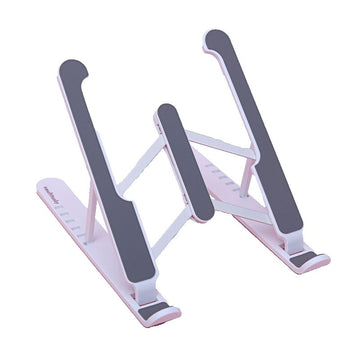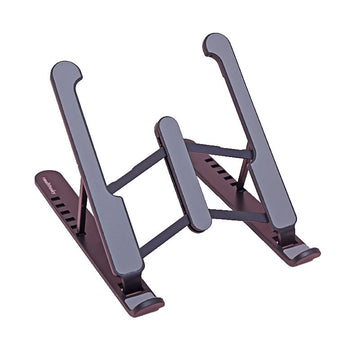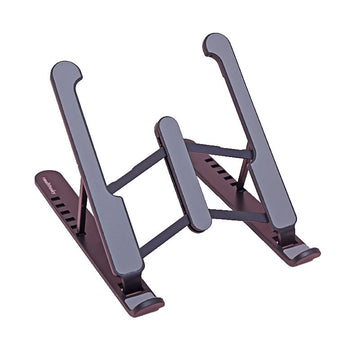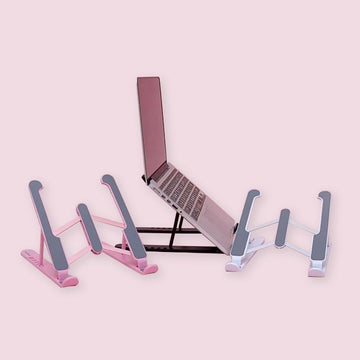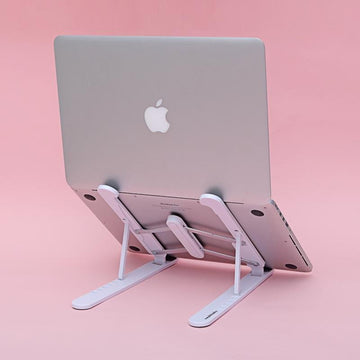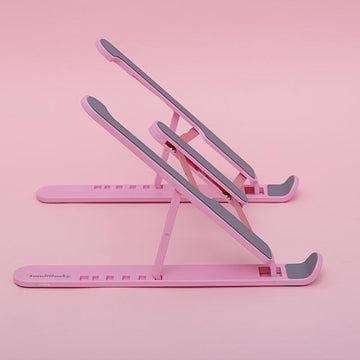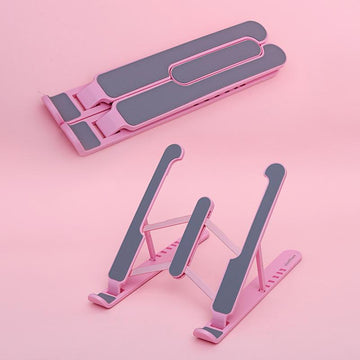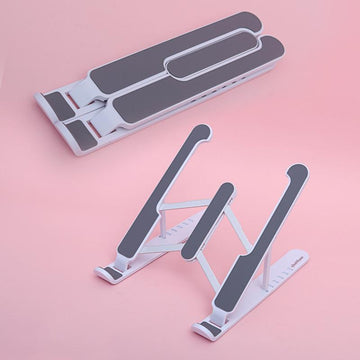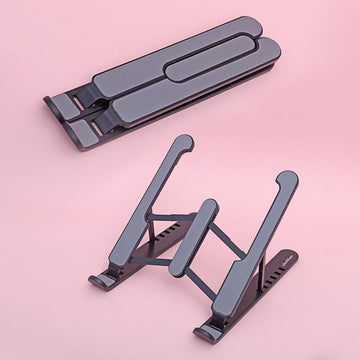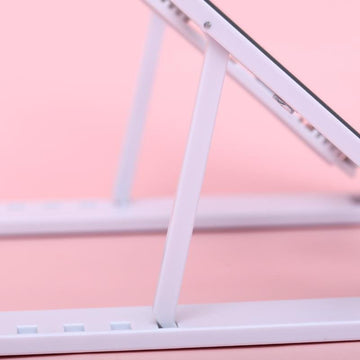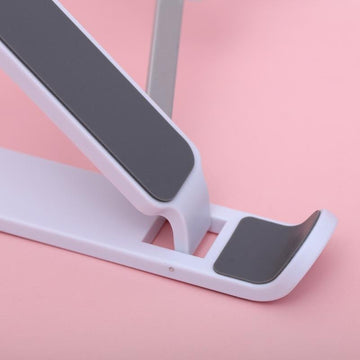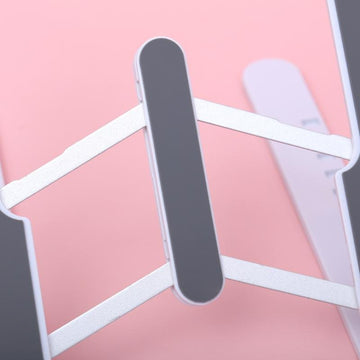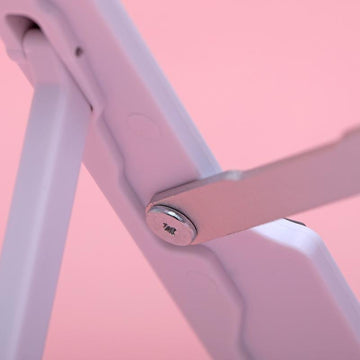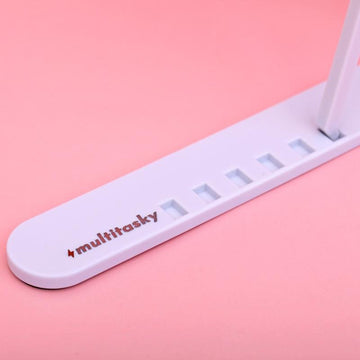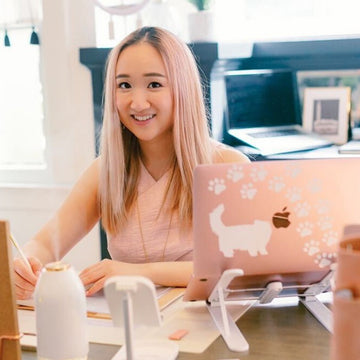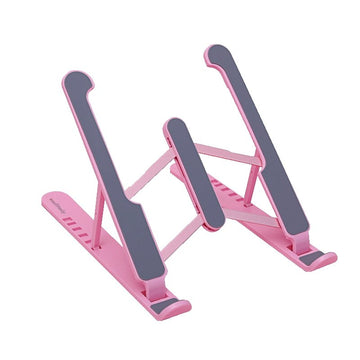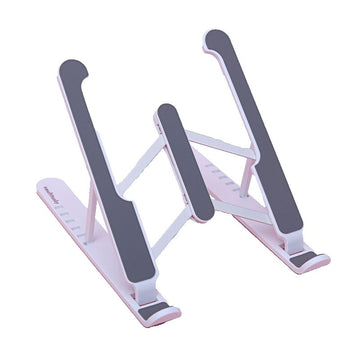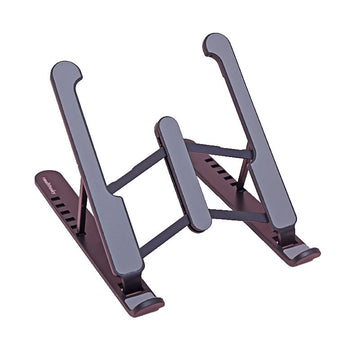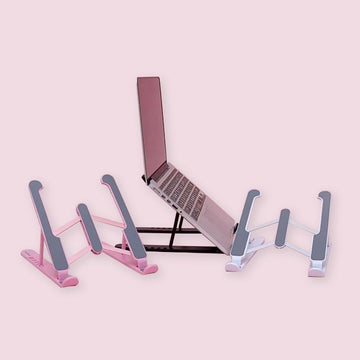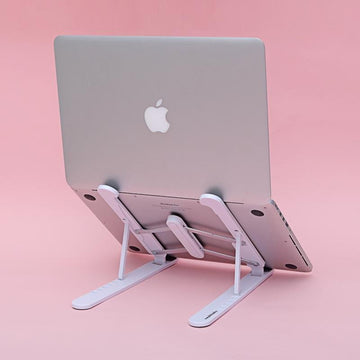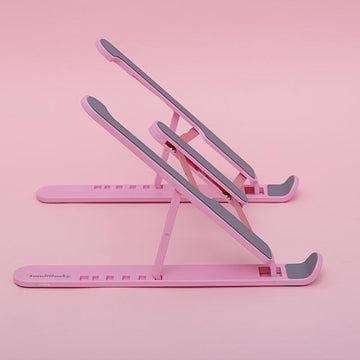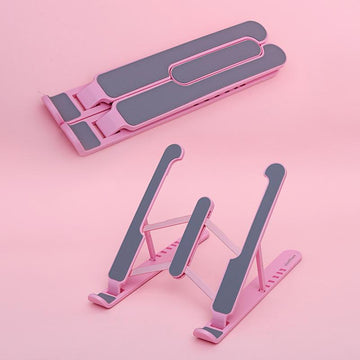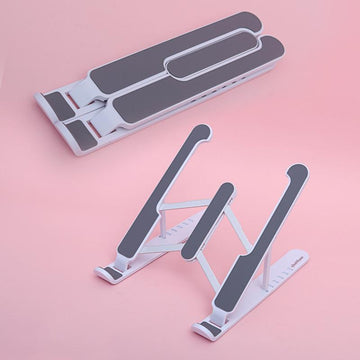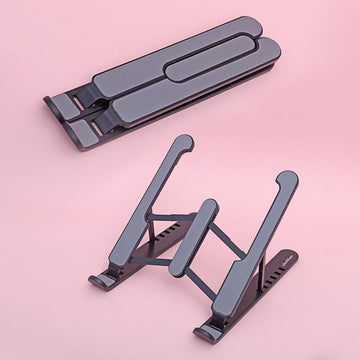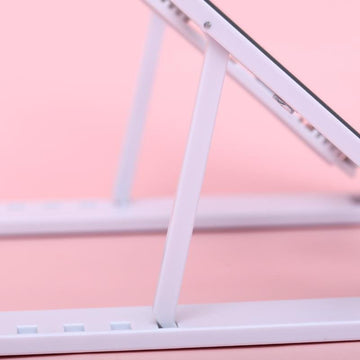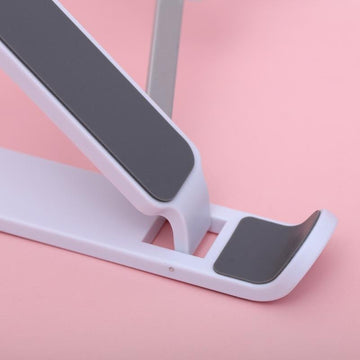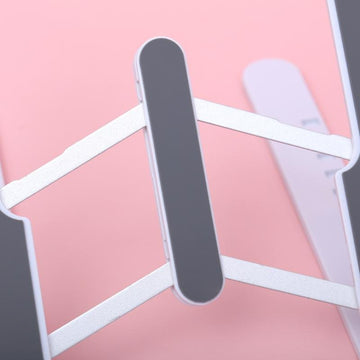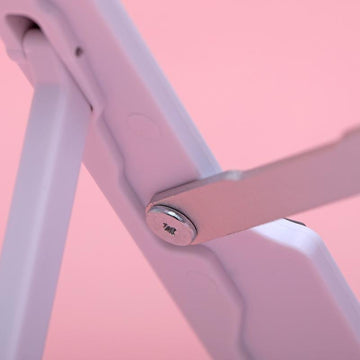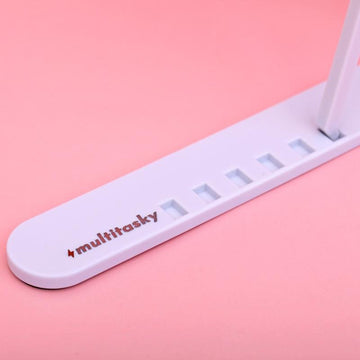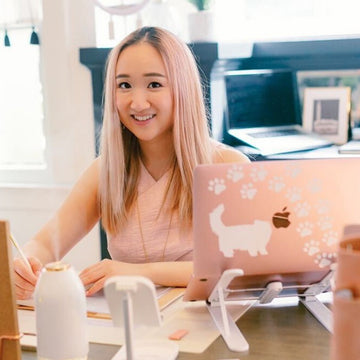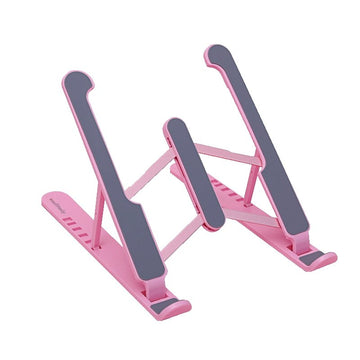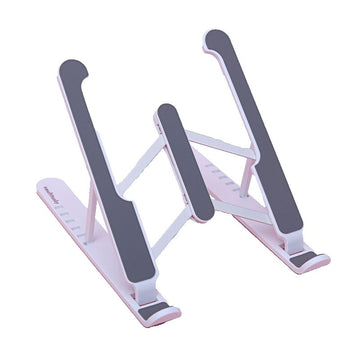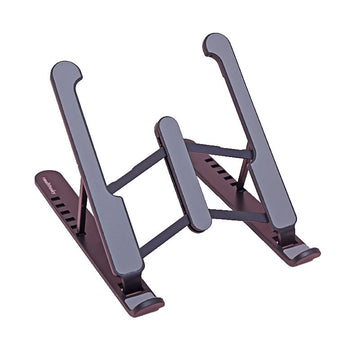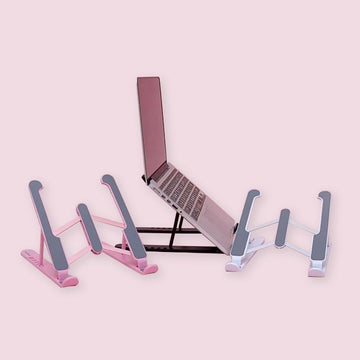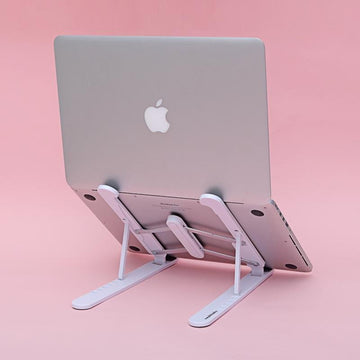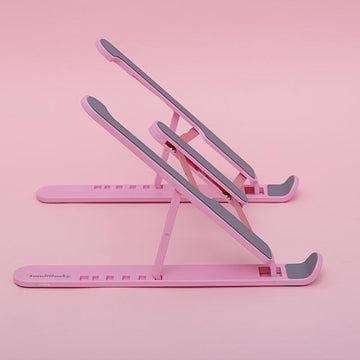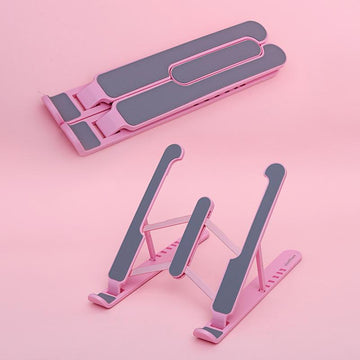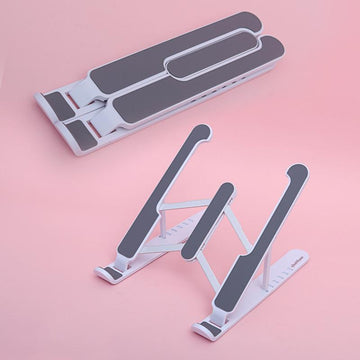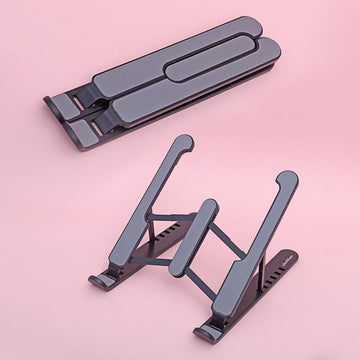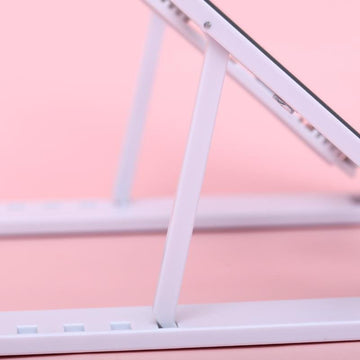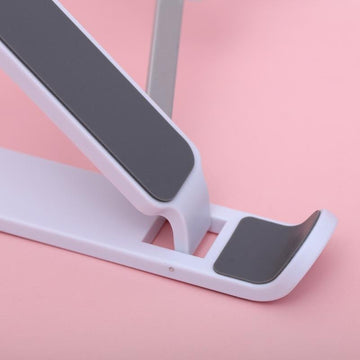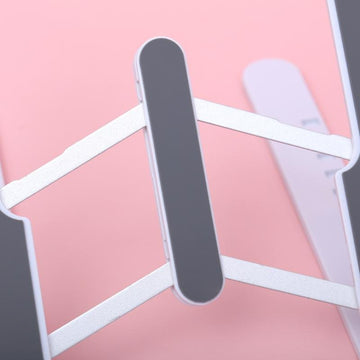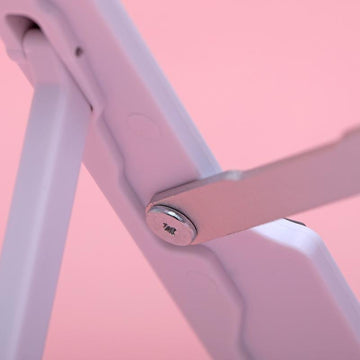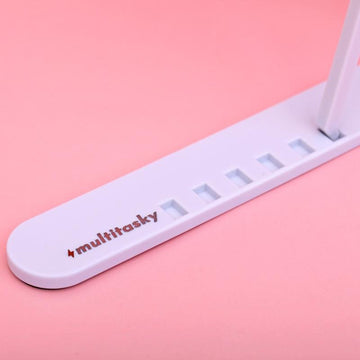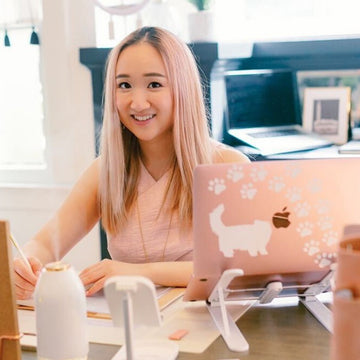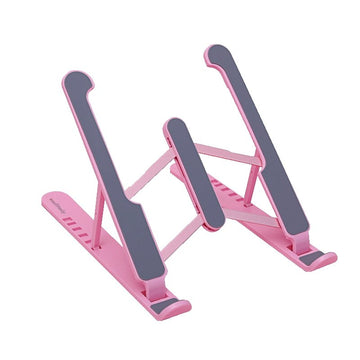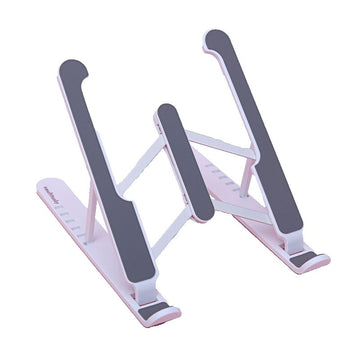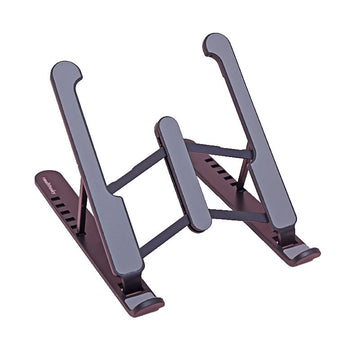 Portable & Foldable Laptop Stand
Lift your laptop, love your body
Chances are you've experienced the not-so-pleasant effects of long hours on a computer. Some to mention are eye strain, neck pain and back stiffness. This portable and foldable laptop stand improves your experience with your laptop. It puts it at eye level, increases the ergonomic design of your workspace and prevents it from overheating. Now you can enjoy your flow state without the annoying side effects.
【Foldable】Done with your work sesh? Just fold and store
【Adjustable】Find that ideal angle every single time
【Discreet】This minimal design means your laptop takes center stage
You Need This Portable & Foldable Laptop Stand When…
- Your laptop gets that weird glare
- You're viewing your favorite Youtuber
- You're in deep work and your laptop needs to be in that perfect spot
Material: ABS + Aluminum Alloy
Product Size: 10in x 1.73in x 0.55in (254mm x 44mm x 14mm)
Product Weight: 0.55lb (0.25kg)
Packaging Size: 11.42in x 3.27in x 1.18in (290mm x 83mm x 30mm)
Packaging Weight: 0.62lb (0.28kg)
FOR WHOLESALE
Number of Items per Case Pack: 50
Case Size: 17.72in x 13.78in x 12.20in (450mm x 350mm x 310mm)
Case Weight: 30.87lb (14kg)
You May Also Like:
Add this to your cart:
You're $50.00 away from free shipping!