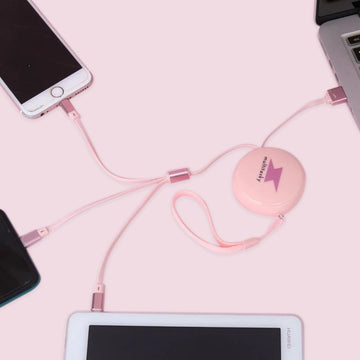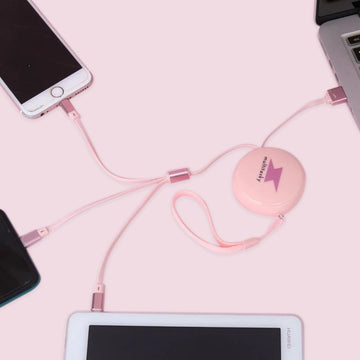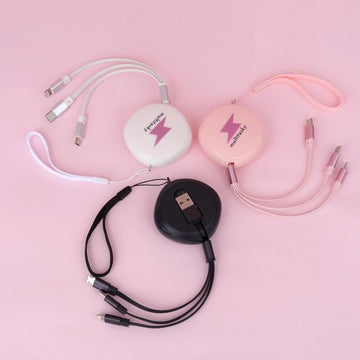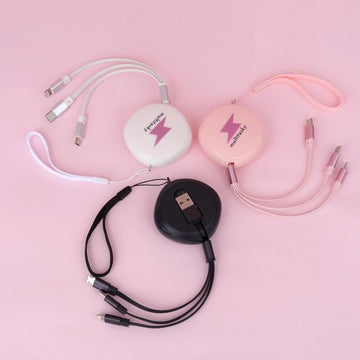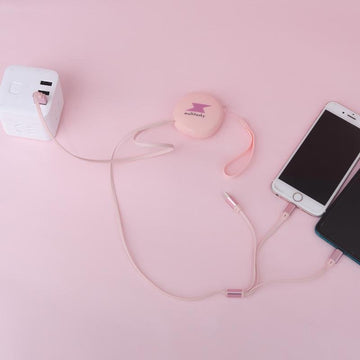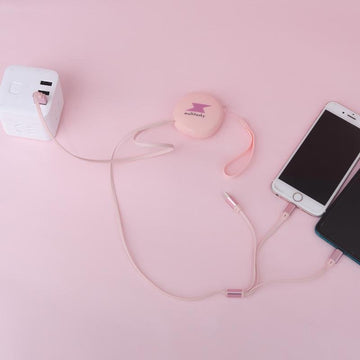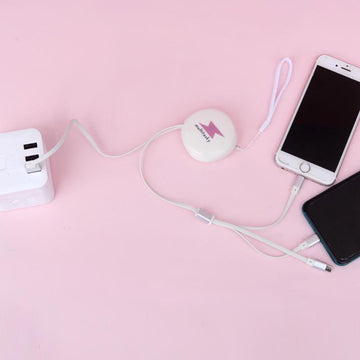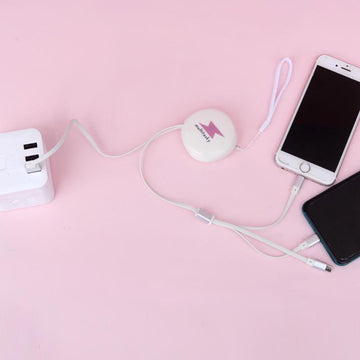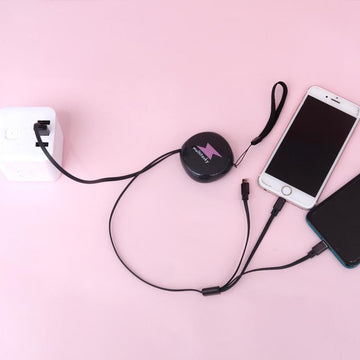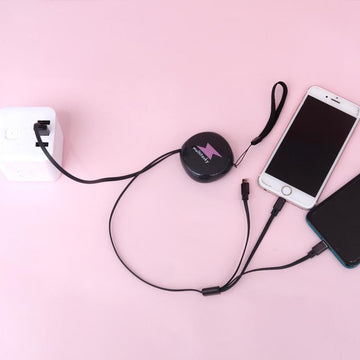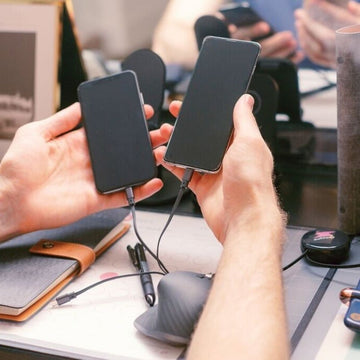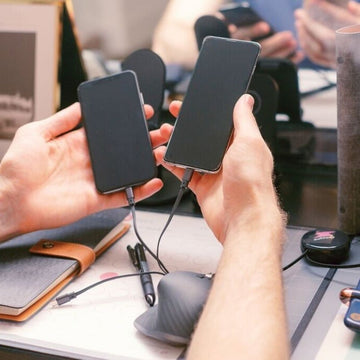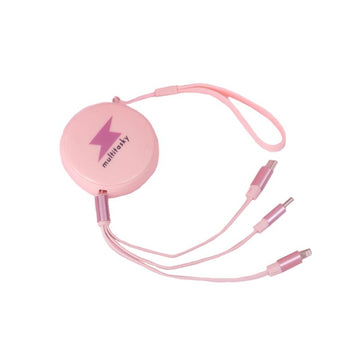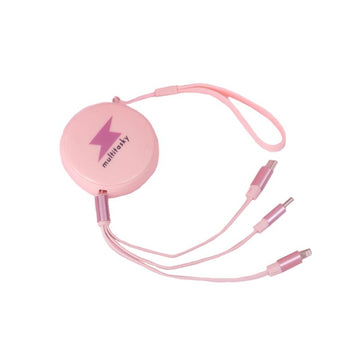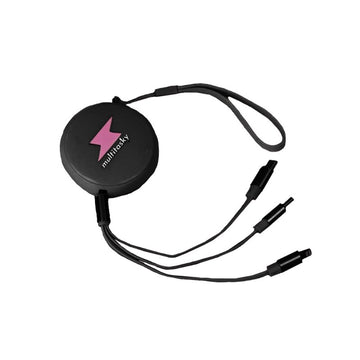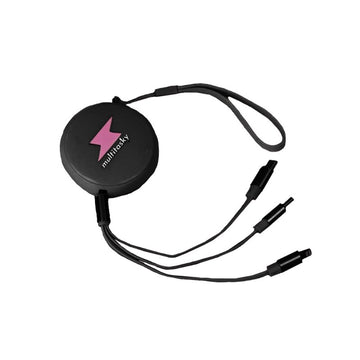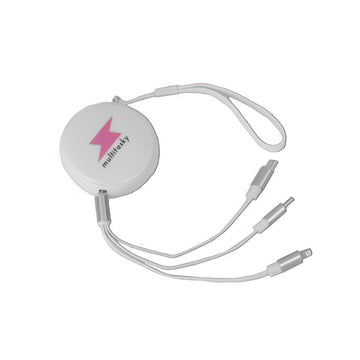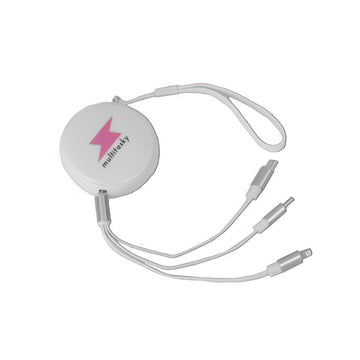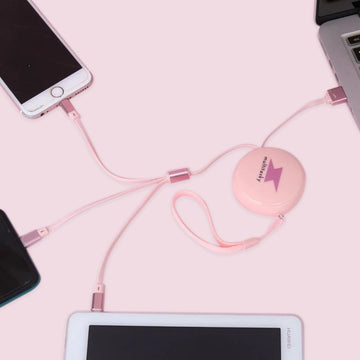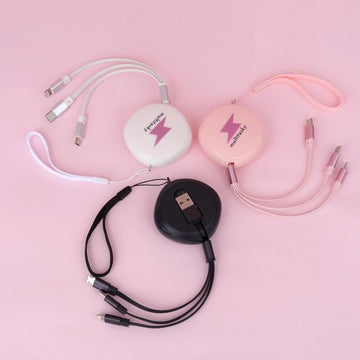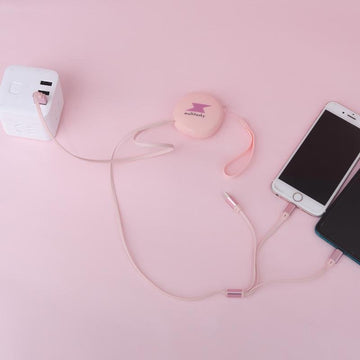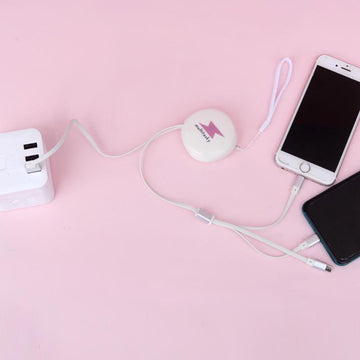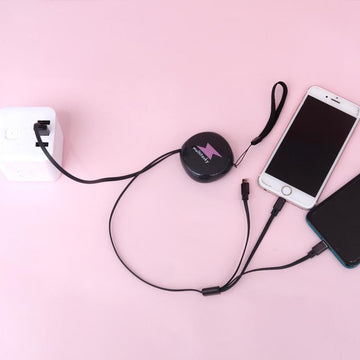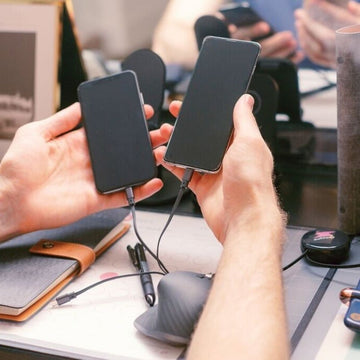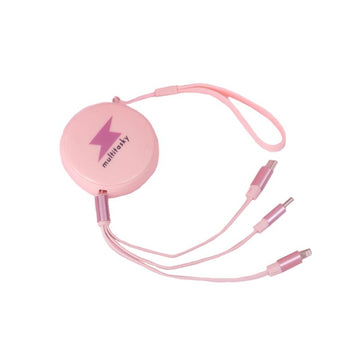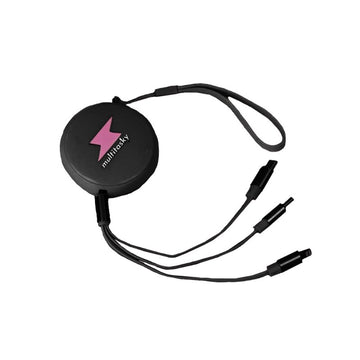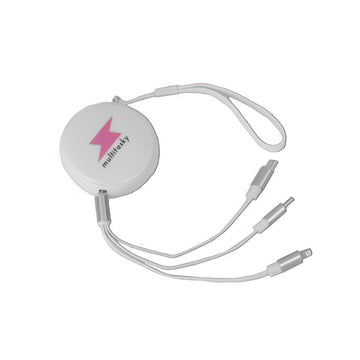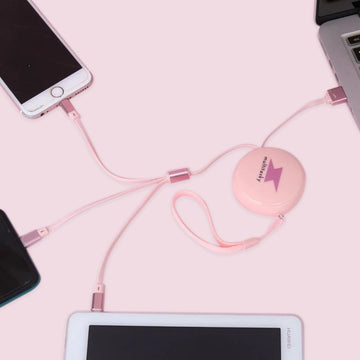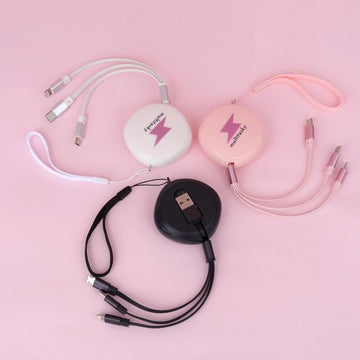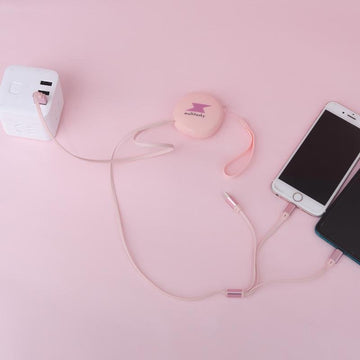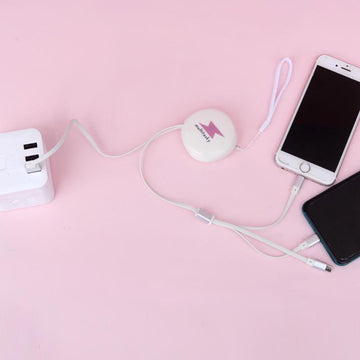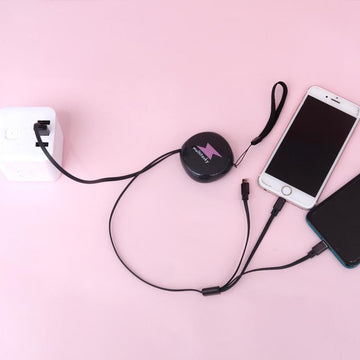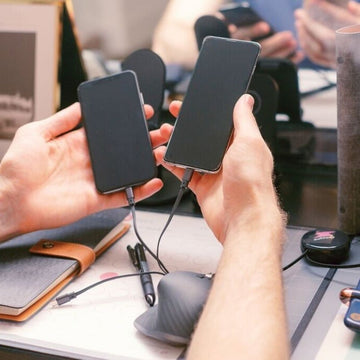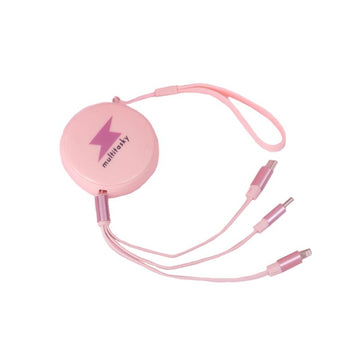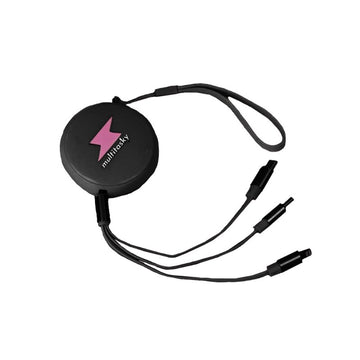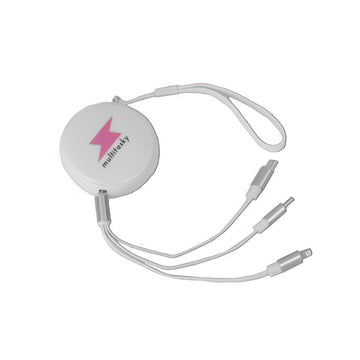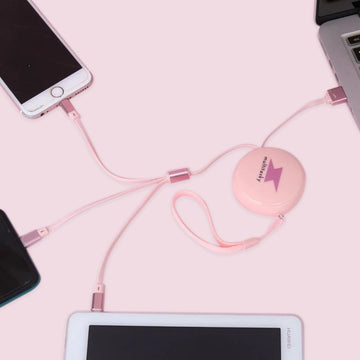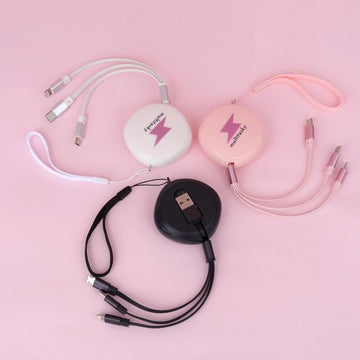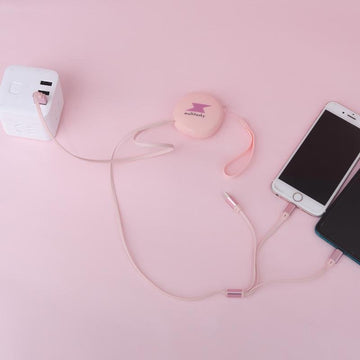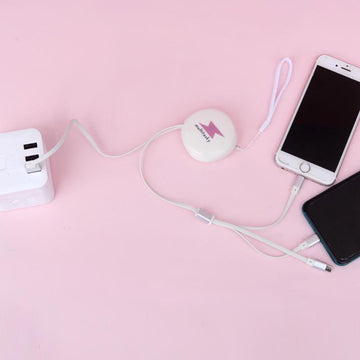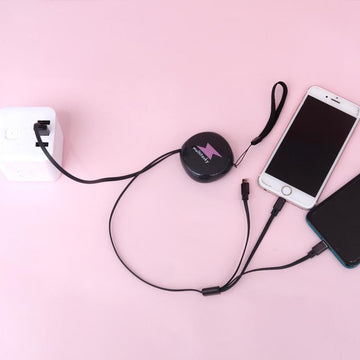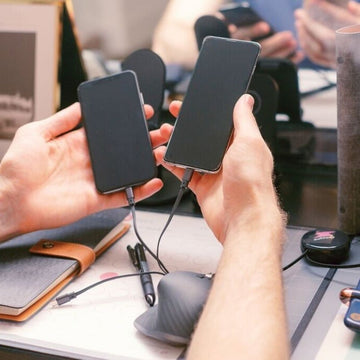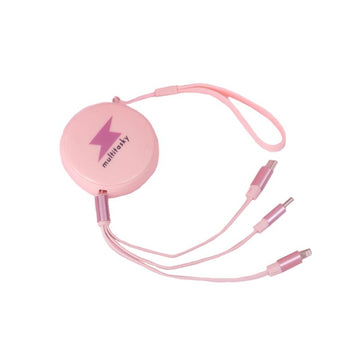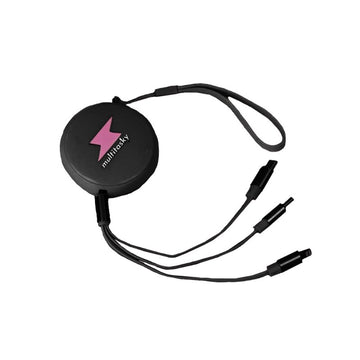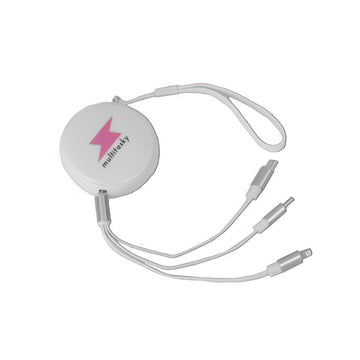 Retractable 3-Port USB Keychain Charger
Charge all your devices in one keychain
It's not always just your phone that needs a little extra juice. Sometimes you need to charge your e-reader, Bluetooth speaker, fitness watch, or earbuds. And when you're on the go, you rarely have all of the charging cords at the same time. Now, you'll never miss a beat due to a dead battery.
* We love pairing this with our power banks - you can use this 3-port USB Keychain Charger to both charge your phone and your power bank using the different heads! No more messy cords everywhere!
*This is not a power bank
【3 Cables in 1 Device】So all your devices get a charge (not just your iPhone)
【Retractable】The cords disappear and this little gadget fits anywhere
【Lightweight】Won't weigh you down, rather, it'll just help you out
You Need This Retractable 3-Port USB Keychain Charger When…
- All your devices use a different cord.
- You're so tired of never being able to charge everything at once.
- A large client is an Android user and you want to save the day (and close the sale).
Product Material: Aluminum Alloy + PC
Cord Length: 3.3ft (1m)
USB Types: Apple, Android, Type-C
Voltage / Current: 5V / 2.1A-3A
Product Size: 7.87in x 2.28in x 0.91in (200mm x 58mm x 23mm)
Product Weight: 0.15lb (0.07kg)
Packaging Size: 7.87in x 2.28in x 0.91in (200mm x 58mm x 23mm)
Packaging Weight: 0.15lb (0.07kg)
FOR WHOLESALE
Number of Items per Case Pack: 250
Case Size: 20.08in x 13.78in x 11.02in (510mm x 350mm x 280mm)
Case Weight: 55.13lb (25kg)
You May Also Like:
Add this to your cart:
You're $50.00 away from free shipping!