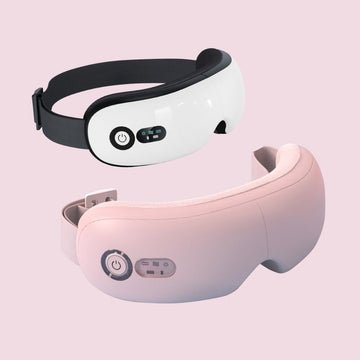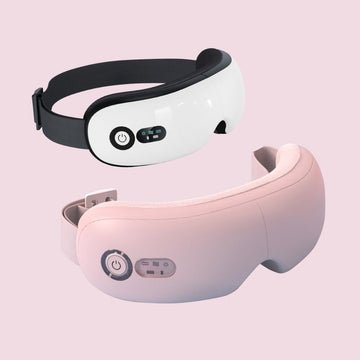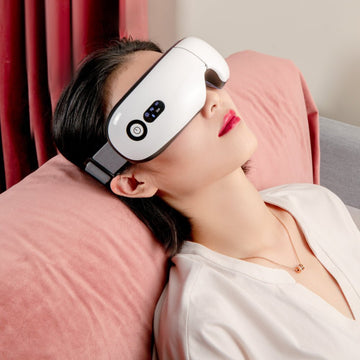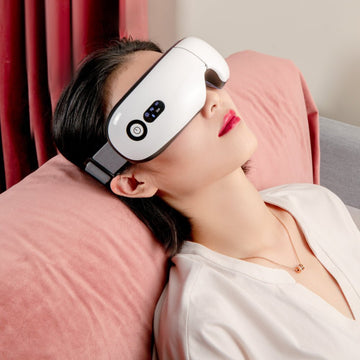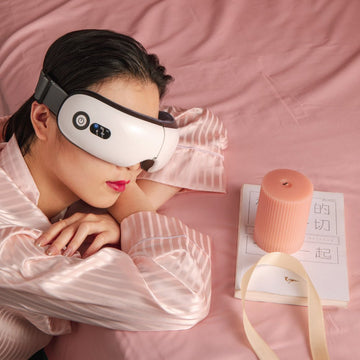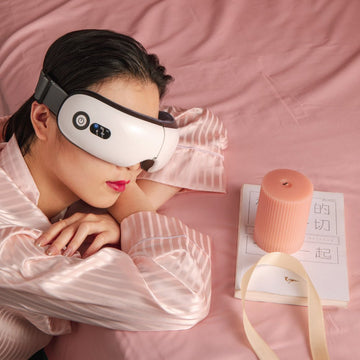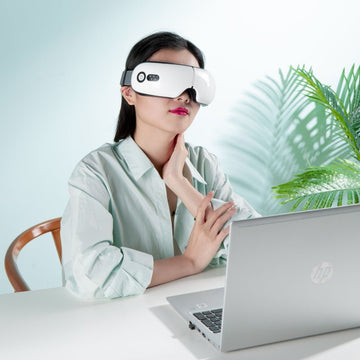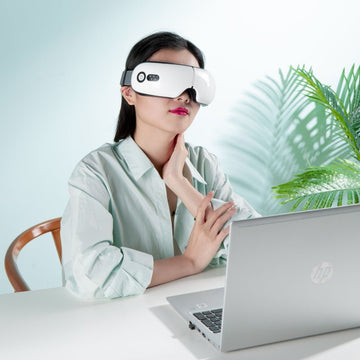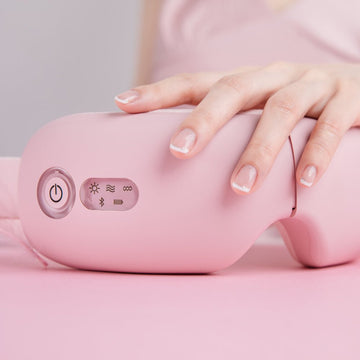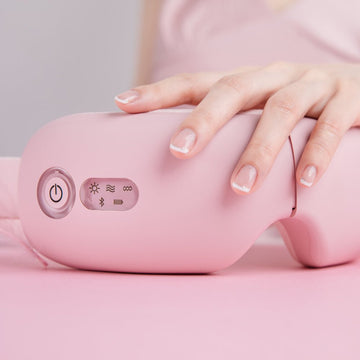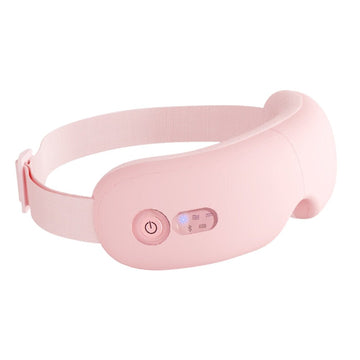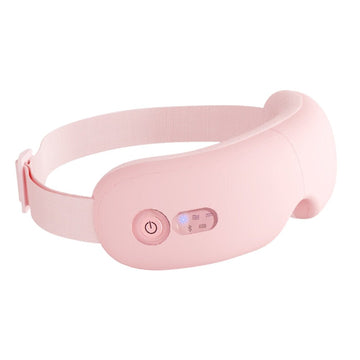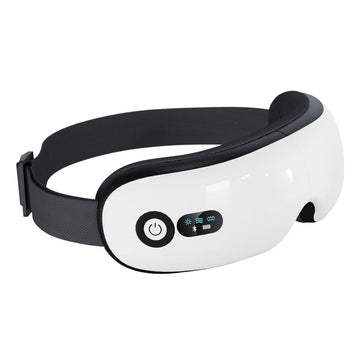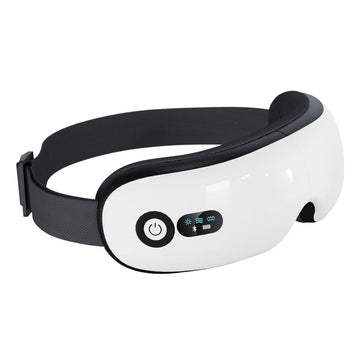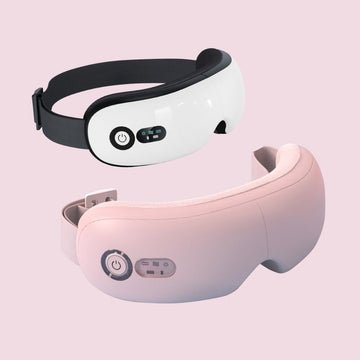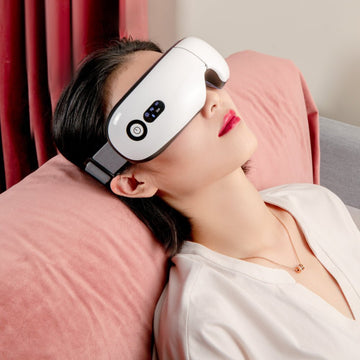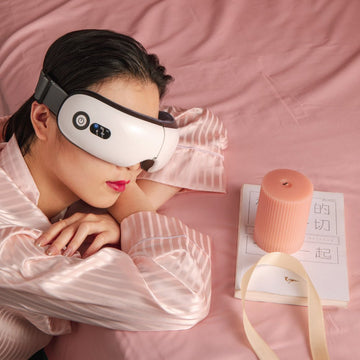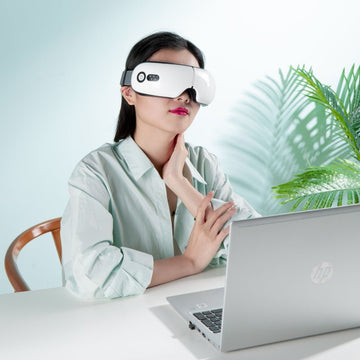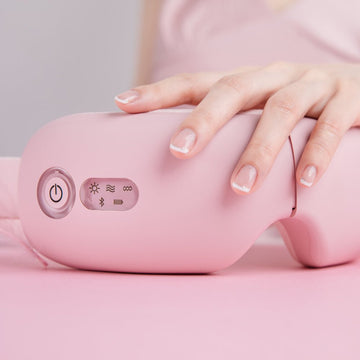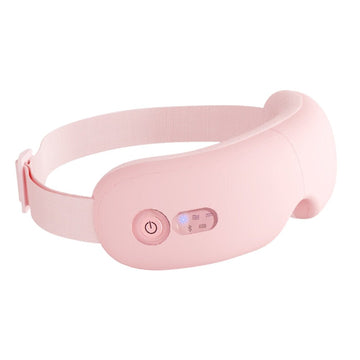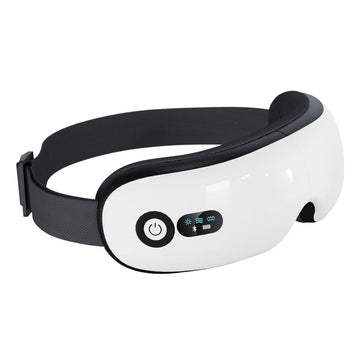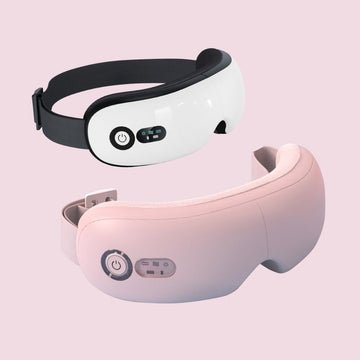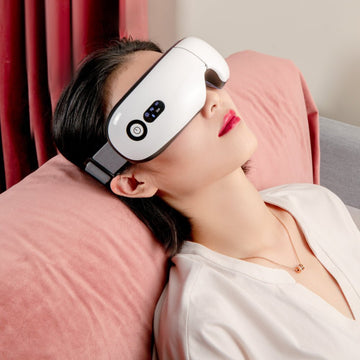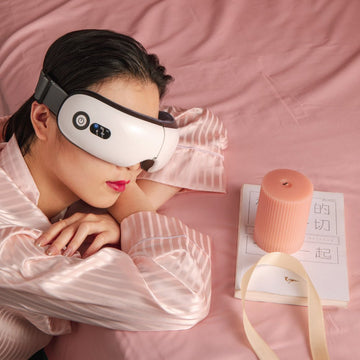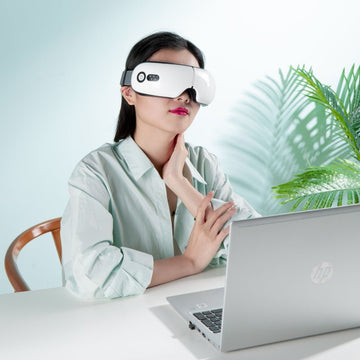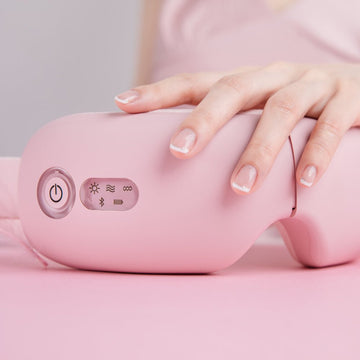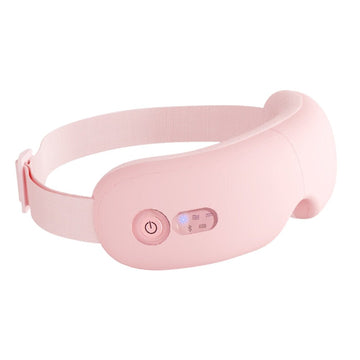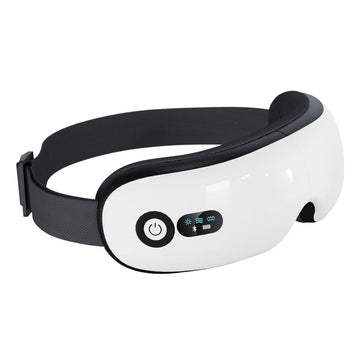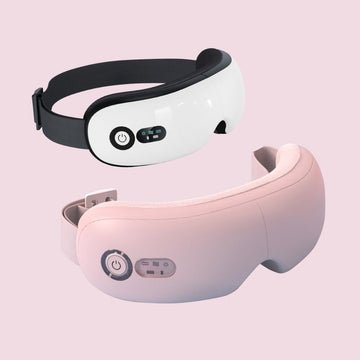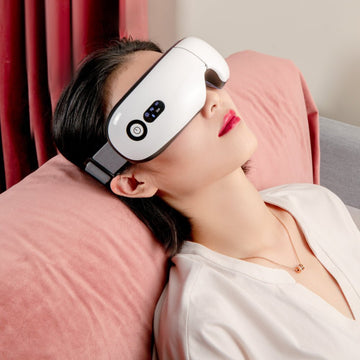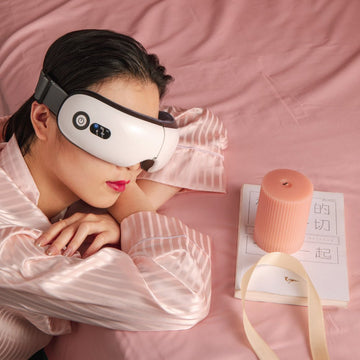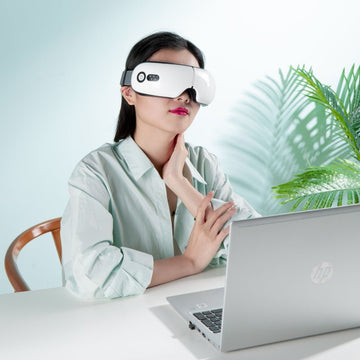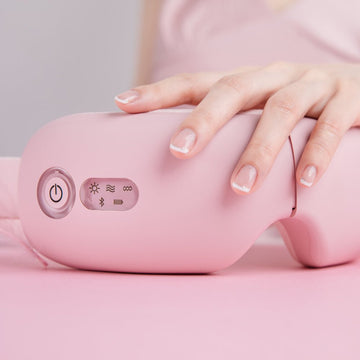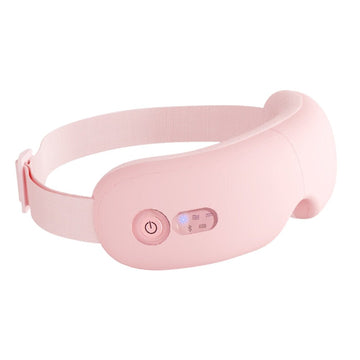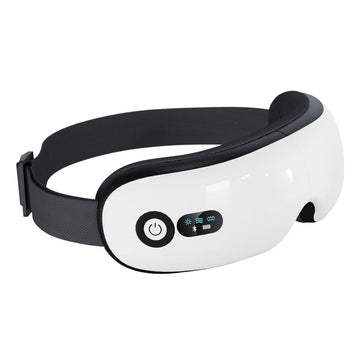 Therapeutic Heated Eye Massager - For Headache Relief
Imagine a gentle caress of warmth enveloping your eyes, melting away the stress and fatigue of the day!
With its innovative technology, this Therapeutic Heated Eye Massager brings the spa experience right to your fingertips. Whether you've had a long day at work, a marathon of screen time, or simply need a moment of pampering, this device has got your back. Its compact and portable design allows you to bring the magic wherever you go. Slip it into your bag, take it to the office, or pack it for your travels – your eyes deserve a treat anytime, anywhere! There are so many eye massager benefits. Say goodbye to the hustle and bustle of everyday life as you drift into a state of tranquility and pure bliss.

Note:
The Cream White surface is shiny.
The Blush Pink surface is matte, with rubber paint.

Material: PC + ABS + Suede Fabric
USB Cord Length: 19.69in (50cm)
Powered By: Battery (Wireless)
Rechargeable Battery Capacity: 850 mAh
Voltage: 3.7V
Charging Time: Around 3 hrs
Continous Use Time: Around 60 min
Rated Adaptation Time: Around 15 min
Temperature in Warm Mode: 38°C - 40°C
Working Temperature: 0°C - 40°C

Product Size: 8.27in x 3.07in x 1.57in (210mm x 78mm x 40mm)
Product Weight: 0.44lb (0.20kg)

Packaging Size: 7.48in x 5.71in x 3.86in (190mm x 145mm x 98mm)
Packaging Weight: 0.66lb (0.30kg)

FOR WHOLESALE
Number of Items per Case Pack: 20
Case Size: 18.50in x 15.75in x 12.40in (470mm x 400mm x 315mm)
Case Weight: 24.92lb (11.30kg)
You May Also Like: