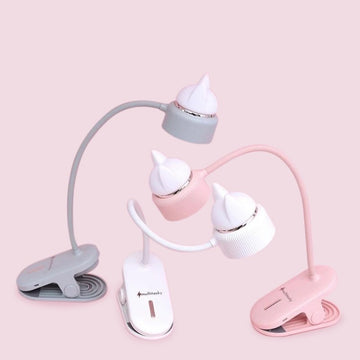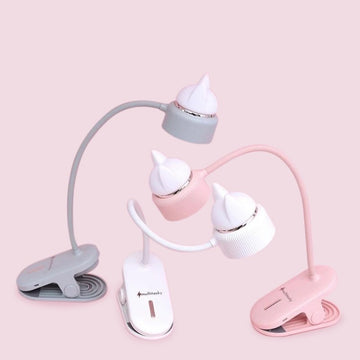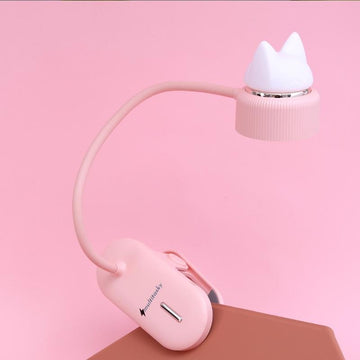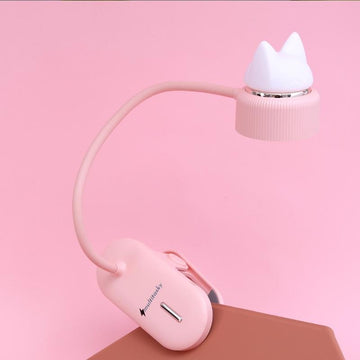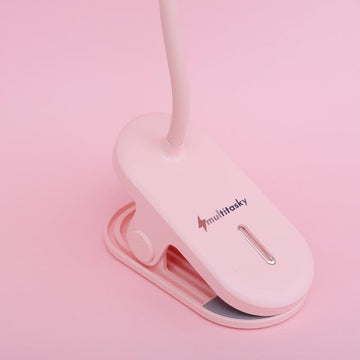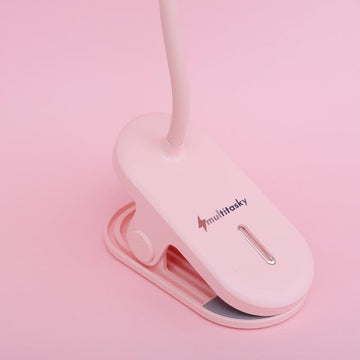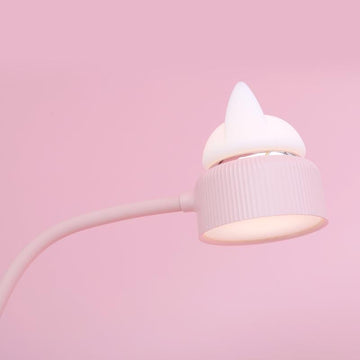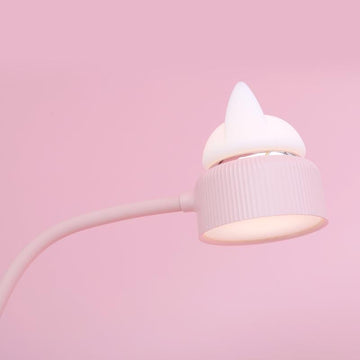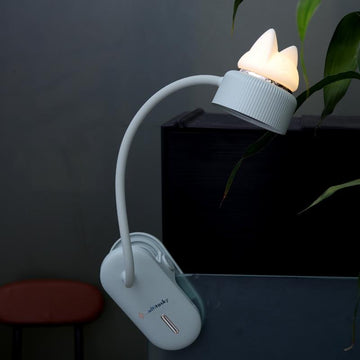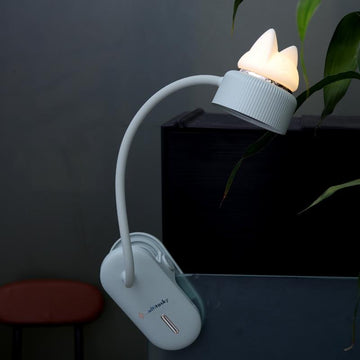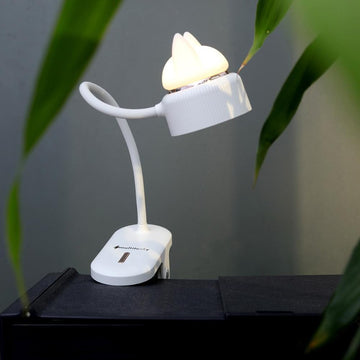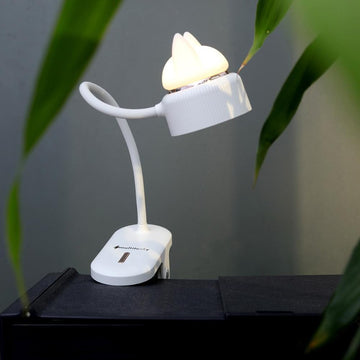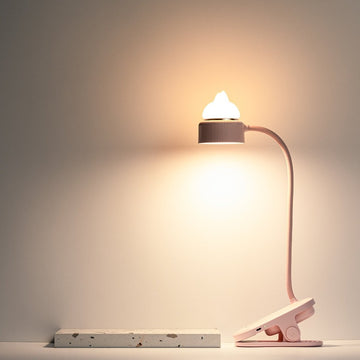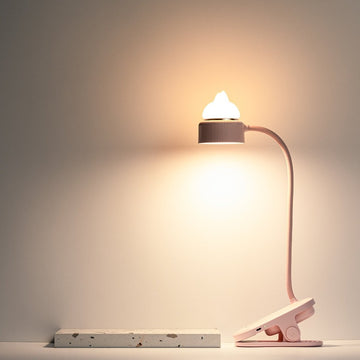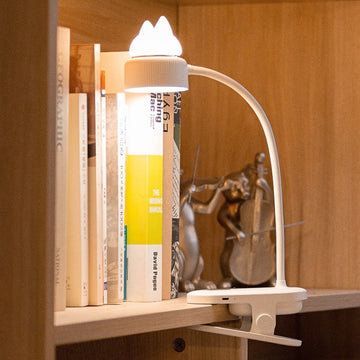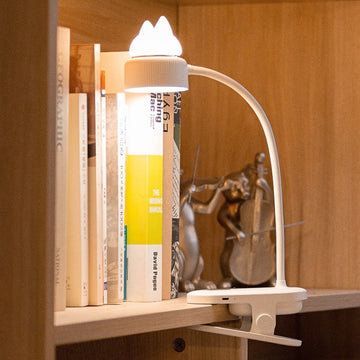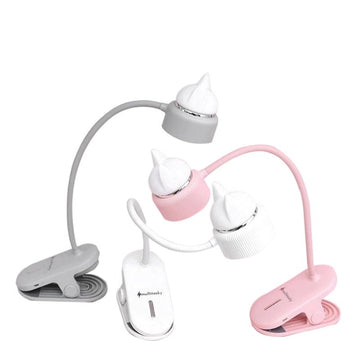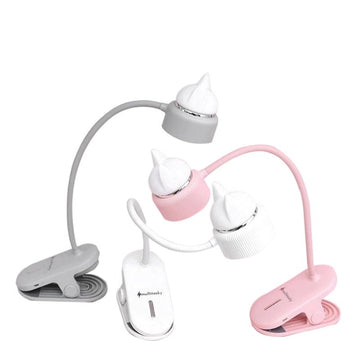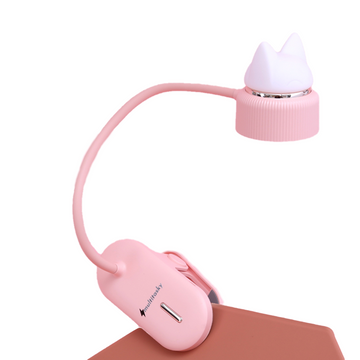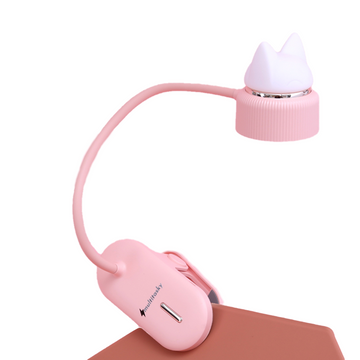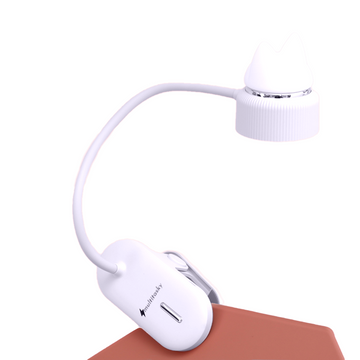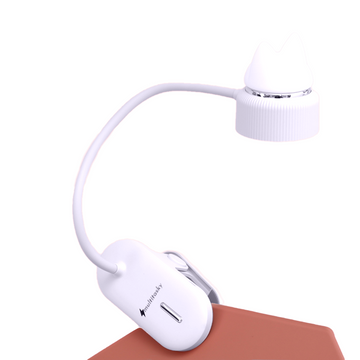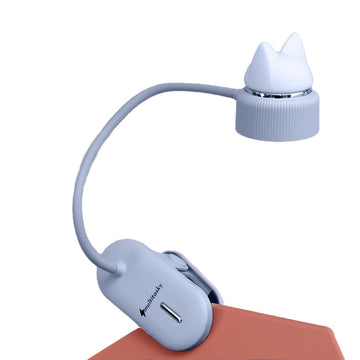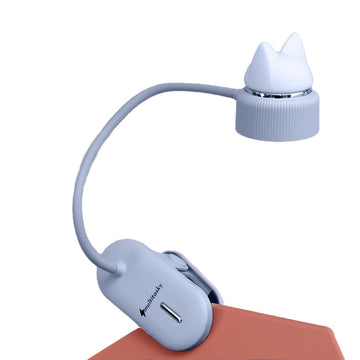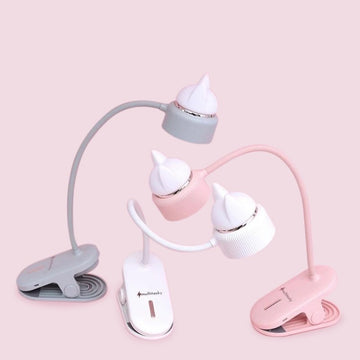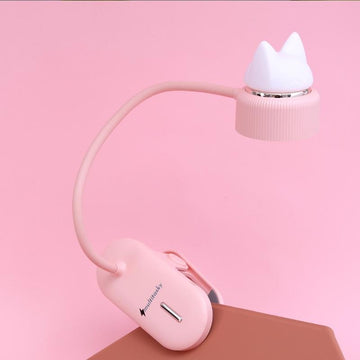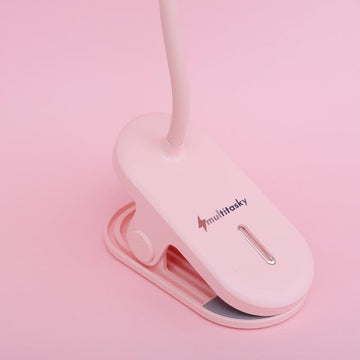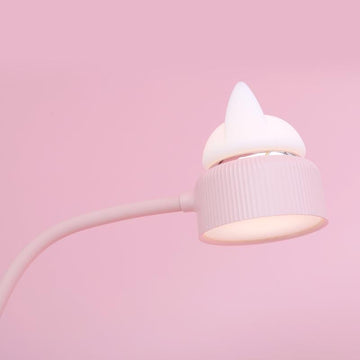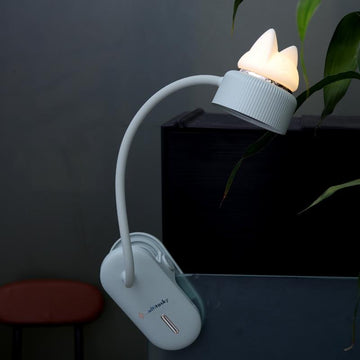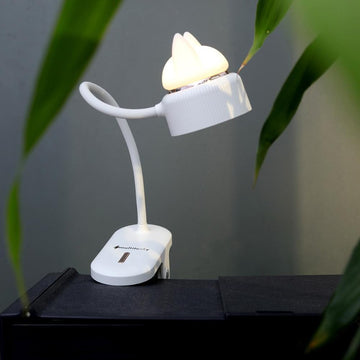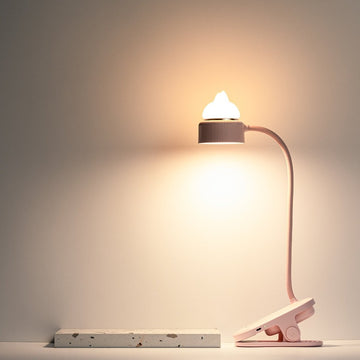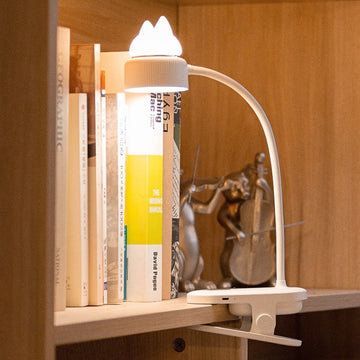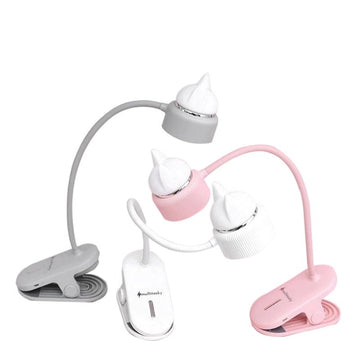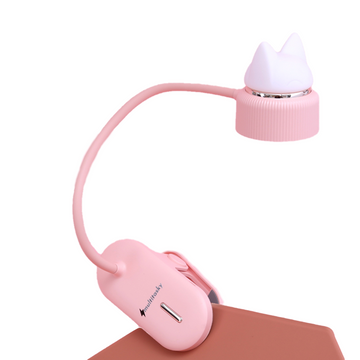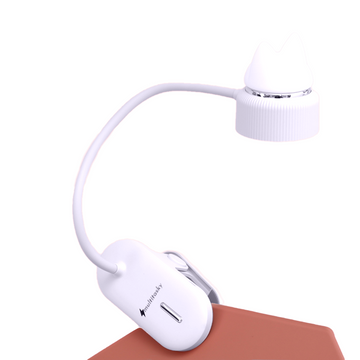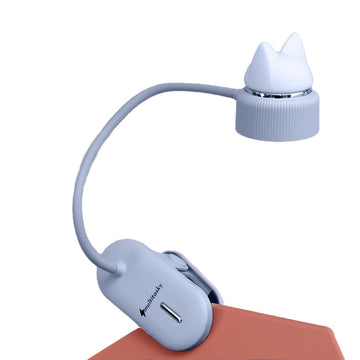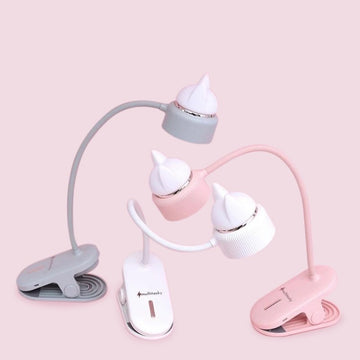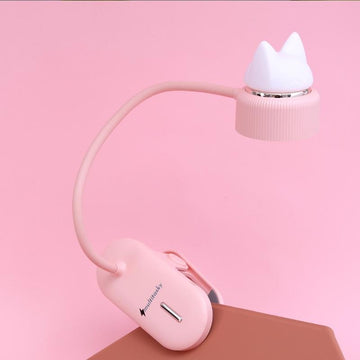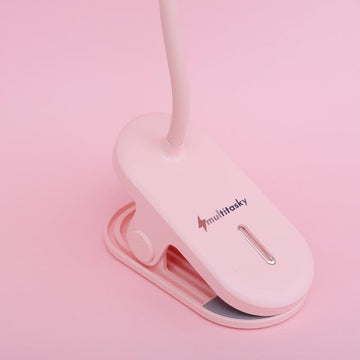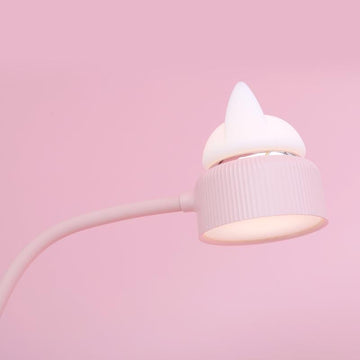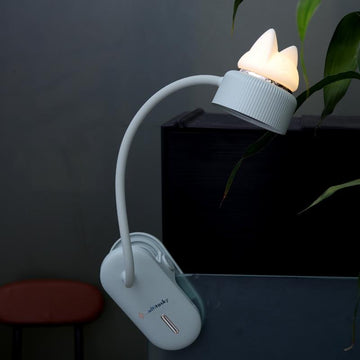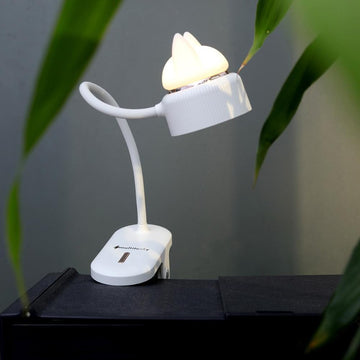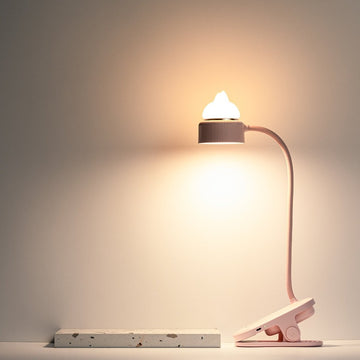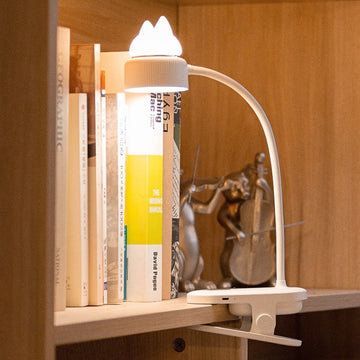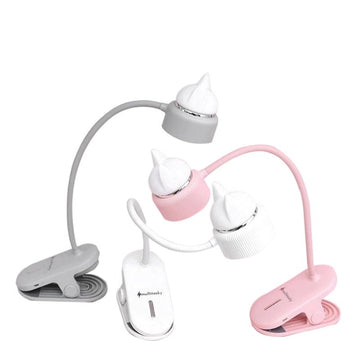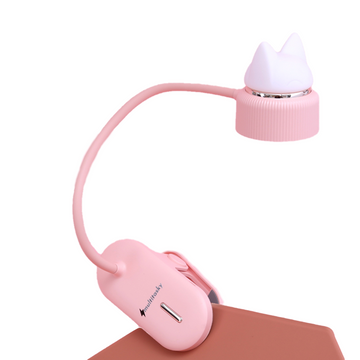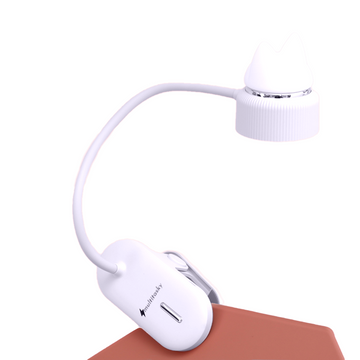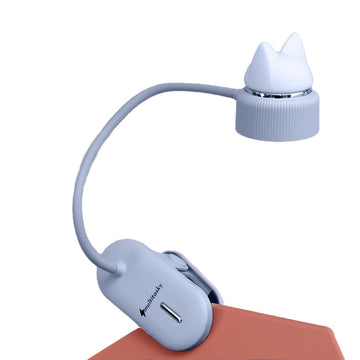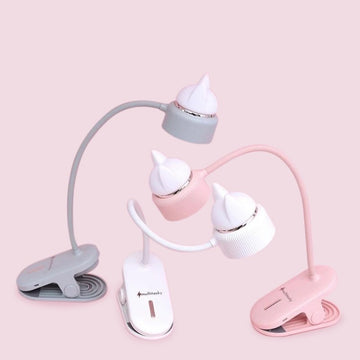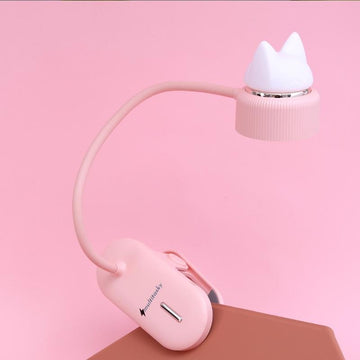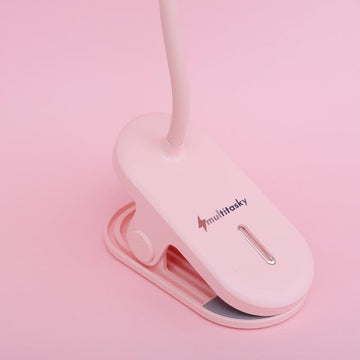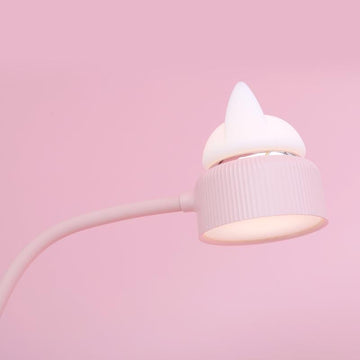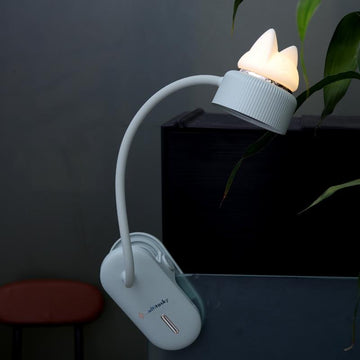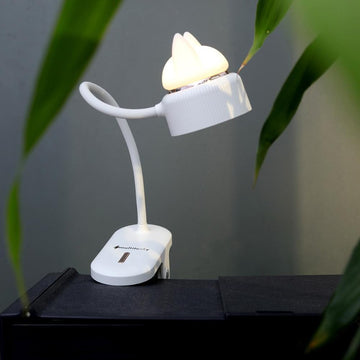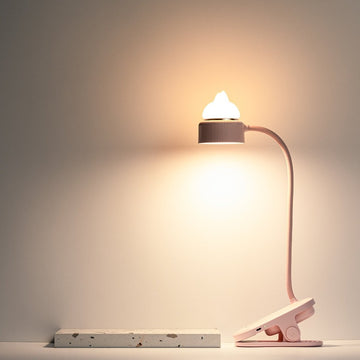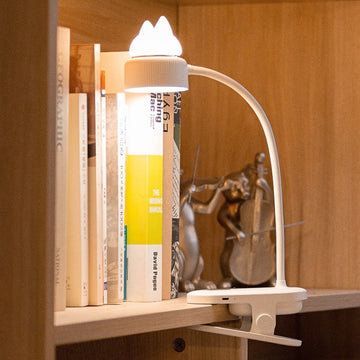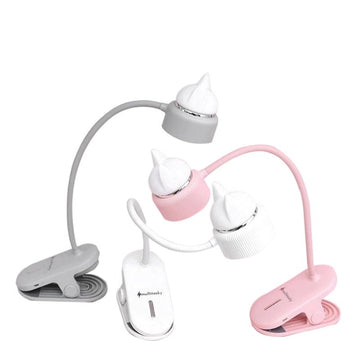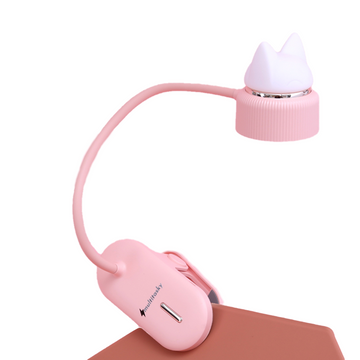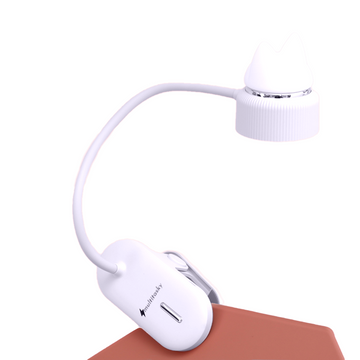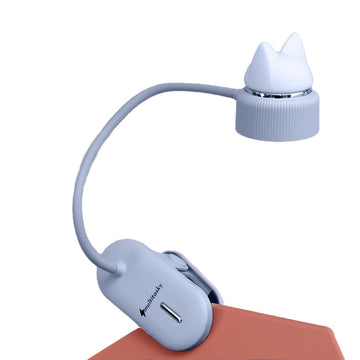 Clampy Bendy Lamp
Illuminate without limits with this bendy lamp
Create your at-home reading nook wherever you want it, because good lighting can always come with you. Our Clampy Bendy Lamp has cordless portability and 360-degree flexibility, and you can clamp it onto anywhere with the lamp clip. Illuminate your favorite reading nook or sanctuary, then dive into your work or your favorite book.
While the lower lamp is a soft reading lamp designed for visual comfort, the upper cat-ear-shaped glow cap is actually a second light, controlled separately. You can use the top one as a night light in the evening or for ambient mood lighting whenever you're feeling it. Each lamp has three levels of brightness – you can choose to have both lamps on, or just one. All you need to do is adjust the lighting mode to find your sweet spot. 
For the bottom white lamp, the first mode is around 0.54W (~54 lumen), second mode is around 1.33W (~133 lumen) and third mode is around 2.43W (~243 lumen).
For the top yellow lamp, the first mode is around 0.42W (~42 lumen), second mode is around 0.84W (~84 lumen) and third mode is around 1.58W (~158 lumen).
【Adjustable lighting】Work lamp, night light, or super bright
【Wide & adjustable clamp】Clip this lamp to any surface (up to 24 inches / 600 mm), and then bend the lamp to any angle
【Portable & lightweight】This portable lamp weighs only 8 oz / 230 g and can fit easily in your bag, backpack, or suitcase
【USB rechargeable & wireless】Lasts up to 4 hours as a night lamp within one charging cycle (only 1 hour when on super bright mode)
You Need This Clampy Bendy Lamp When…
- You have multiple reading spots, and want to ensure adequate lighting anywhere at any angle (clamp it to any surface!).

- You're in a public workspace without an outlet and need lightweight portable lighting.

- You want a decorative and multipurpose lamp for your bedroom (dimmed upper glow light is handy in the evening).

- You want consistent high-quality lighting while traveling or on the go.
USB Cord Length: 25cm
Material: ABS + Silicone
Rechargeable Battery Capacity: 1200 mAh (1-4h depending on lamp mode)
Voltage: 5V-1.5A
Clamp Max Width: 2.4in (600mm)
Product Size: 15.63in x 5.04in x 3.03in (397mm x 128mm x 77mm)
Product Weight: 0.51lb (0.23kg)
Packaging Size: 5.12in x 2.76in x 8.66in (130mm x 70mm x 220mm)
Packaging Weight: 0.73lb (0.33kg)
FOR WHOLESALE
Number of Items per Case Pack: 40
Case Size: 20.87in x 14.57in x 17.91in (530mm x 370mm x 455mm)
Case Weight: 32.06lb (14.54kg)
You May Also Like: