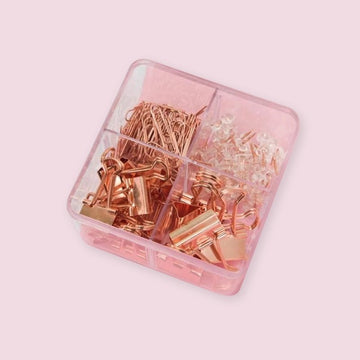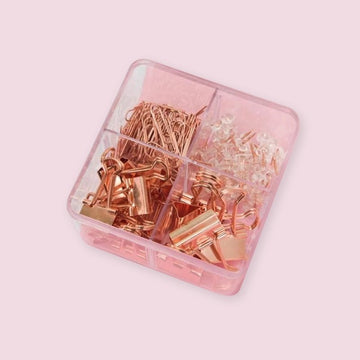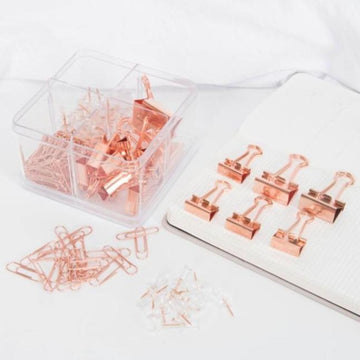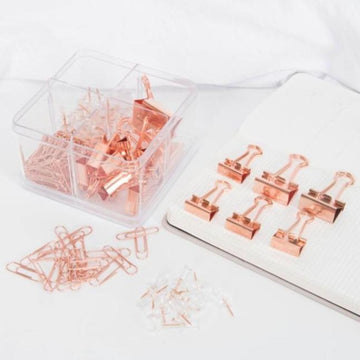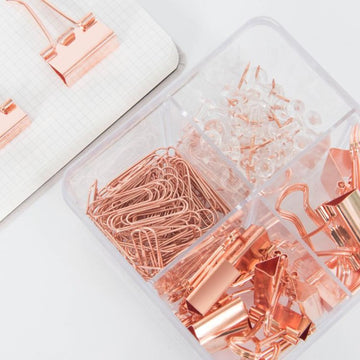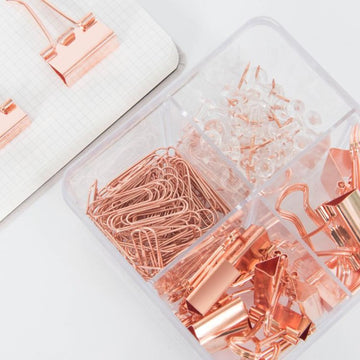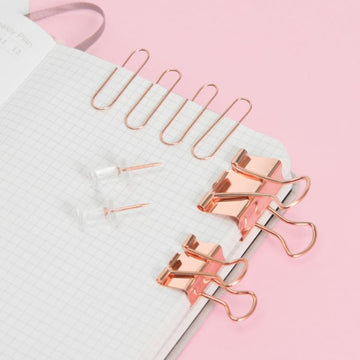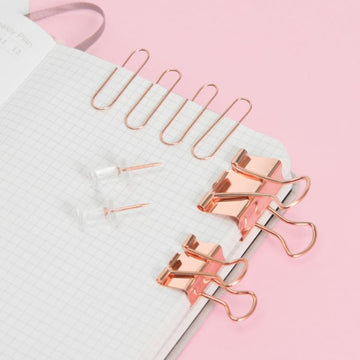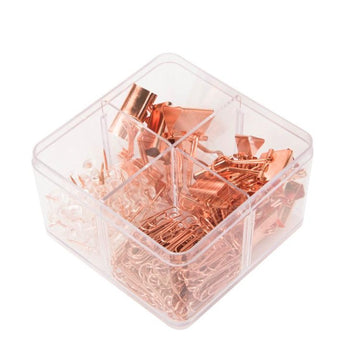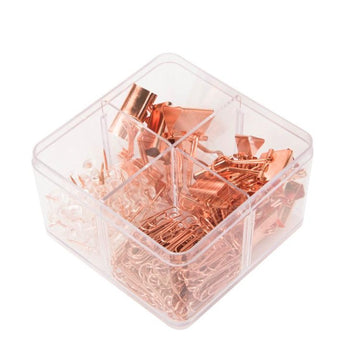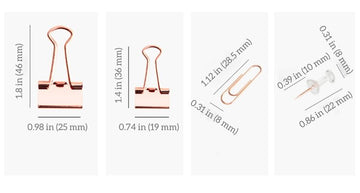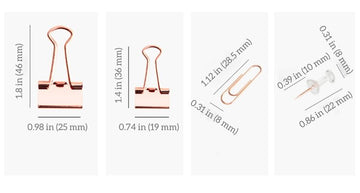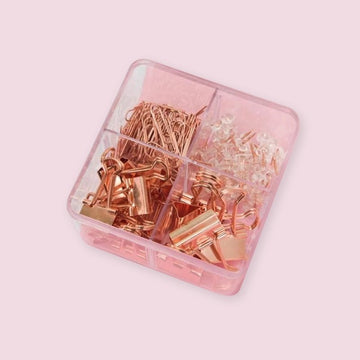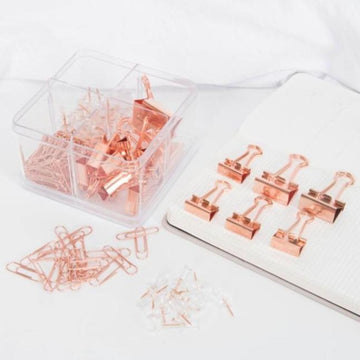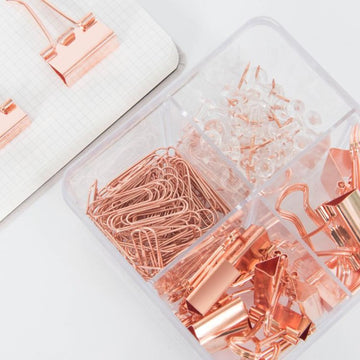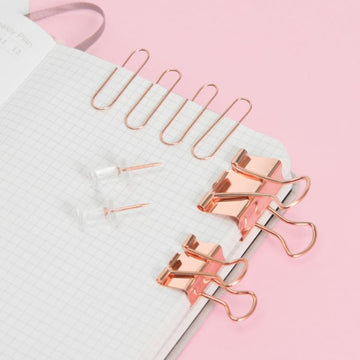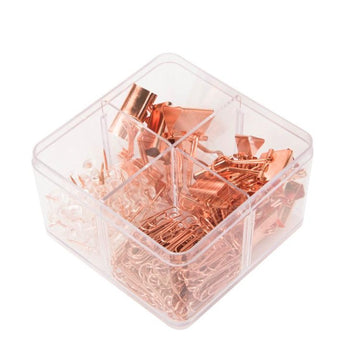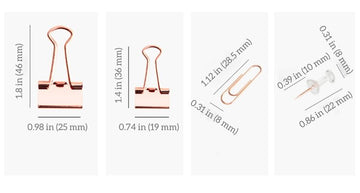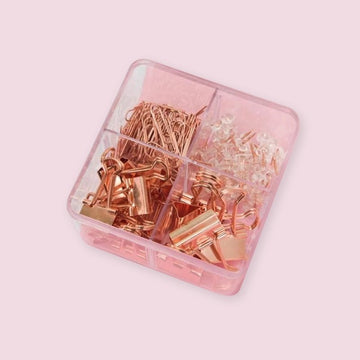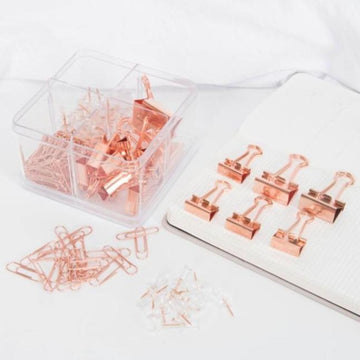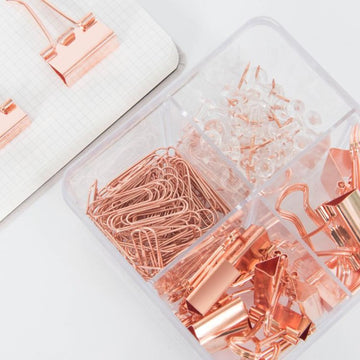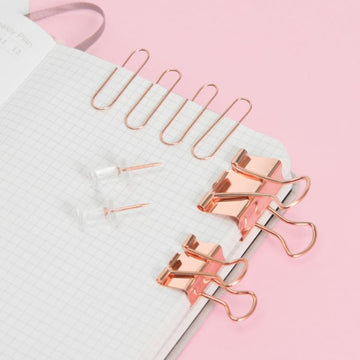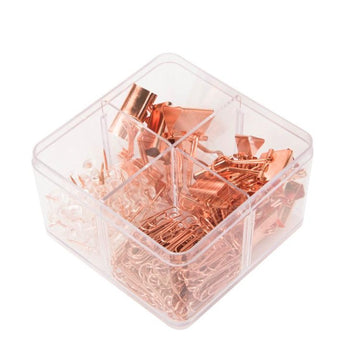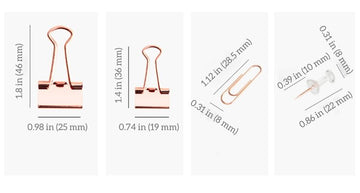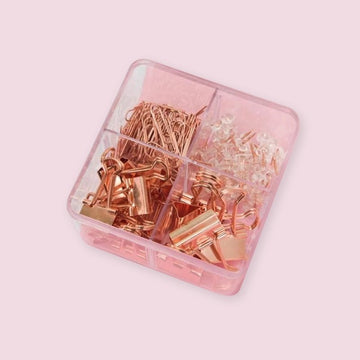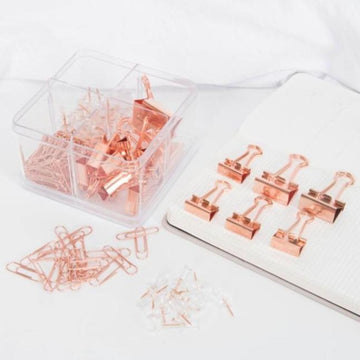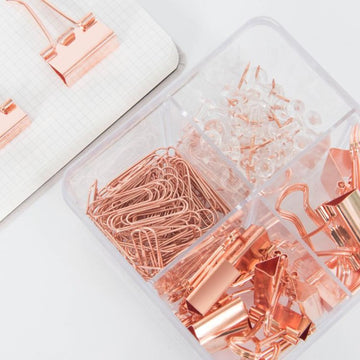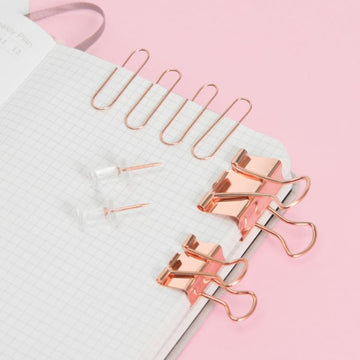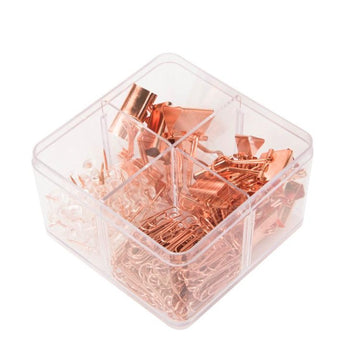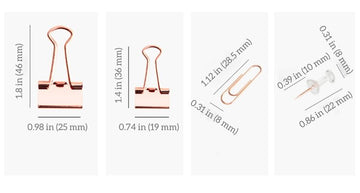 Rose Gold Multi-Clip Set
Hold onto those sheets
Do you lose paper? Look, we know it's the digital age, but sometimes you just want to make a mood board or scribble something so you don't forget it. With 4 sizes of clips, this glamorous set can hold all of the paperwork in your workstation. These clips won't let go until you say so.
【4 Sizes】There's a clip for every type of paper.
【Stylish】 Rose gold adds an extra oomph to your workstation.
【Strong】 Your papers and memos aren't going anywhere.
Why You Need These Rose Gold Clips When...
- You have papers that have to stay together.
- Your workstation could use a touch of metallic sparkle.
- You're looking for the perfect addition to Cork Bulletin Board.
Product Details: Includes 4 types of clips (~170 pieces)
- Large clip x6: 1in x 1.9in (25mm x 47mm )
- Small clip x15: 0.7in x 1.4in (18mm x 36mm)
- Paper clip x100: 0.3in x 1.1in (8mm x 29mm)
- Push pin x50: 0.8in x 0.4in x 0.3in (20mm x 10mm x 8mm)
Product Size: 3.78 in x 3.78 in x 2.28 in (96 mm x 96 mm x 58 mm)
Product Weight: 0.44lb (0.20kg)
Packaging Size: 3.78 in x 3.78 in x 2.28 in (96 mm x 96 mm x 58 mm)
FOR WHOLESALE
Number of Items per Case Pack: 72
Case Weight: 35.56lb (16.13kg)
You May Also Like:
Add this to your cart:
You're $50.00 away from free shipping!