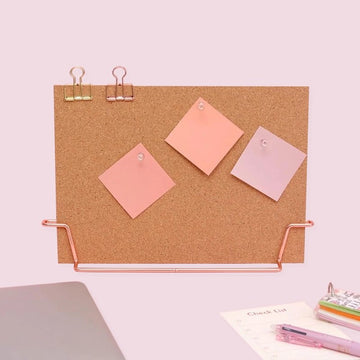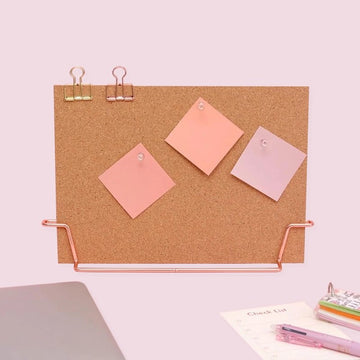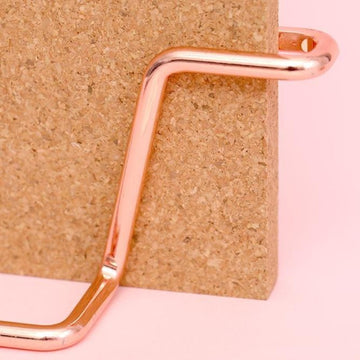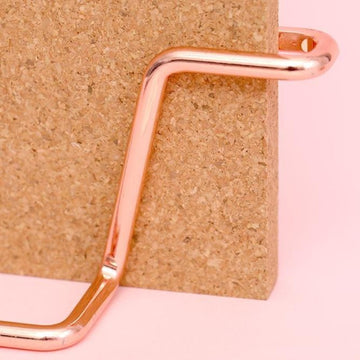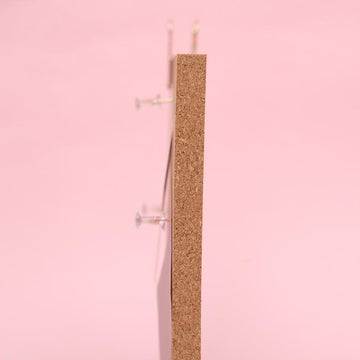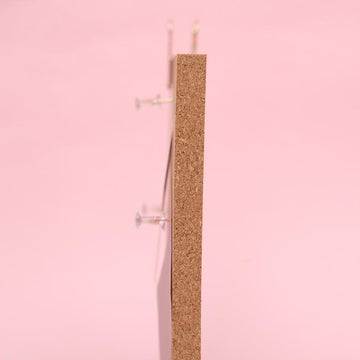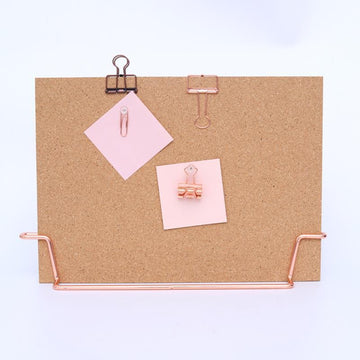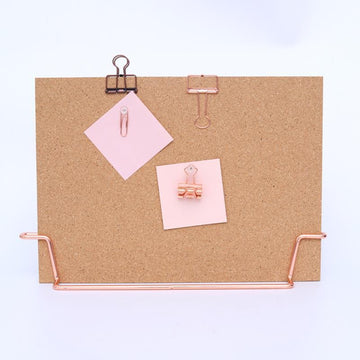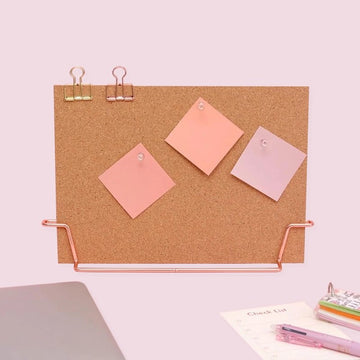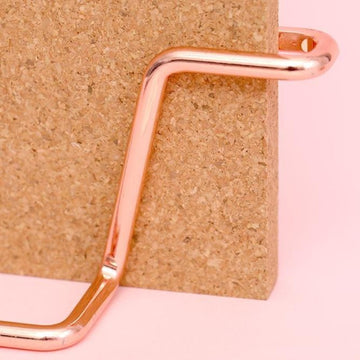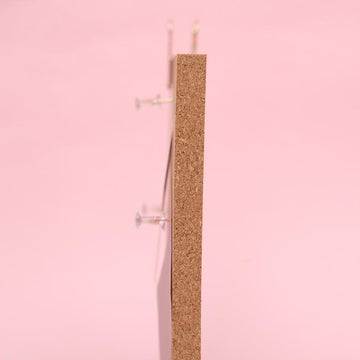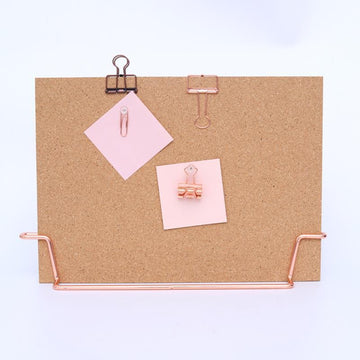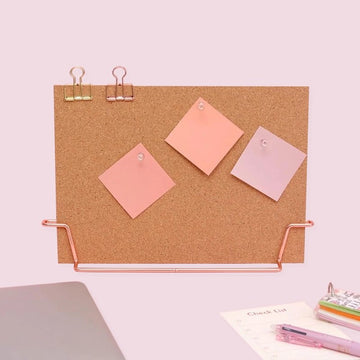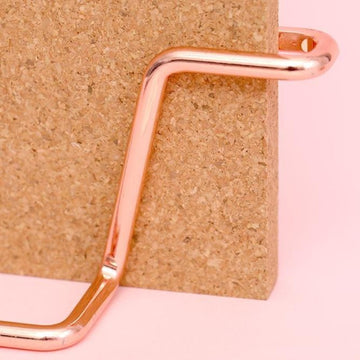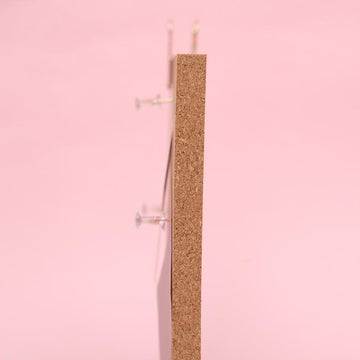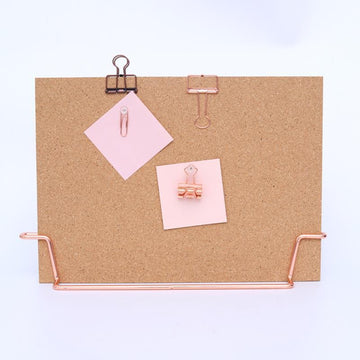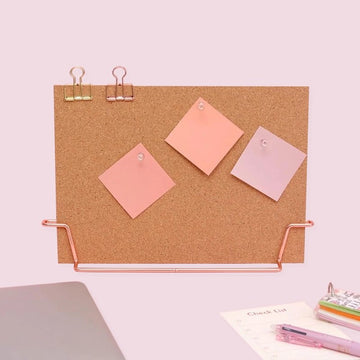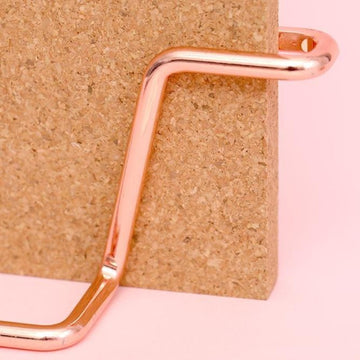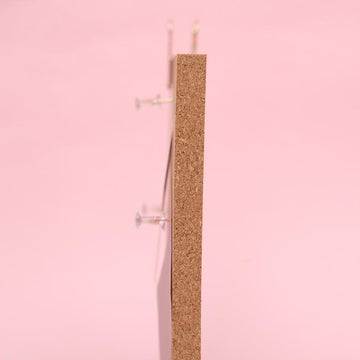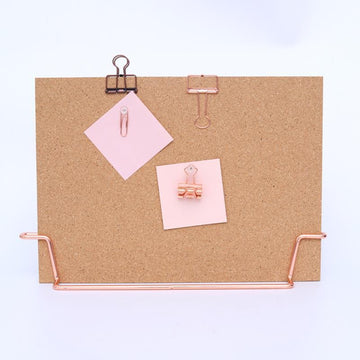 Standing Cork Bulletin Board - Rose Gold/Gold
The real-life Pinterest board
Want to remember more? Put stuff right in front of your face. This standing bulletin board combines charm with function, giving you the space to visually track your life. Throw random papers, sticky notes, photos and appointments onto this board to track your day and find inspiration.
It isn't always convenient or possible to drive nails into the walls of your workspace. If you're not into wielding a hammer and leveler, this cork board is the perfect solution. Simply place the super cute holder for the Standing Cork Bulletin Board in a convenient spot on your desk, drop the stand-up bulletin board into the slot, and be amazed by how easy it is to display your to-do's and ta-da's!
【No Wall Space Needed】It stands right up wherever you want it.
【Free Accessories】No need to hit the office supply store, because your board comes ready to house all your little papers.
【Stylish】This board will 100% match any workspace aesthetic.
You Need This Standing Cork Bulletin Board When…
- Your desk is a tsunami of papers.
- Physical vision boards do way more for you than digital ones.
- You have to remember something important.
Product Included: A wooden cork bulletin board, a rose gold holder, a small packet of clear push pins & rose gold clips
Cork Board Size: 12.6in x 9.4in x 0.4in (320mm x 230mm x 10mm)
Rose Gold Stand Width: 3in (77mm)
Material: Cork + Metal
Product Size: 12.60in x 9.06in x 0.79in (320mm x 230mm x 20mm)
Product Weight: 0.73lb (0.33kg)
Packaging Size: 12.60in x 9.06in x 0.79in (320mm x 230mm x 20mm)
Packaging Weight: 0.73lb (0.33kg)
FOR WHOLESALE
Number of Items per Case Pack: 25
Case Size: 17.72in x 17.72in x 9.84in (450mm x 450mm x 250mm)
Case Weight: 23.81lb (10.80kg)
You May Also Like:
Add this to your cart:
You're $50.00 away from free shipping!