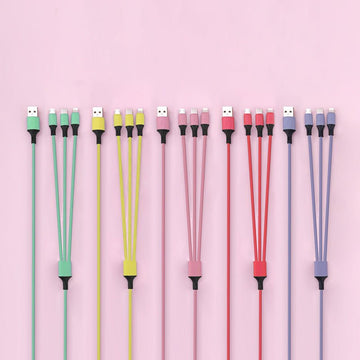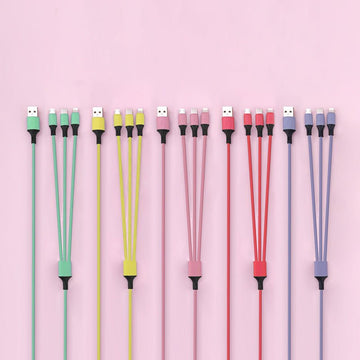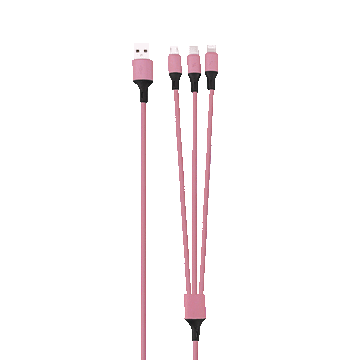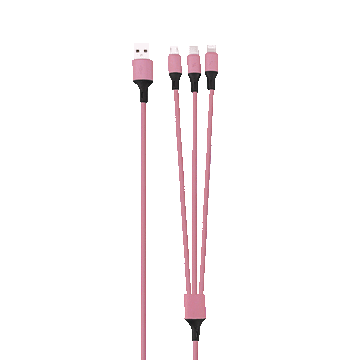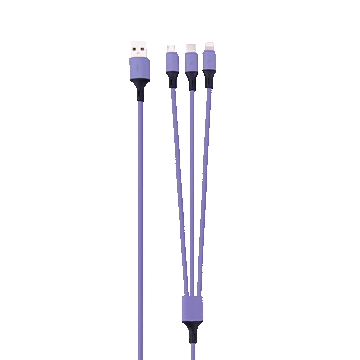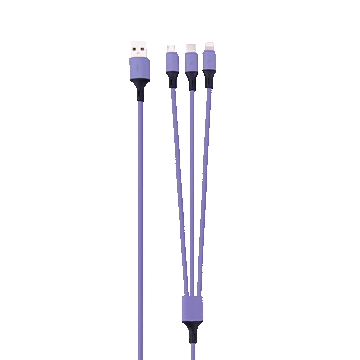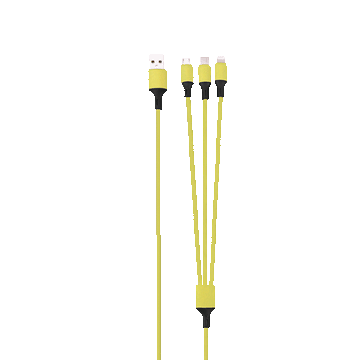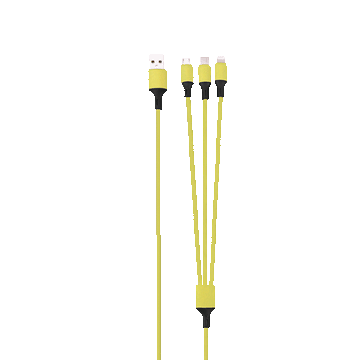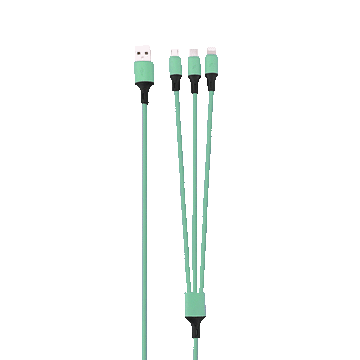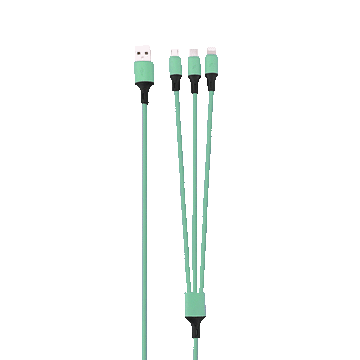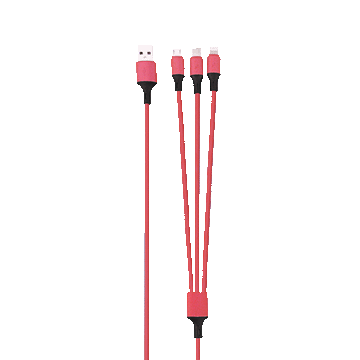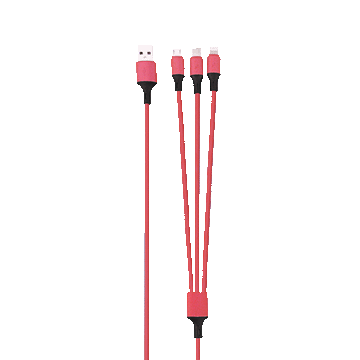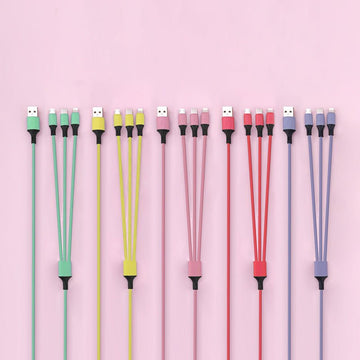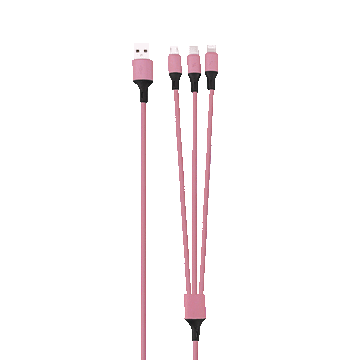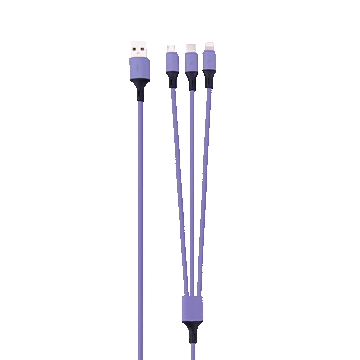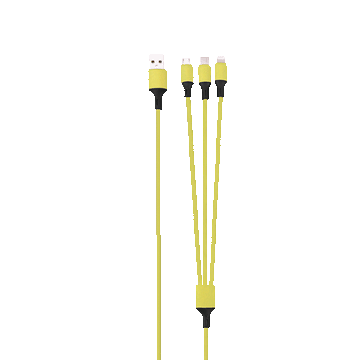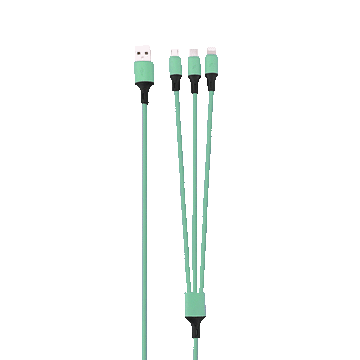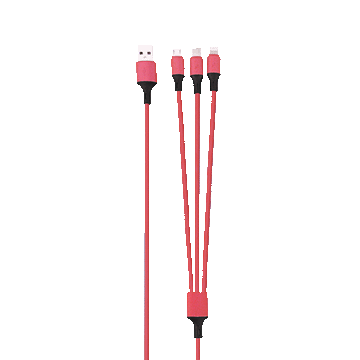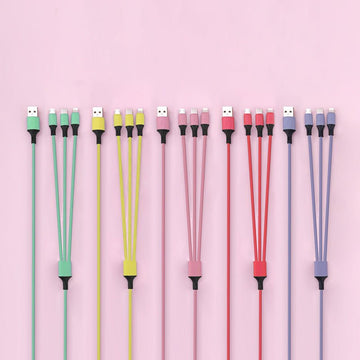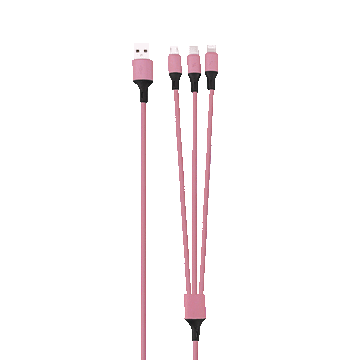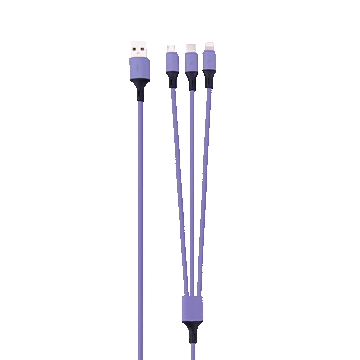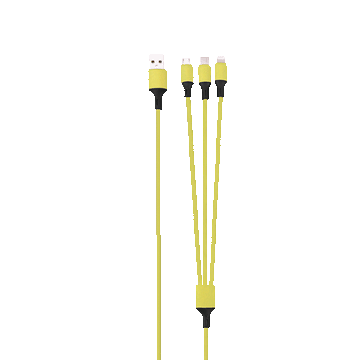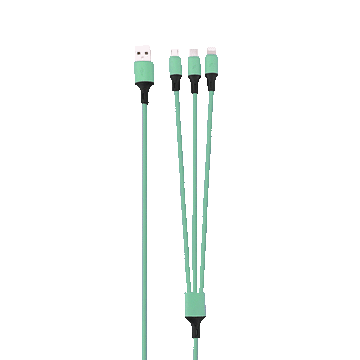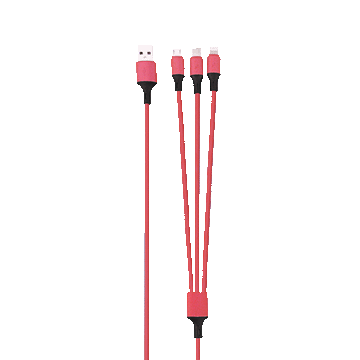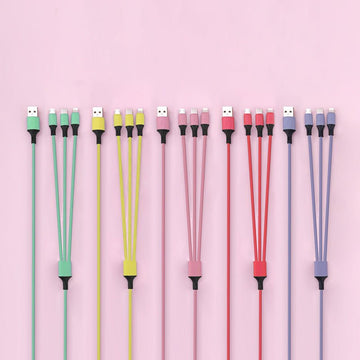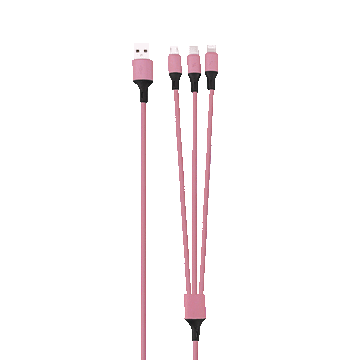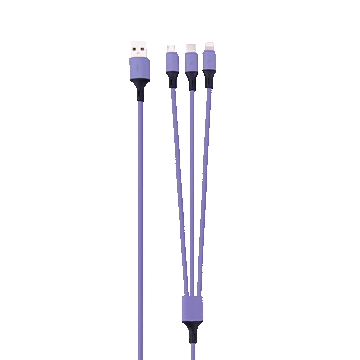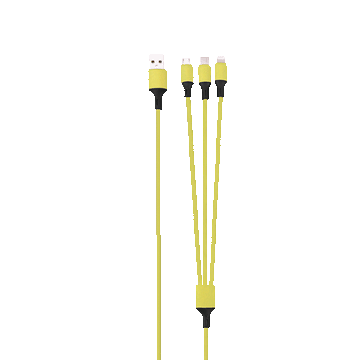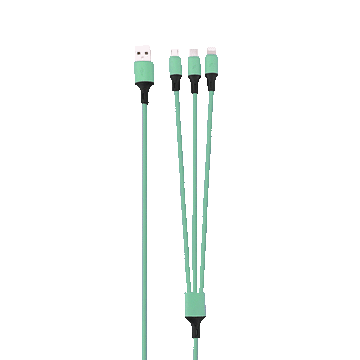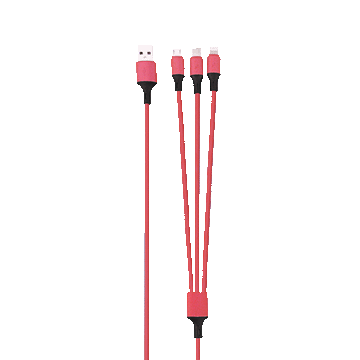 Rainbow 3-Port Long Charging Cable (4ft)
Versatile meet comfortable

You're down to the last sliver of red. Oh no. Time to awkwardly sit by a wall until you're ready to go again. And if multiple devices are dying…then it's time to grab ALL the cords. This long charging cable for iPhone and other devices is the 3 in 1 phone charger cable that you NEED right now. With fun rainbow colors and ultimate versatility, this long phone charger cord is going to change the way you interact with all of your tech.
【Versatile】Works with lots of devices at the same time
【Comfortable】long phone charger cord = no weird outlet squat
【Fun】Rainbow colors add a 'pop' to your workspace
You need this when...
- You have to charge all of your tech at the same time
- Outlets are endangered and you're in the red
- You're on the go and don't wanna carry 800 cords
Port Style: lightning iPhone port, USB-C port, micro-USB port
Voltage: 480 Mbps
Product Material: ABS + PP

Product Size: 0.44in x 1.57in x 0.04in (1200mm x 40mm x 1mm)
Product Weight: 0.08lb (0.04kg)
Packaging Size: 5.12in x 1.38in x 1.38in (130mm x 35mm x 35mm)
Packaging Weight: 1.4lb (0.62kg)
FOR WHOLESALE
Number of Items per Case Pack: 700
Case Size: 18.90in x 12.20in x 13.19in (480mm x 310mm x 335mm)
Case Weight: 55.13lb (25kg)
You May Also Like: