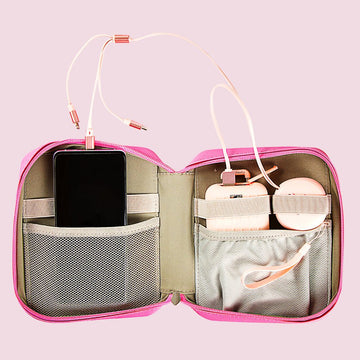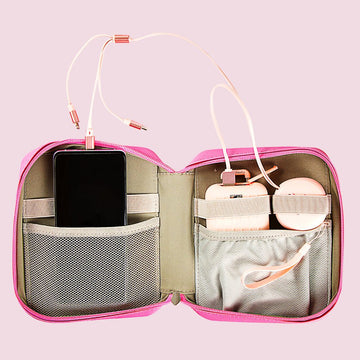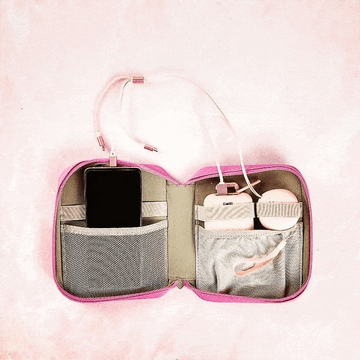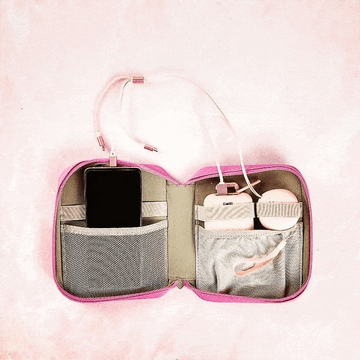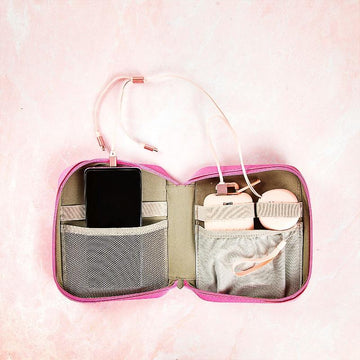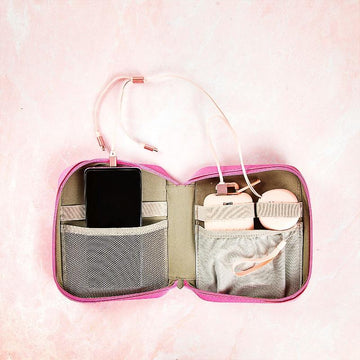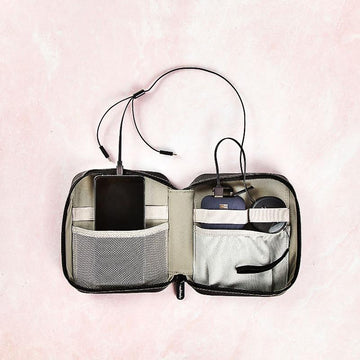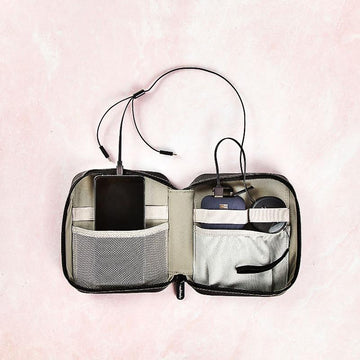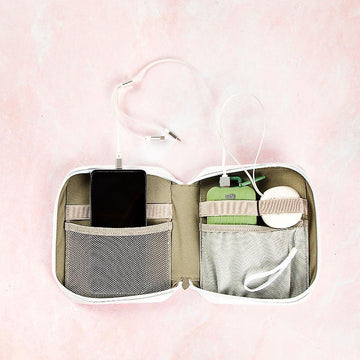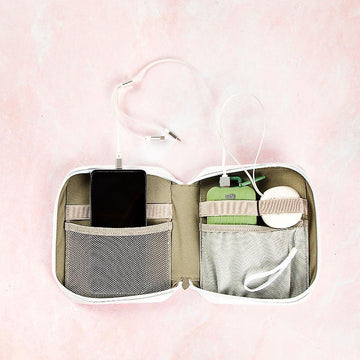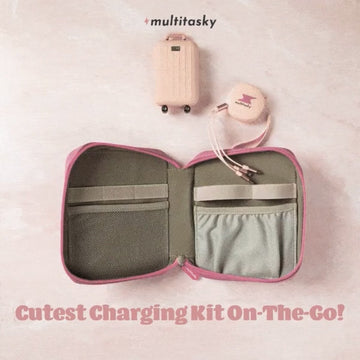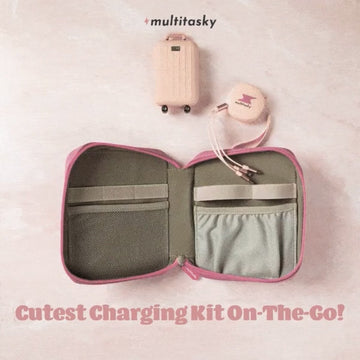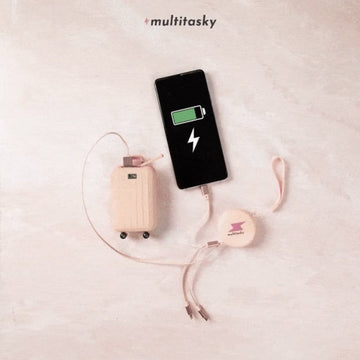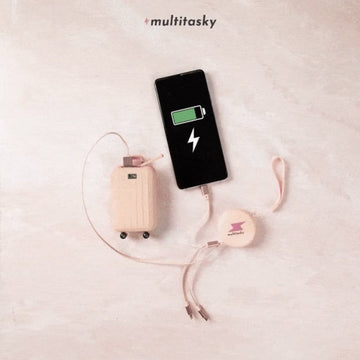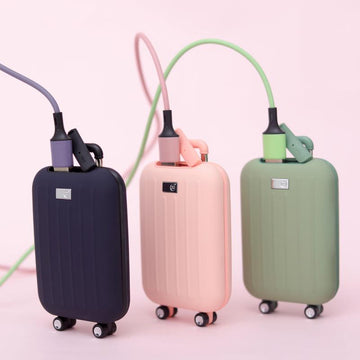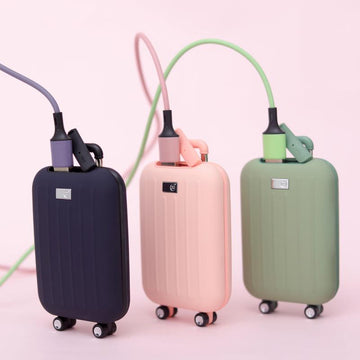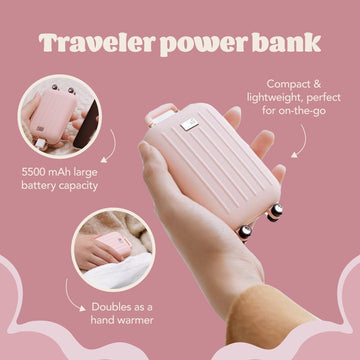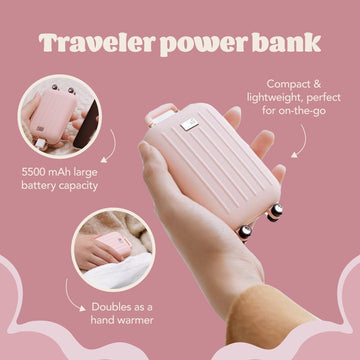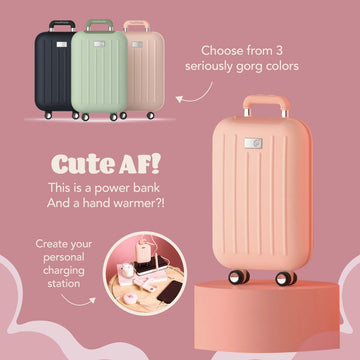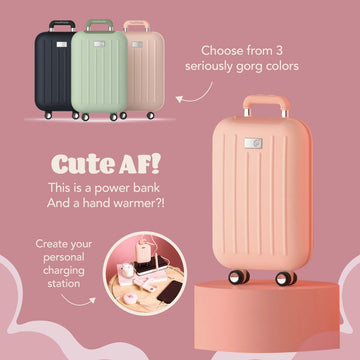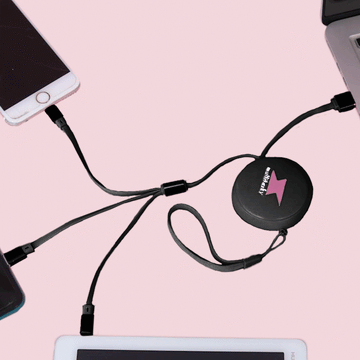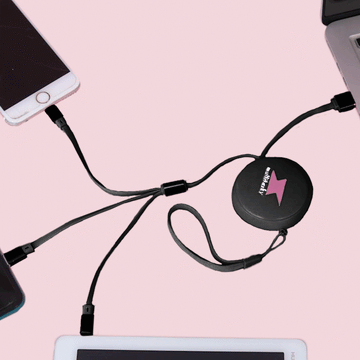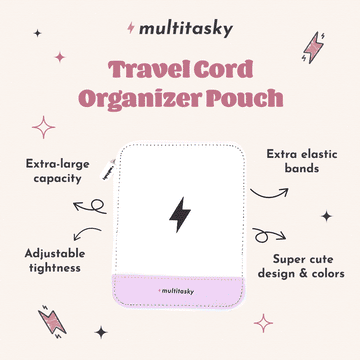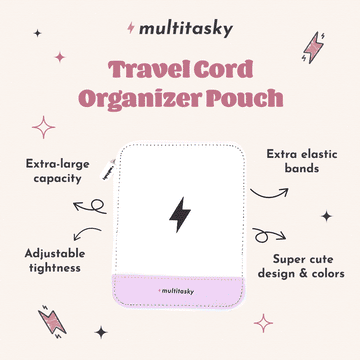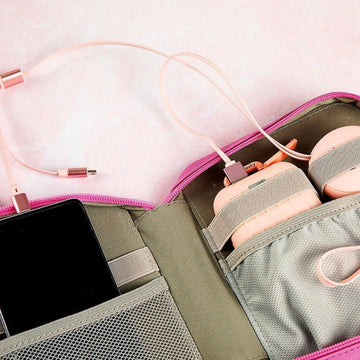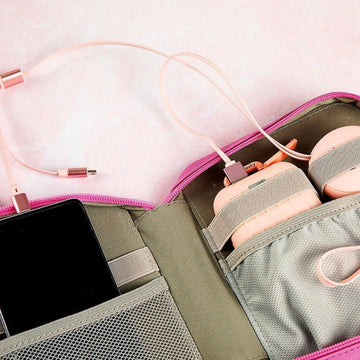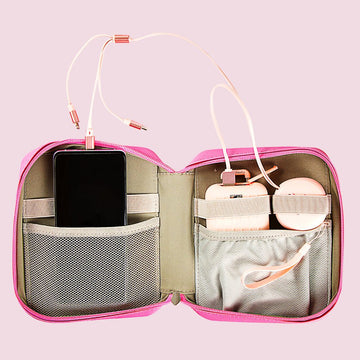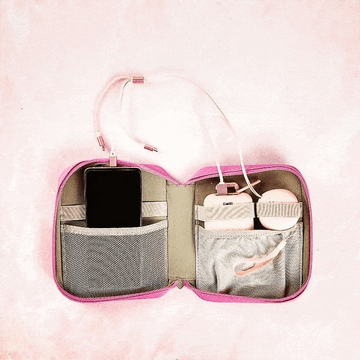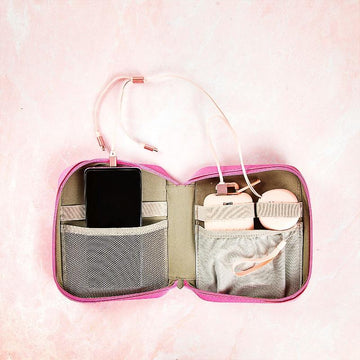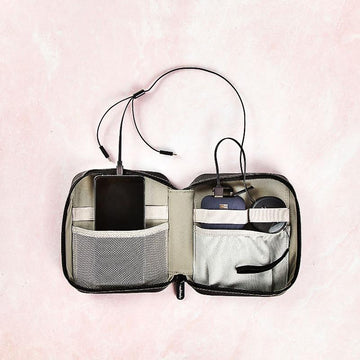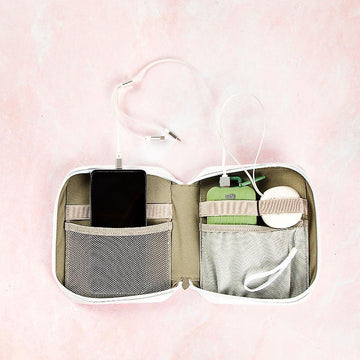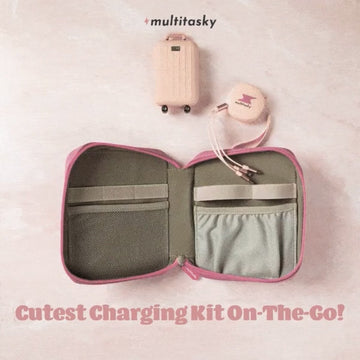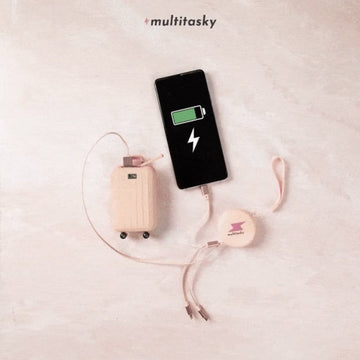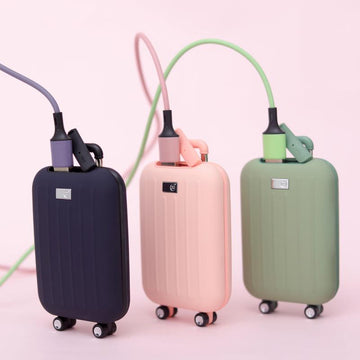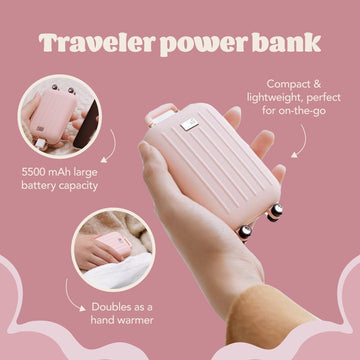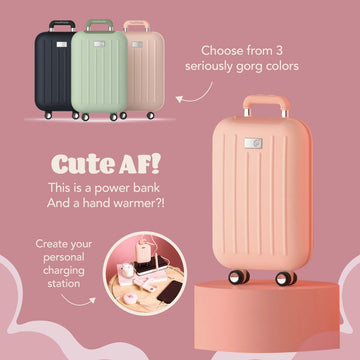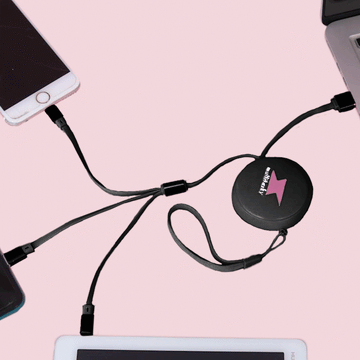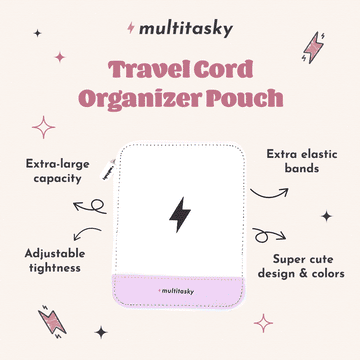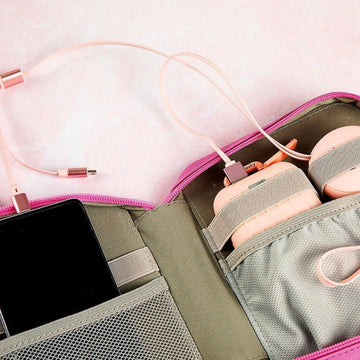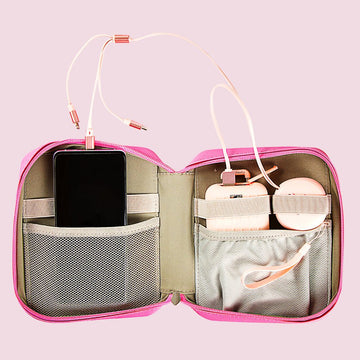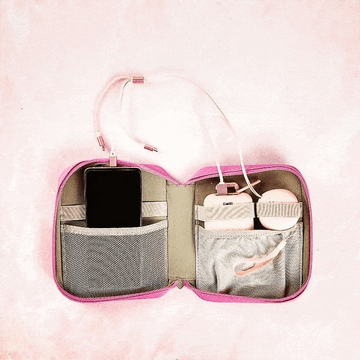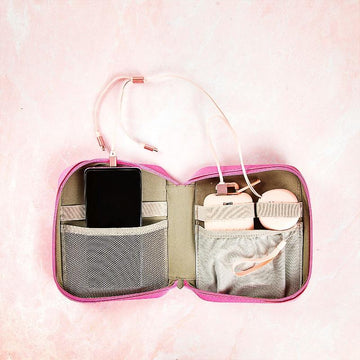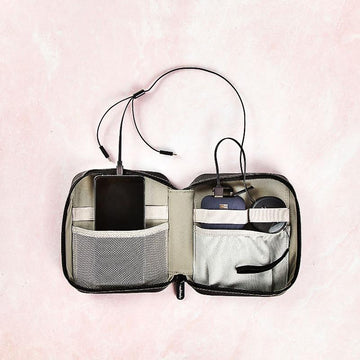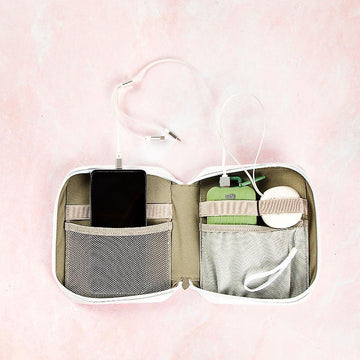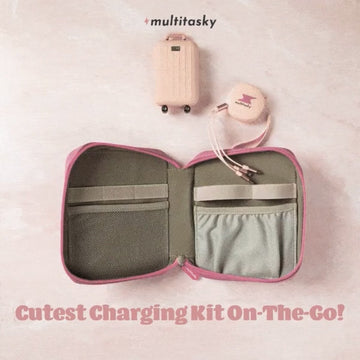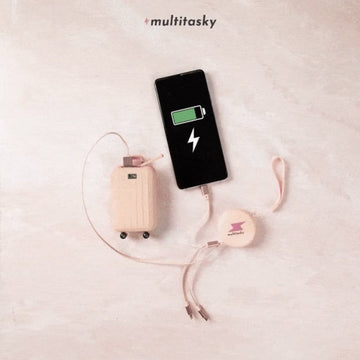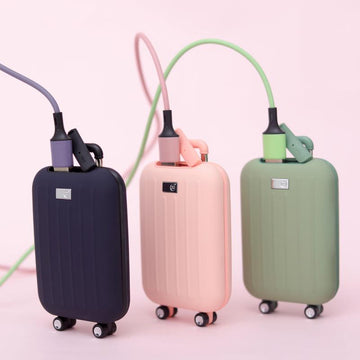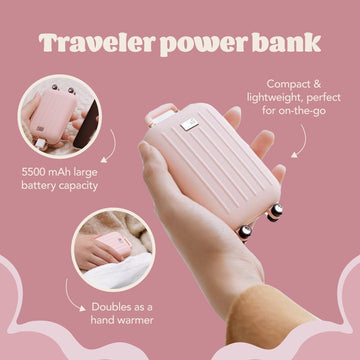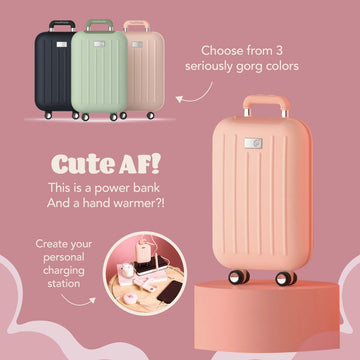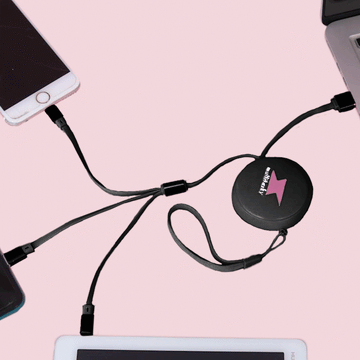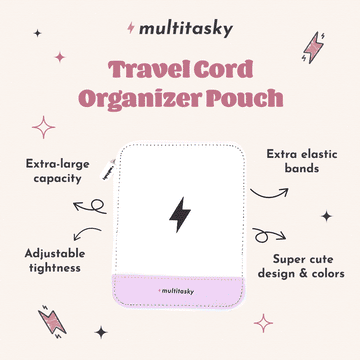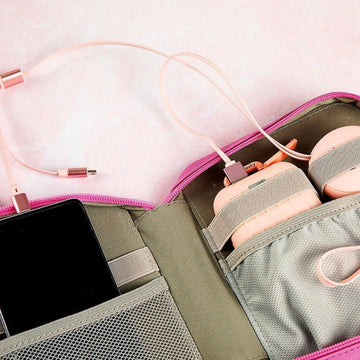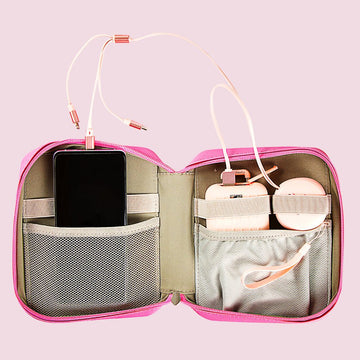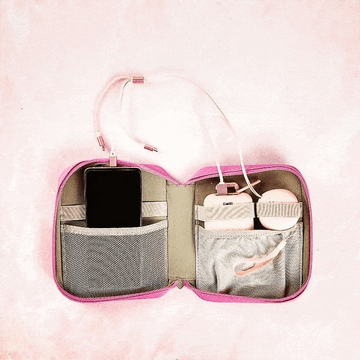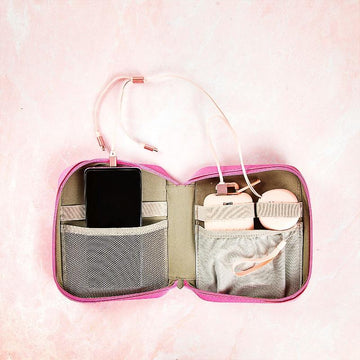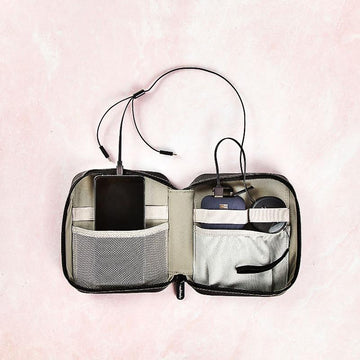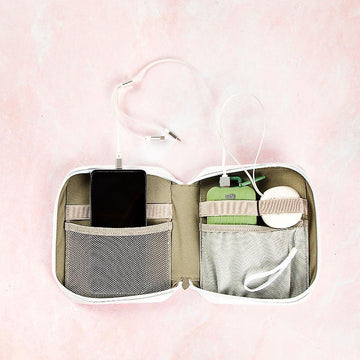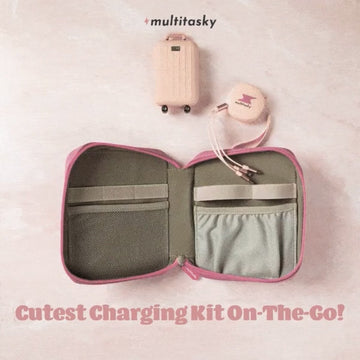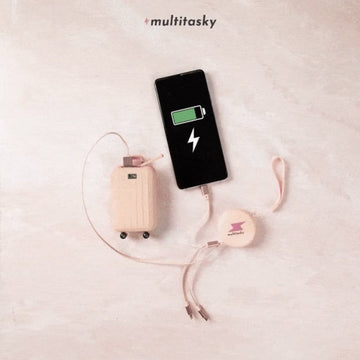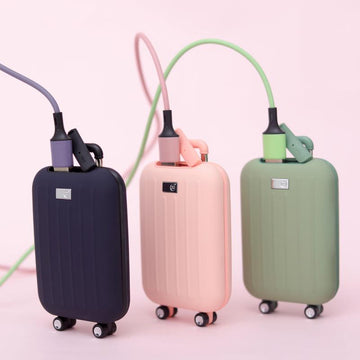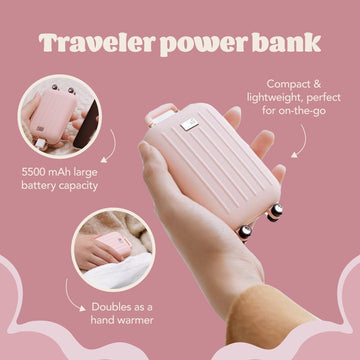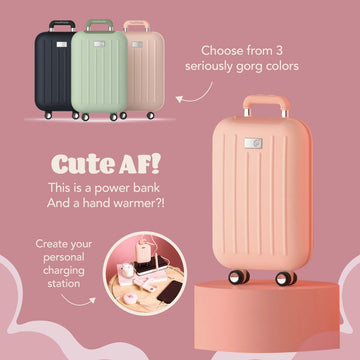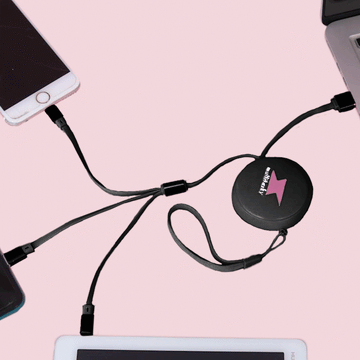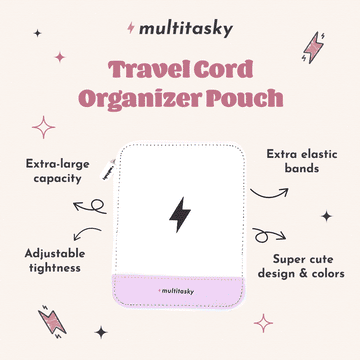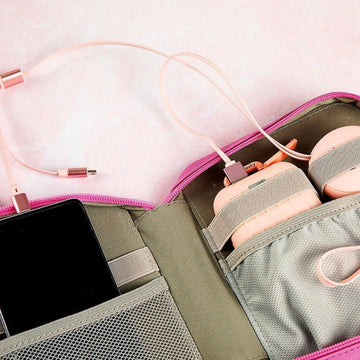 On-the-Go Charging Kit - Perfect Gift
A full battery is your new accessory
If you're a busy woman, you know how annoying a red sliver on your battery life can be. This set includes a Traveler Power Bank/Hand Warmer, Retractable 3-Port USB Keychain, and Travel Cord Organizer Pouch -- so you can have everything you need to charge, even on a non-stop day. 1%? What's that? Never met her. A perfect little (FUN)ctional gift set! Get this phone charging kit to charge your phone or iPad anywhere, even if there's nowhere to plug in.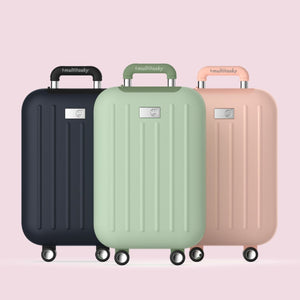 PRODUCT DETAILS
* Contains lithium battery - can only be shipped to the US domestically (No international shipments, sorry!)
Cute AF! Is this a Power Bank? AND a Hand Warmer?!
How many times have you been out and needed a charge? Impossible to count, right? This fun traveler power bank has your back when your phone decides to die right as you leave the house. Plus, with a built-in hand warmer, you can warm up frozen fingers in a flash. Take this power bank hand warmer with you every time you need some extra battery life and warmth. 
Large 5500mAh battery capacity can fully charge up a completely dead phone (and more)

Doubles as a hand-warmer to keep your fingers warm

Compact and lightweight (and even shaped as a suitcase). Perfect for on-the-go!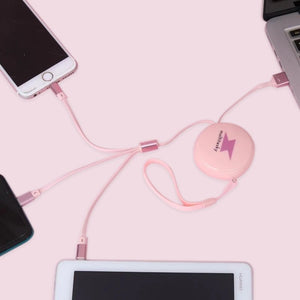 PRODUCT DETAILS
Charge all your devices in one keychain
It's not always just your phone that needs a little extra juice. Sometimes you need to charge your e-reader, Bluetooth speaker, fitness watch, or earbuds. And when you're on the go, you rarely have all of the charging cords at the same time. Now, you'll never miss a beat due to a dead battery.
* We love pairing this with our power banks - you can use this 3-port USB Keychain Charger to both charge your phone and your power bank using the different heads! No more messy cords everywhere!
*This is not a power bank
PRODUCT DETAILS
Tame the tangled mess

You know the feeling. You reach for your charger and BOOM, you get all. the. cords. This travel cord organizer keeps your accessories nice and neat so you can feel in control of your tech. With a handy cord organizer pouch, you can transport this little sidekick everywhere. Your tangle cord organizer can never be left behind if you want your gadgets to be happy.