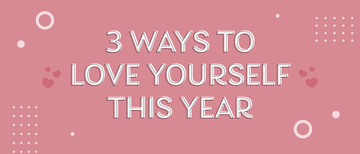 Happy Valentine's Day! From all of us at Multitasky, we hope you get to feel lots of love on this fun holiday. 
Here are some of the ways we're planning on doing some much-needed self-care this year. 
1) Spend time with the people we adore 
Romantic love. Friendship. Family. Your business bestie. There are people out there who want you to succeed and soar. Make sure you call them today and give them a little extra gushing. Send letters to people that are far or even surprise them with a fun video message. No matter how you connect, reaching out will go a long way. 
2) Relaaaxxxx
It's so easy to just go, go, go, especially at the start of a New Year. This month is your chance to step back and start to find balance again. Light a candle, turn on a humidifier, or take some time to yourself to just breathe. By pouring some water into your own cup, you can refresh and reset. 
3) Indulge in fun things 
Whether you're taken or single, Valentine's Day is a great opportunity to really treat yourself. Those pretty chocolates that you low-key feel bad eating. That investment sweater you've had your eye on. A weekend trip to a beautiful location. You deserve everything you have your heart set on. 
These are our 3 favorite ways, but at the end of the day…we want YOU to do what you love. Have an awesome Valentine's Day! 
Lots of love, 
The Multitasky Team 
Read more
Comments
✕