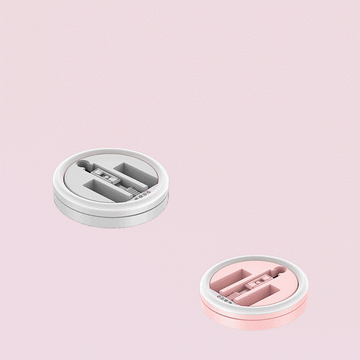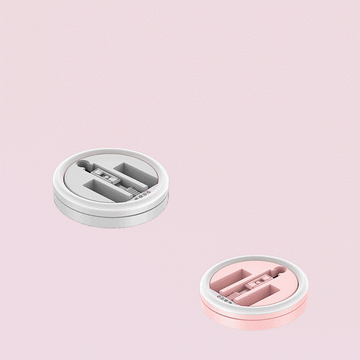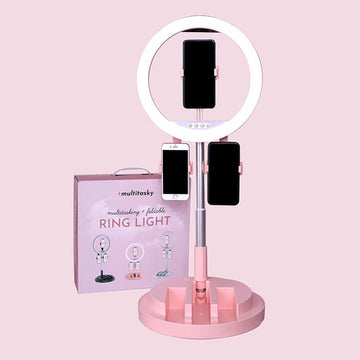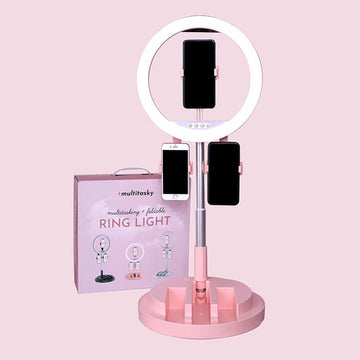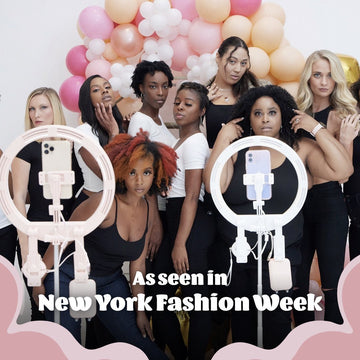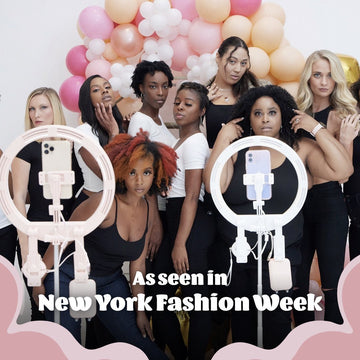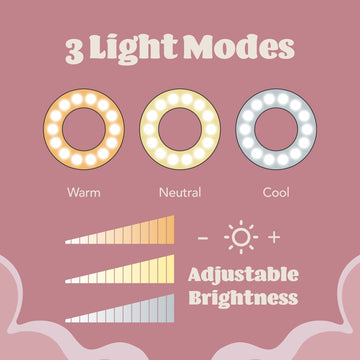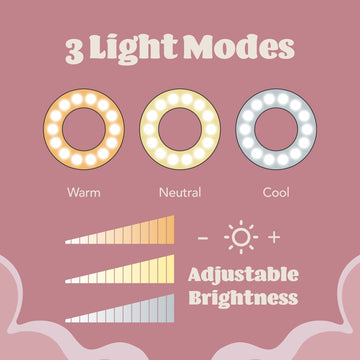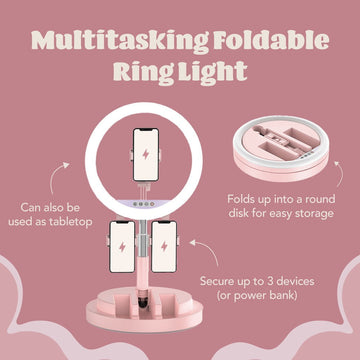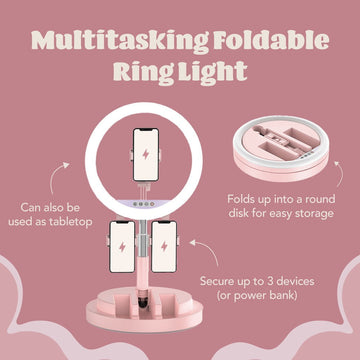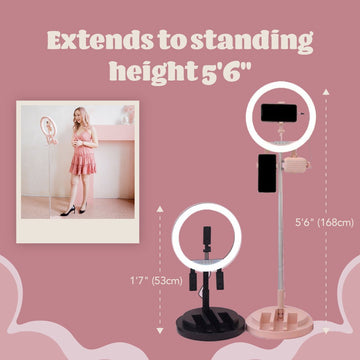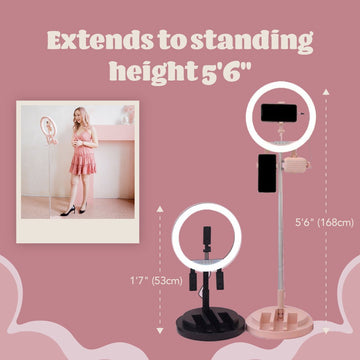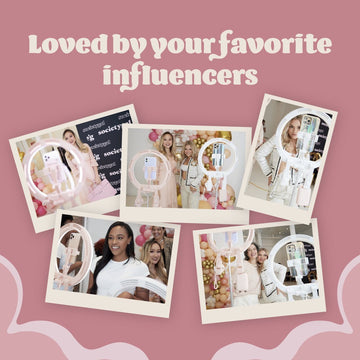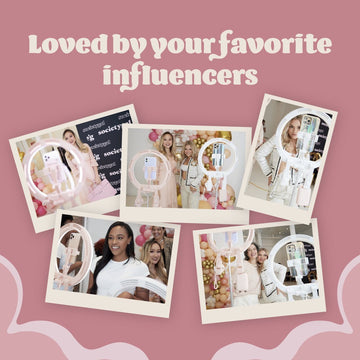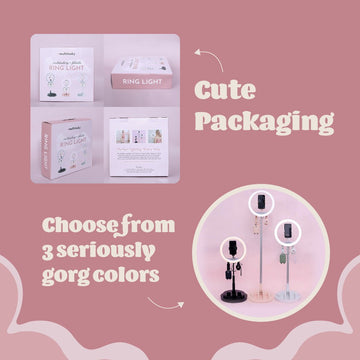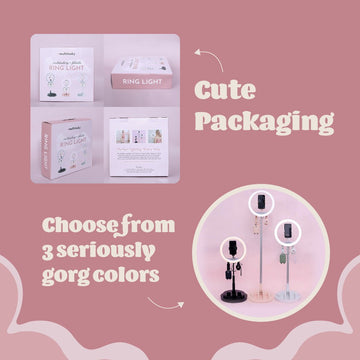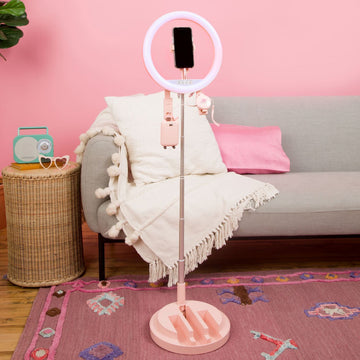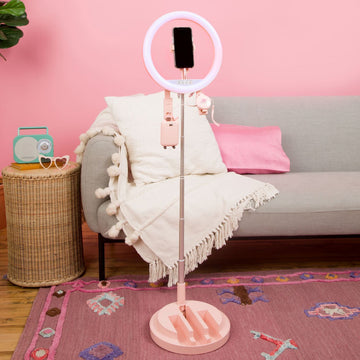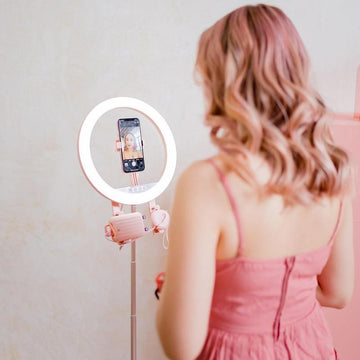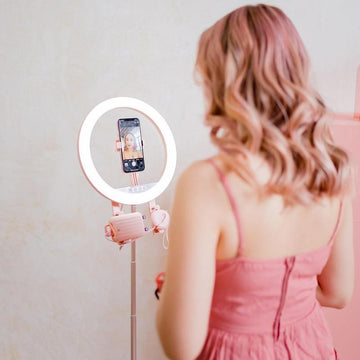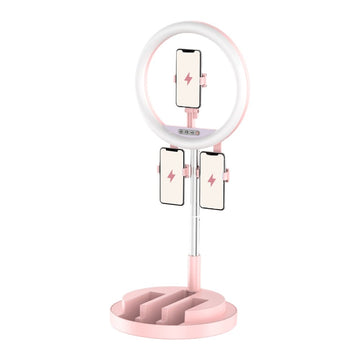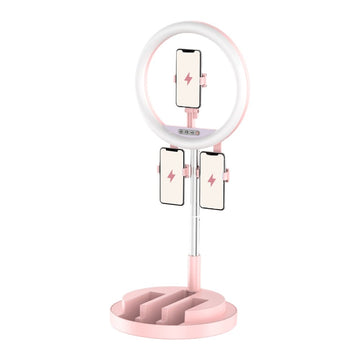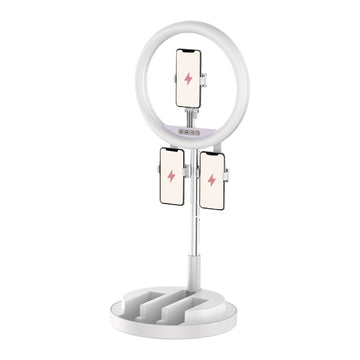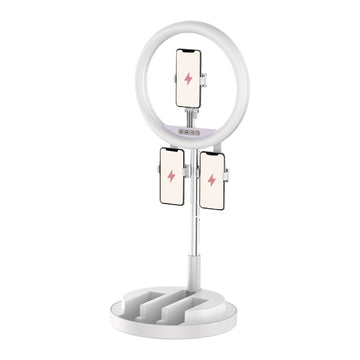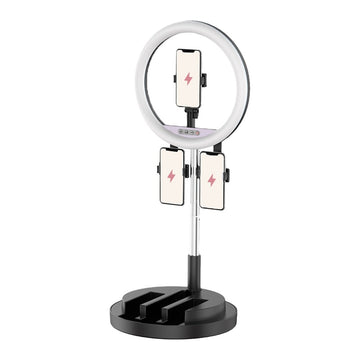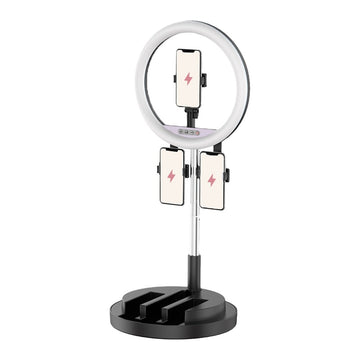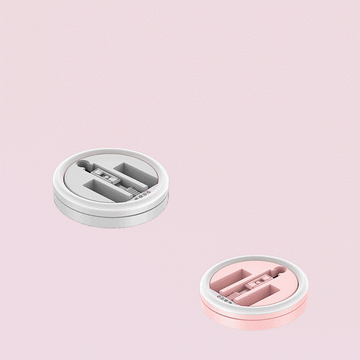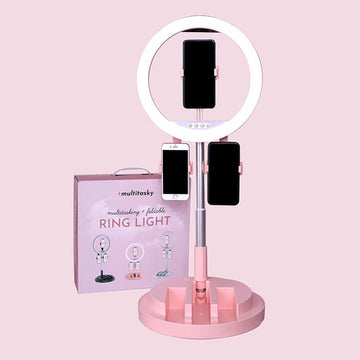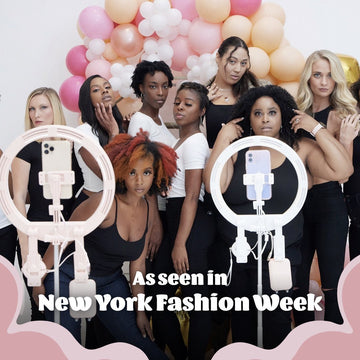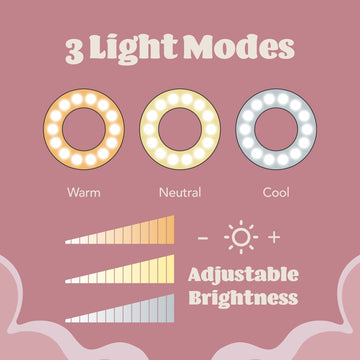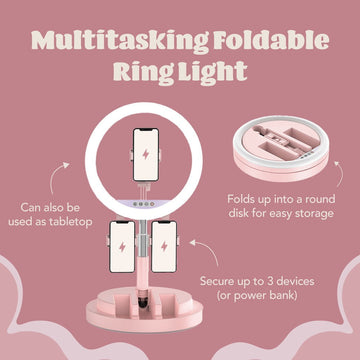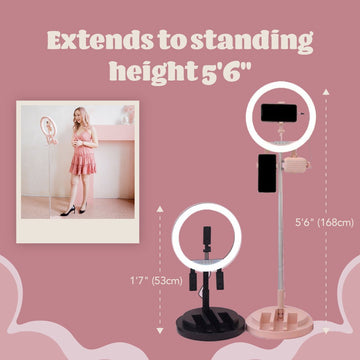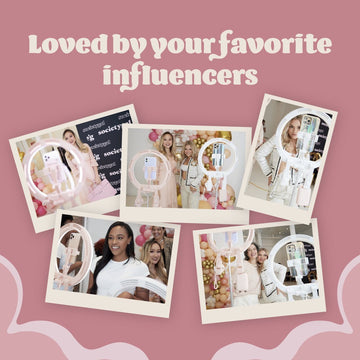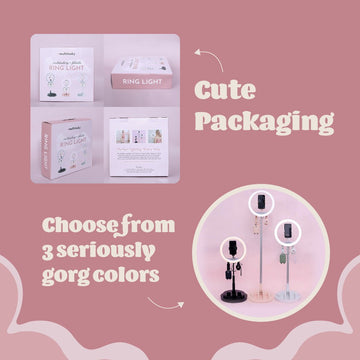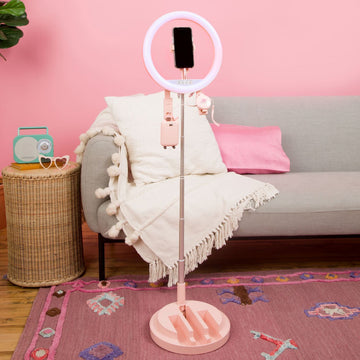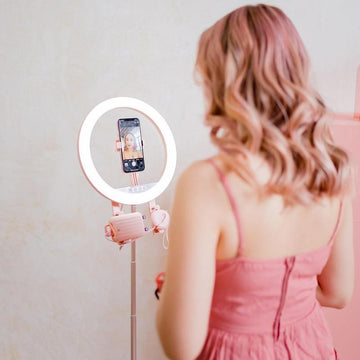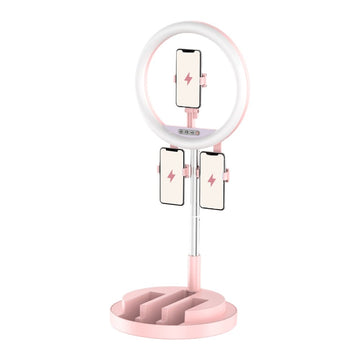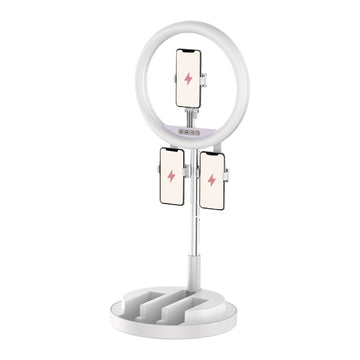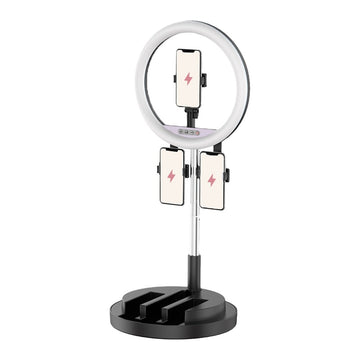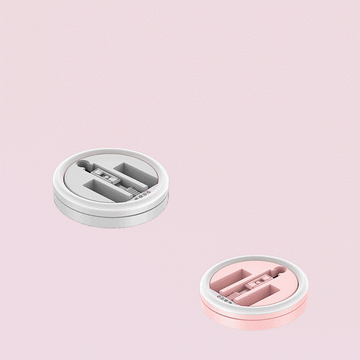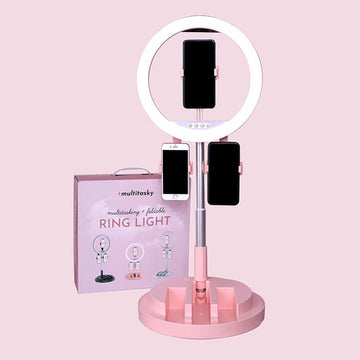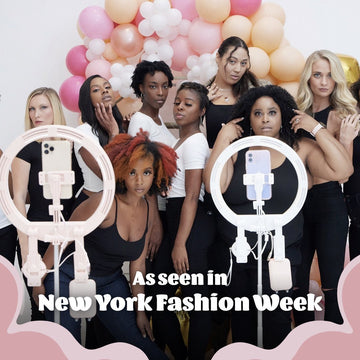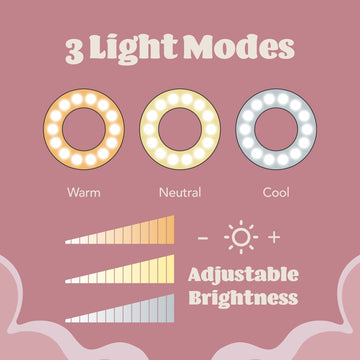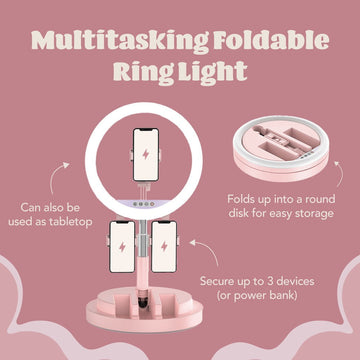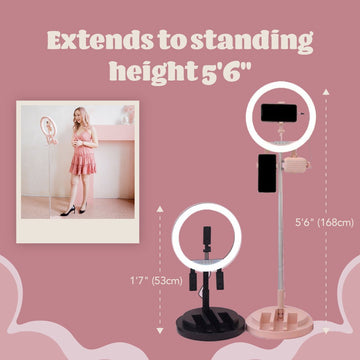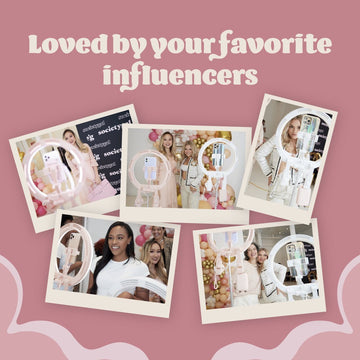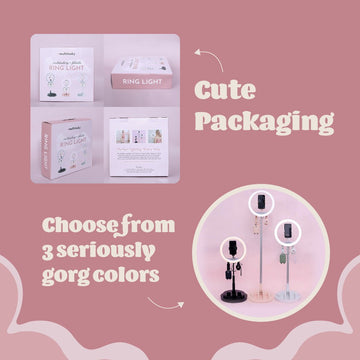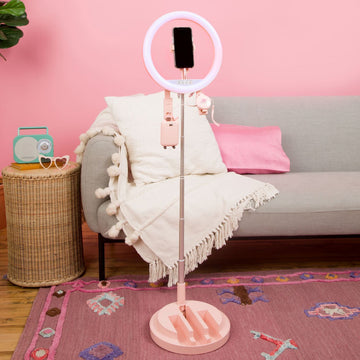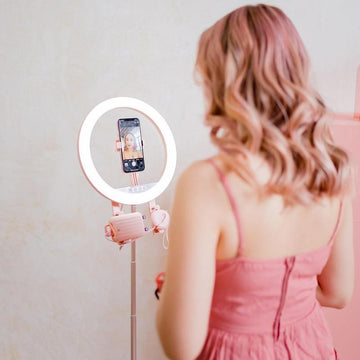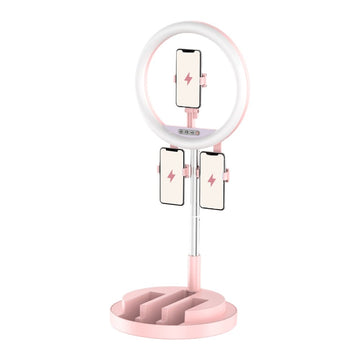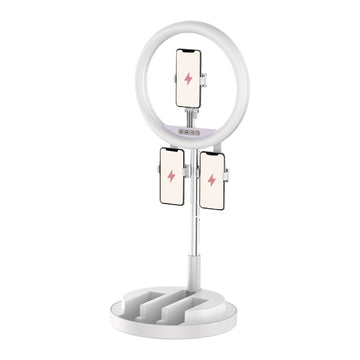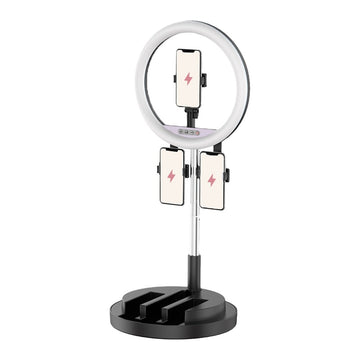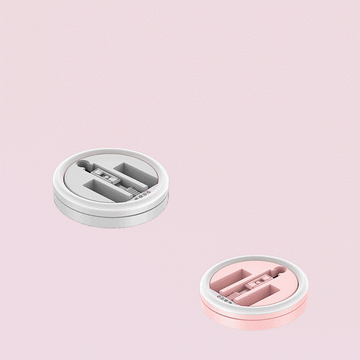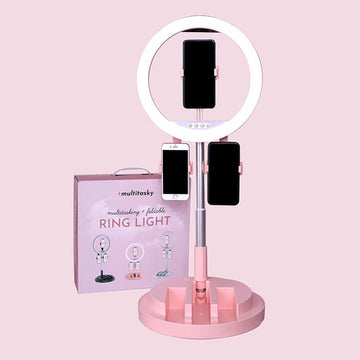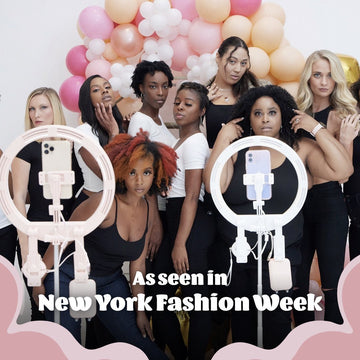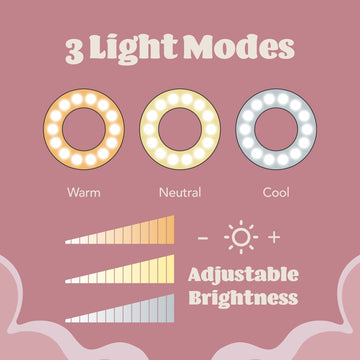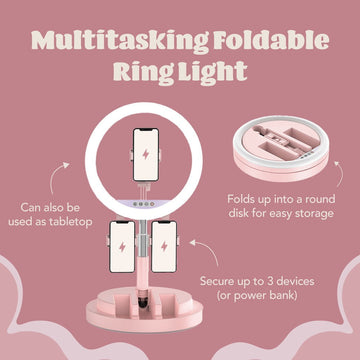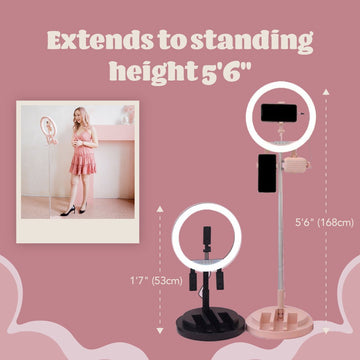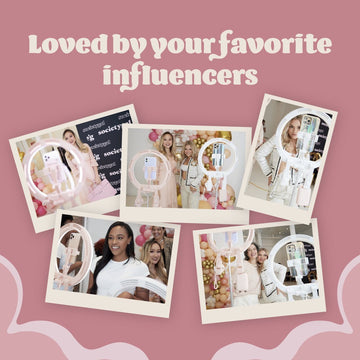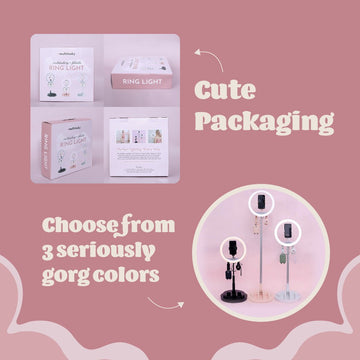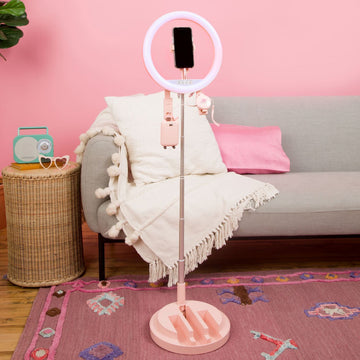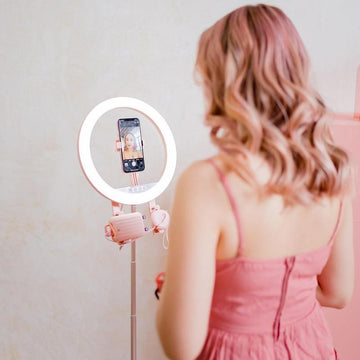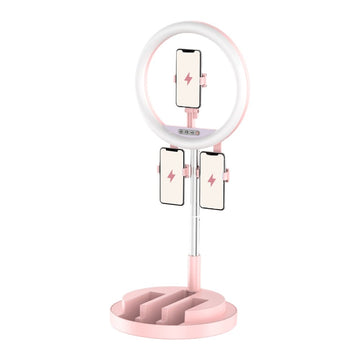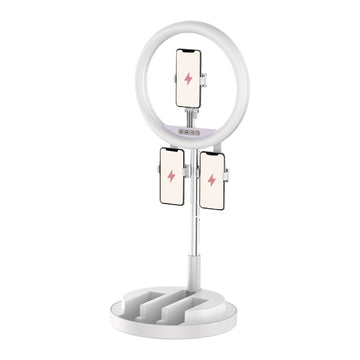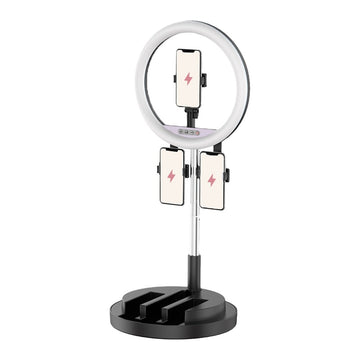 Multitasking Foldable Ring Light (3 Phone Holders)
"OMG! Best Ring Light Ever!" Light up your life (and your content strategy)
Note: The ring light itself DOES NOT have built-in battery - pls order the traveler power bank and 3-port USB separately, or purchase the Self-Charging Ring Light Kit (best value)!
You know you want one. All of your favorite influencers have this way of looking perfect every single time they turn on their camera. No creepy side lighting...ever!
With this foldable ring light that extends to full standing height (5'6") with 360-degree rotating phone holder, you can create professional content for your personal brand with ease. It's both adjustable and foldable while giving you ample ports for all your devices, and comes with three light modes (warm, cool, neutral) with adjustable brightness.
Plus, did we mention that it has 3 phone holders? Use it to hold multi-devices, or our traveler power bank to turn it into a self-powered multi-charging ring light kit. Now, go make that Tik Tok / reel with confidence.
(Phone holder can be rotated 360 degree - tilt it downwards for overhead / tabletop shots! The ring can be rotated 180 degree as well. Perfect for art creators!)
【Foldable】Easy-to-use and easy-to-store
【Adjustable & Extendable】Find that "wow" height -- can extend up to 5'6" full standing height
【3 Phone Holders】Use multiple devices without missing a beat (or hang our Traveler Power Bank onto it and turn it into a self-powered multi-charging ring light)
【3 Light Modes with Adjustable Brightness】Warm, cool, or neutral... pick the perfect lighting just for you!
You Need This Multitasking Foldable Ring Light When...
- It's content creation day, and you want to look good for the 'gram
- You're Face-timing with a cutie (or your business idol!)
- You're always struggling with the lighting in your house
Flash Range: 20-200 mm
Battery: 5V/1A
Tube width: 9in (230mm)
Charging Port: USB + MICRO
Charging Cable: USB + MICRO, current 2A, length 2m, 4 buttons
Material: ABS + Aluminum Alloy
Input Voltage: 5V
Light Modes: 3 colors, 9 modes
Max Power: 5W-15W
Light Bulbs: 144 pcs, 0.2W
Product Size: 11.61in x11.61in x 3.35in (295mm x295mm x 85mm)
Can extend up to: 5'6" (1.68m)
Lowest height: 1'7" (0.53m)
Product Weight: 2.65lb (1.20kg)
Packaging Size: 13.39in x 11.42in x 4.61in (340mm x 290mm x 117mm)
Packaging Weight: 2.8lb (1.26kg)
FOR WHOLESALE
Number of Items per Case Pack: 10
Case Size: 24.02in x 17.52in x 12.40in (610mm x 445mm x 315mm)
Case Weight: 30.43lb (13.80kg)
You May Also Like:
Add this to your cart:
You're $50.00 away from free shipping!